Join the USPS Fairness Act Nationwide Phone Action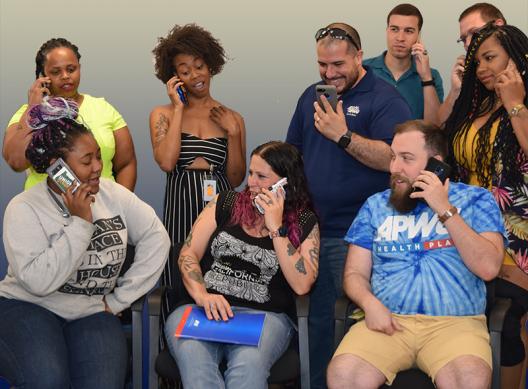 On July 23, 2019, postal workers and the communities we serve are standing up for our public Postal Service. It's time to protect America's most cherished institution. We are telling our elected representatives to pass the USPS Fairness Act.
In 2006, Congress saddled our public Postal Service with an unfair and unsustainable burden of pre-funding retiree health care benefits for the next 75 years! The USPS Fairness Act will start to put that right by removing the unfair burden. 
Join us supporting our public Postal Service. Sign up to call your member of Congress on July 23, 2019.
About the MVS Division
The Motor Vehicle Service Craft is composed of APWU members who transport mail and maintain postal vehicles. It is — and always has been — the best-organized craft in the APWU. Approximately two thirds of MVS members are drivers and one-fifth are mechanics. The Motor Vehicle Service Craft also includes Driver Safety Instructors who train and familiarize all employees with driving duties and MVS Clerks who work in Vehicle Maintenance Facilities and in Transportation Departments in mail processing plants. 
'Keep on Truckin' Baby Again
(This article first appeared in the March/April 2019 issue of the American Postal Worker magazine)
In early 2018, the USPS began deploying new cargo trucks and spotters, on a one-for-one replacement of the trucks in use at the time. The Postal Service continues to replace its aging fleet, and tractors are next in line. Many of the current tractors have over 1 million miles and are on their last leg.
On Jan. 29-31, in South Bend, IN, the APWU attended the First Article Testing (FAT) the Postal Service conducted on the Cab-Behind-Engine (CBE) tractor trailers, built by Navistar International Trucks, formerly International Harvester Company.
Several of our MVS Craft representatives across the country braved record inclement weather to participate in the FAT, which included an opportunity to observe and operate the test vehicles. The opinion of the APWU team members is these vehicles appear to be a welcome improvement to the Postal fleet.