APWU Members Rally With Community to Demand Congress Save the Post Office
On Tuesday, headlines from news outlets across the country read: "Postal Workers Day of Action." As the country continues to rise up in defense of the public Postal Service and against the new policies that have significantly delayed mail, thousands took to the streets under the banner "Save the Post Office."
An estimated 300 actions took place in almost every state. Postal workers; labor, civil & human rights activists; community allies; and lawmakers made clear demands for their members of Congress:
•    Pass $25 billion in emergency COVID relief funding for the Postal Service.
•    Permanently reverse the policies Postmaster General DeJoy put into place that caused mail delays.
"The APWU National put out the call and our local leaders, members, and community allies answered in spectacular fashion," said APWU National President Mark Dimondstein. "This is the People's Post Office and the people have shown they're ready to fight for it."
"The U.S. Postal Service is a bedrock institution for every American," said Becky Livingston, Saint Louis Gateway Area Local President to a crowd of dozens in St. Louis. "Our elected leaders must support $25 billion in funding to make sure the post office can run effectively, and Postmaster DeJoy must reverse his harmful slowdown policies immediately." Demonstrators held signs that read Save America's Post Office and Stop Delaying America's Mail. Proper Staffing. Faster Delivery.
Click here to view the full photo album. 
"It's vital," said Ceece Nucker, one of five demonstrators in rural Severn, MD. "I'm not just here to support voting. I'm here to support the lifeblood of the country."
In Miami, FL, Miami Area Local President Wanda Harris summed up the disturbing state of recent postal changes: "These changes are happening in the middle of a census, in the middle of an election year, in the middle of a pandemic," Harris said. "All of this is happening right when American people needs us more than ever."
The sentiment was reflected in New York City. "What we're seeing that there's a slowdown and a breakdown of the mail," said Glenda Morris, postal retiree, while standing in a crowd which lined the steps of the Manhattan Post Office. "A lot of people will not be able to get their medication on time. The service is getting lousy because [PMG DeJoy's polices are] delaying the mail…And that's not normal. That's not normal."
In Kentucky, supporters rallied in Inez, near the home of Postal Board of Governors chairman Robert Duncan. "This is his home, so he understands how important rural America is as well. We just want him to see the support, so that he will support us," said Kentucky Postal Workers Union Secretary-Treasurer Clyde Trent. "We need that support to be able to continue the processing of the mail."
At the day of action in Dallas, Dallas Area Local President Yared Wonde stressed that the demand for $25 billion in emergency relief should not be made into a political issue. "Most people [are] trying to make it political with the elections, we're not into that," Wonde said. "It is not about Republican or Democrat – we want to save the public Postal Service." 
By the end of August 25, it was clear that from rural towns to major cities, people across the country are united in saving the public Postal Service. Demonstrations with one single person to those with over a hundred delivered a clear message: The USPS is an American treasure and the people will not sit idly by while our public Postal Service is under attack. 
While the day of action was successful, the $25 billion emergency appropriation for the Postal Service remains tied up in the Senate. The APWU encourages members to continue calling their senators to demand financial relief for the USPS and a reversal of the policies that have caused harmful delays.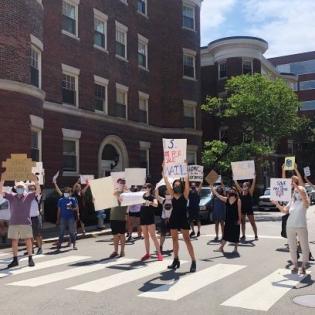 Cambridge, MA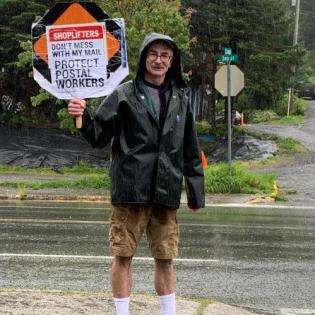 Juneau, AK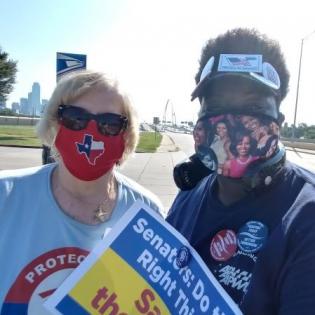 Dallas, TX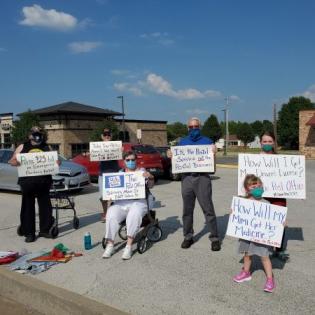 Joplin, MO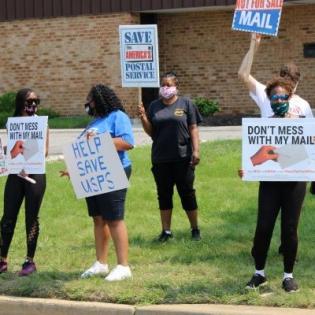 Wilmington, DE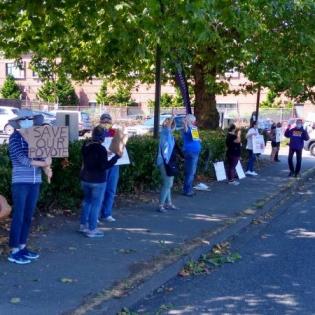 Seattle, WA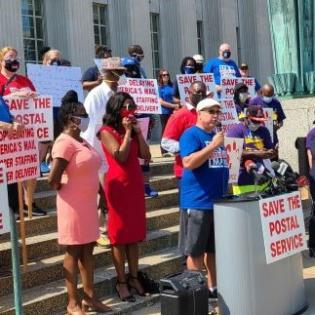 Saint Louis, MO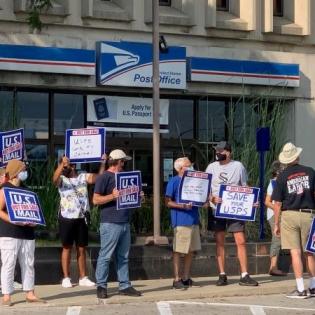 Columbus, Ohio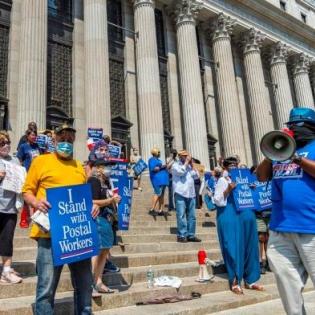 New York City, NY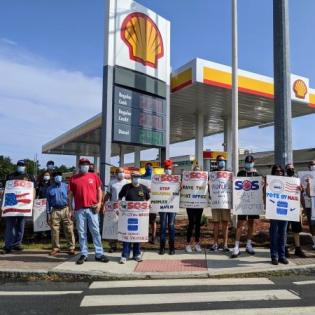 Hartford, Connecticut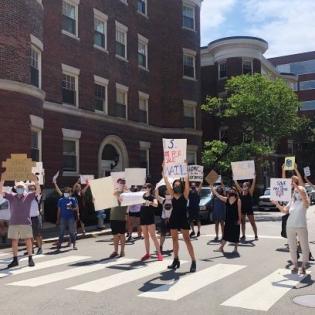 Cambridge, MA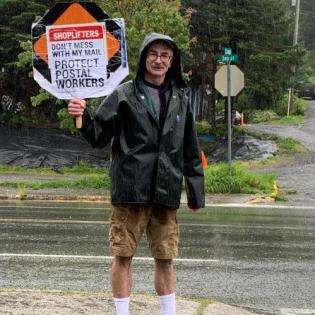 Juneau, AK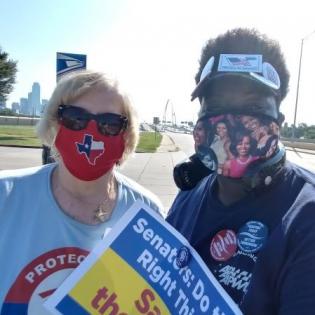 Dallas, TX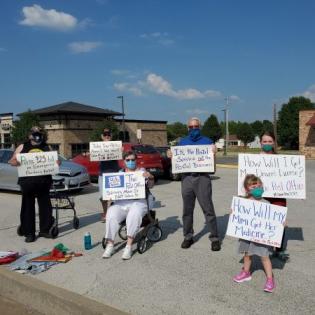 Joplin, MO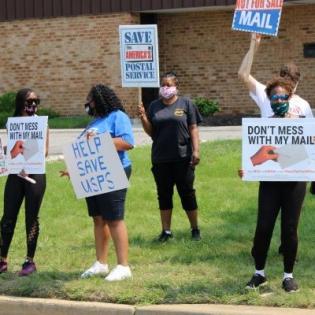 Wilmington, DE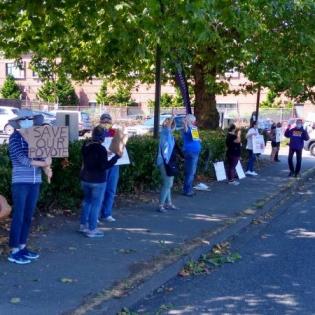 Seattle, WA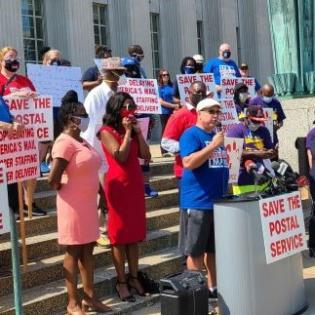 Saint Louis, MO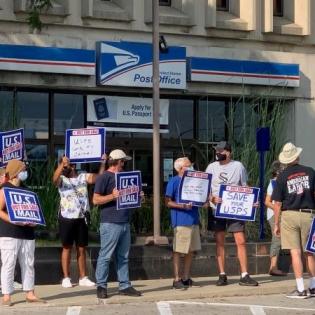 Columbus, Ohio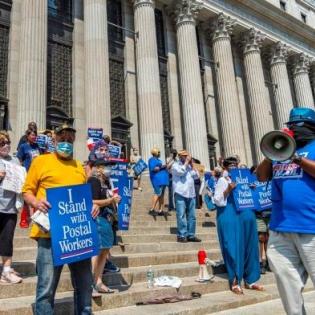 New York City, NY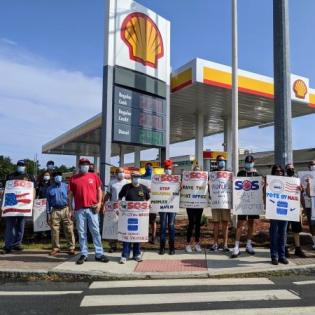 Hartford, Connecticut
Stay in touch with your union
Subscribe to receive important information from your union.