(This article first appeared in the March/April 2020 issue of the American Postal Worker magazine)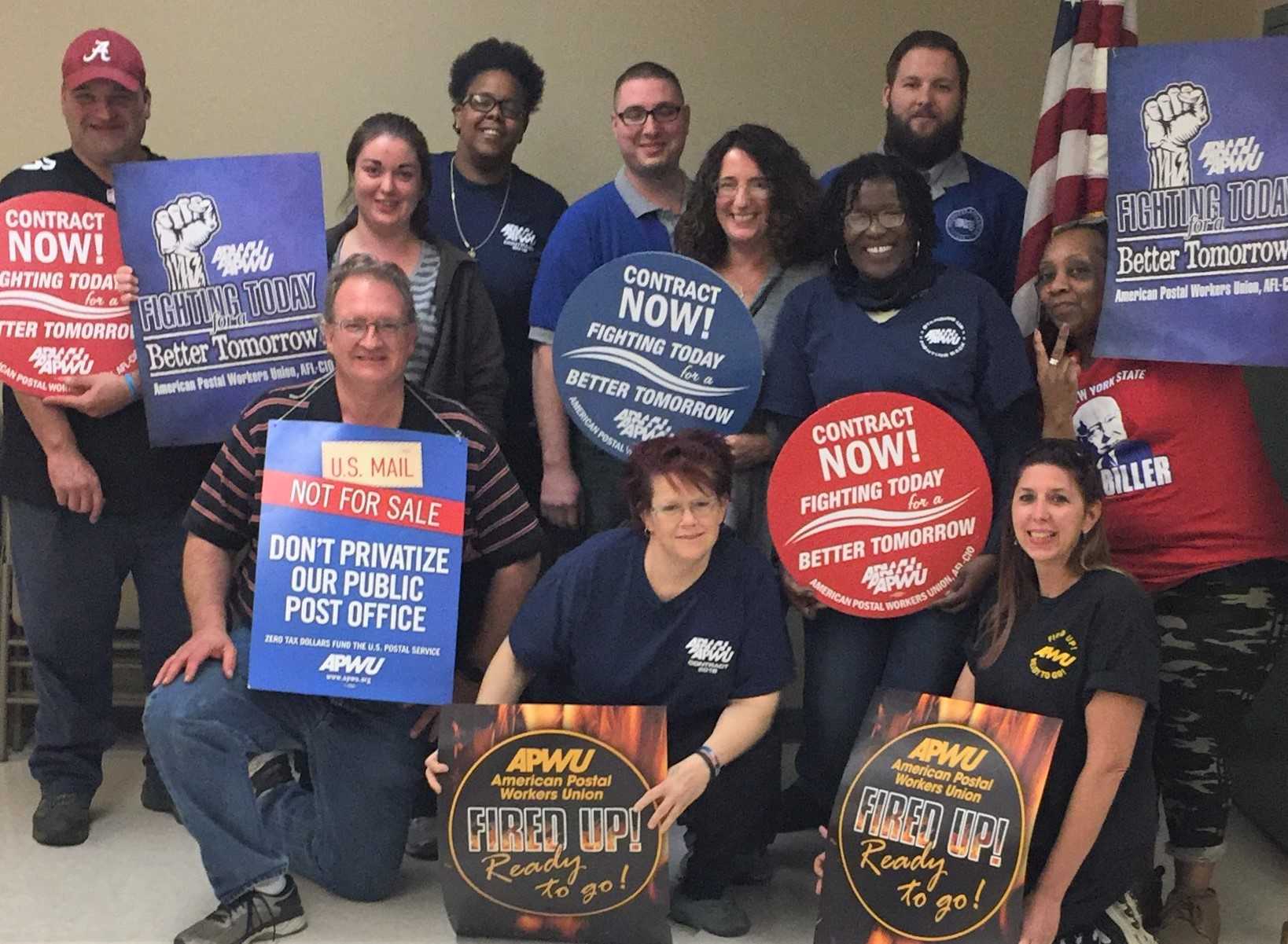 With the successful conclusion of the interest arbitration process, it is time for the CATs to continue Fighting Today for A Better Tomorrow beyond the 2018 Contract Campaign.
"The CAT teams' work in ensuring rank-and-file unity actions on workroom floors across the country, with our demand for a Good Contract Now, was vital to the life of our union," said President Mark Dimondstein. "Postal management knew we were united and strong during negotiations and interest arbitration."
We are building on the activism CATs brought to the contract fight to continue educating, agitating, organizing, and mobilizing members and allies in all of the union's campaigns, including future campaigns for a good contract. With that in mind, the National Officers have rebranded the Contract Action Teams to be the Collective Action Teams!
Over the last two contract campaigns, the work of the CATs has been essential to increasing solidarity and awareness on the workroom floor. The APWU National Campaign Committee (formerly the National Contract Campaign Committee) is excited to help continue that important work to expand worker power.
Collective Action Teams will continue coordinating local actions similar to how they have done before, including:
Facilitating contract campaigns during national and local negotiation periods.
Assisting APWU national/local/state unions with mobilizing members for specific days of action (for example Tax Day, Workers Memorial Day, Congress Call-In Days, Postal Heritage Day, etc.).
Supporting and spreading the National APWU campaigns' information and calls to action, including Stand Up for Safe Jobs, U.S. Mail: Not for Sale, A Grand Alliance to Save Our Public Postal Service, and Campaign for Postal Banking.
Assisting locals and local officers with workplace disputes with management by organizing local solidarity efforts.
Reaching out and showing solidarity with other unions and community allies in their fights for justice.
Increasing APWU membership at USPS workplaces across the country by speaking to non-members about the union.
CAT members should "keep up the good work of APWU activism buzzing in the workplace," said President Dimondstein.
'One Team, One Fight'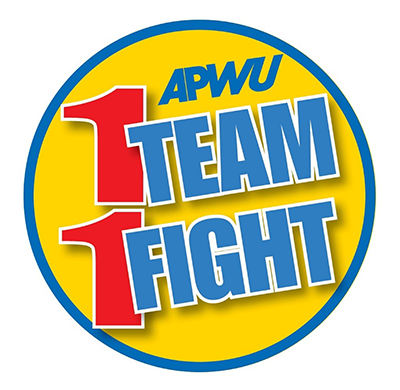 The CAT members from across the country voted and the new Collective Action Teams' slogan to rally behind is One Team, One Fight!
A union is only as strong as its members, and the Collective Action Teams are paramount to increasing solidarity and strength in each local. All workers in the APWU bargaining unit are welcome to join their teams as we unify and gain strength for our fight for workers' rights.
If your local has a CAT, reach out to your CAT coordinator today about joining our "team." If there is not one, speak to your local officer, or contact ncc@apwu.org to find out how you can start one.
"Alone we can do so little; together we can do so much." – Helen Keller
Stay in touch with your union
Subscribe to receive important information from your union.