Young Postal Workers: Speaking Up, Speaking Out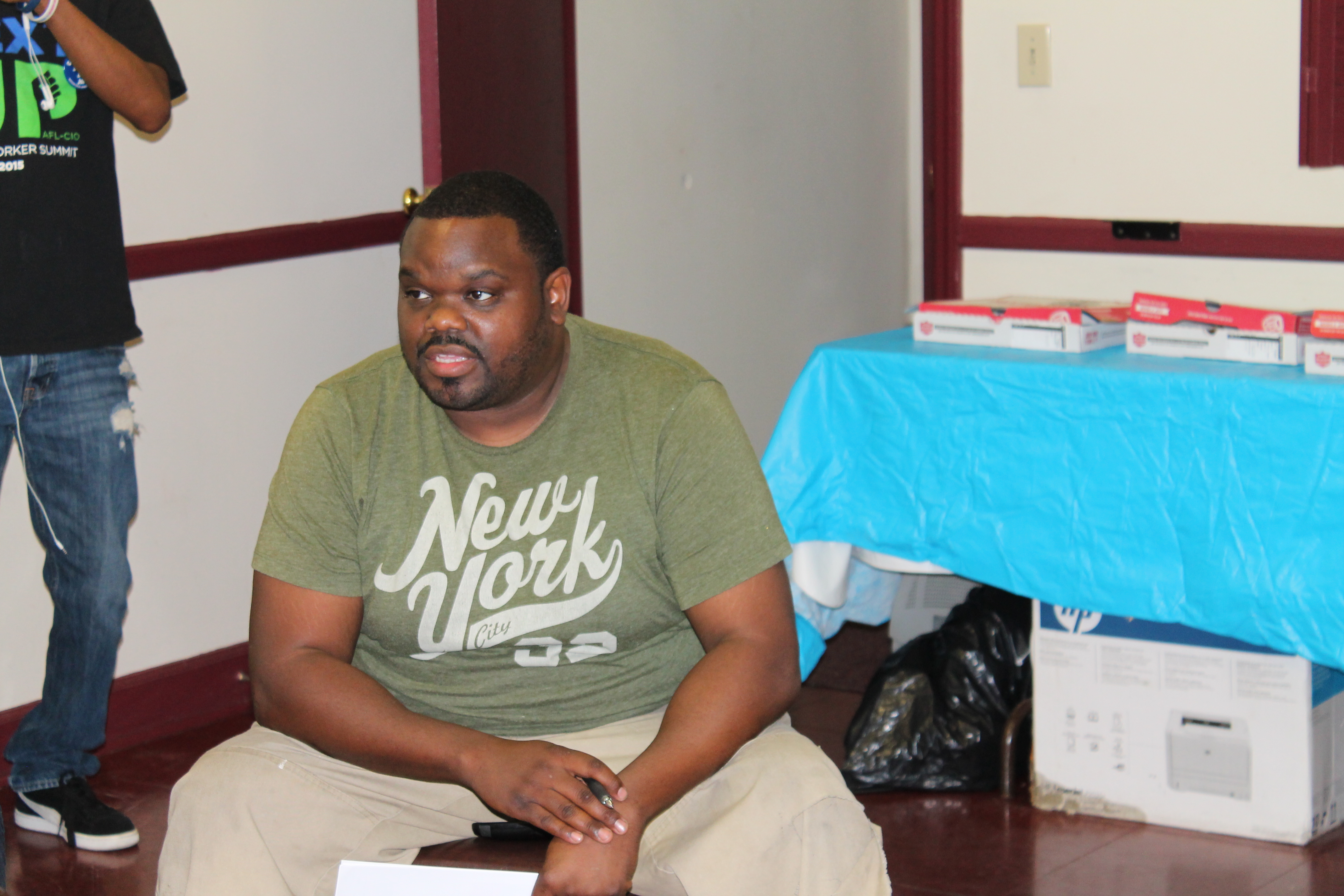 Jermaine Taylor, a 37-year-old Postal Support Employee, sought a job at the Post Office because his uncle – one of the most financially stable members of his family – worked there. Taylor saw that his uncle was able to provide for his loved ones and live a comfortable life.
But as a PSE at Baltimore's Incoming Mail Facility, Taylor says his life is in limbo.
"We are second-class citizens in the workplace," he said, noting that PSEs don't know when – or if – they will be converted to career and start receiving the pay and benefits career employees get.
Taylor isn't the only one craving stability.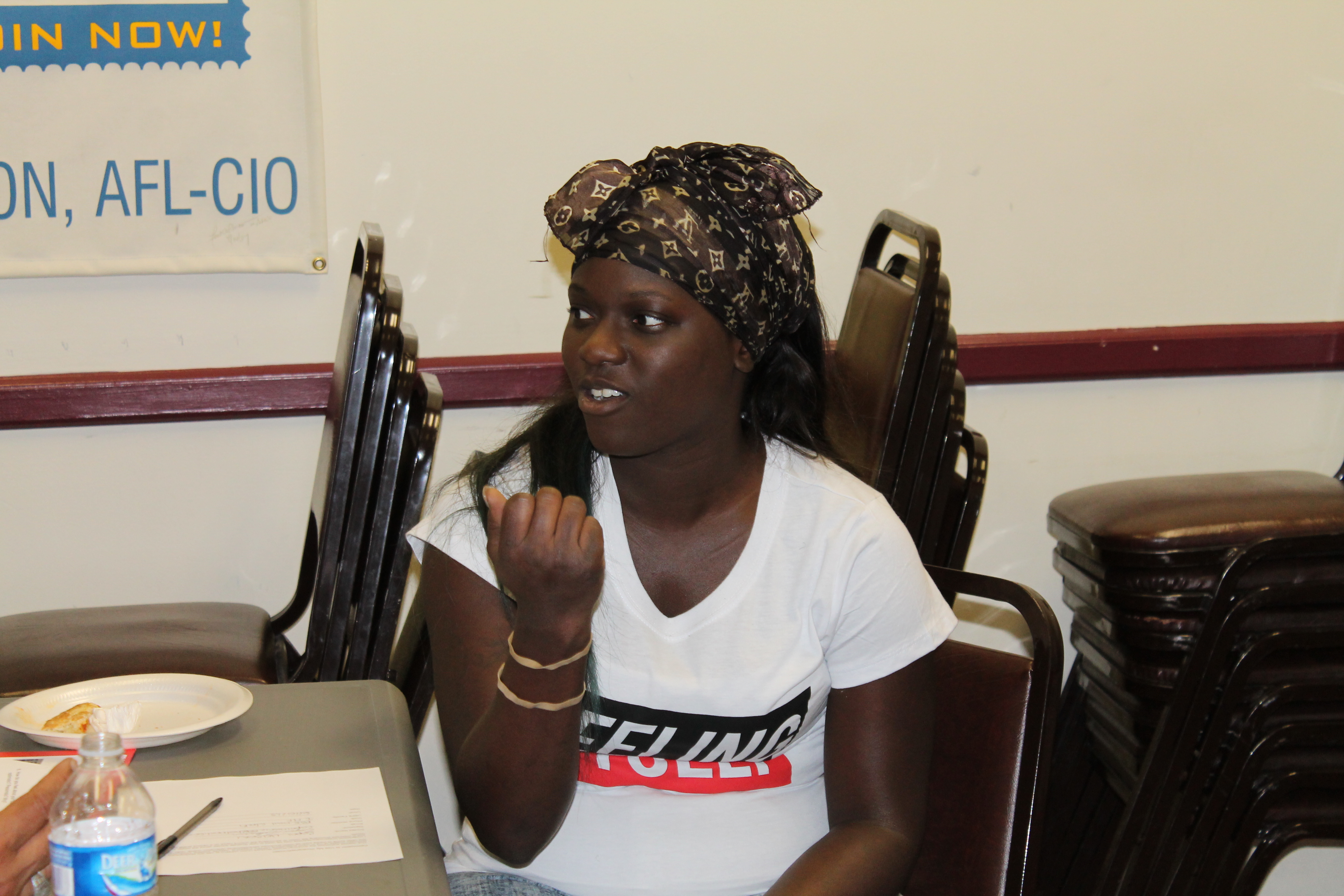 His fellow local member Capri Nelson, a 27-year old PSE Clerk, has worked as a casual and PSE on-and-off for nine years.
Although her job looks good on paper, Nelson says, because PSEs are guaranteed just two hours per pay period, her life is constantly in flux.  
"I never know if I will make the amount of money I need," she says. The uncertainty makes it difficult to provide for her son, she says, and buying a car or a house is out of the question.
Nelson, whose mother and sister are also postal workers, looks forward to becoming a career employee. If the Postal Service keeps bringing her back year after year, her question for management is, "Why haven't I been promoted to career yet?"
Even though her schedule might still be in flux, she would earn a steady income and "the ability to take care of the things you need to take care of."
Peter Menge, a 32-year-old PSE Clerk and member of the Montgomery County [MD] Area Local (MCAL), said that it's "ridiculous" the way management uses loopholes to keep PSEs from being converted. He is also frustrated by the lack of predictability in the number of hours PSEs work.
Menge and his co-workers work 40 hours and more for months at a time, he says, "Then, all of a sudden you hit that brick wall. Every five months they slam on the brakes. It's not fair."
'They Stack the Deck Against Us'
But management's economic demands during contract negotiations would shatter the dreams of many PSEs. Talks broke off on May 27, when management demanded, among other things, an increase in the percentage of non-career workers and a new lower pay scale and reduced benefits for future career employees – today's PSEs.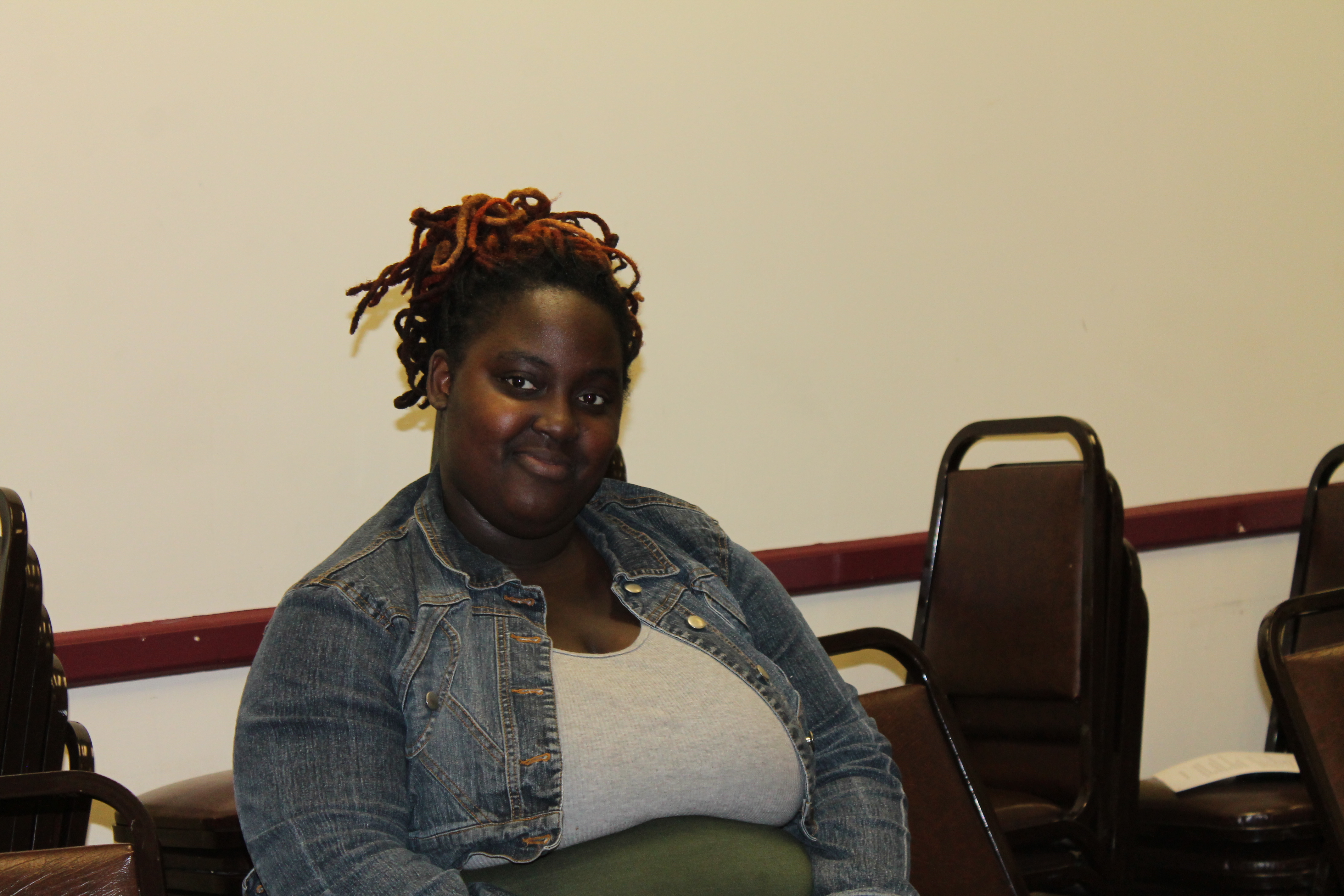 Money is a major concern for the PSEs.
Nelson's sister, Ashley Worthington, who works with her at the IMF and has three children, feels her generation isn't getting a fair shake. The 28-year old makes about $15 an hour and still needs medical assistance. 
Shanice Elliott, a 26-year-old PSE Clerk at the IMF, says she simply wants "to live a basic life and be able to pay bills without being late."  Jasmine Daniels, a 27-year-old PSE clerk also at the IMF, added, "I work every holiday without holiday pay. That's a problem for me."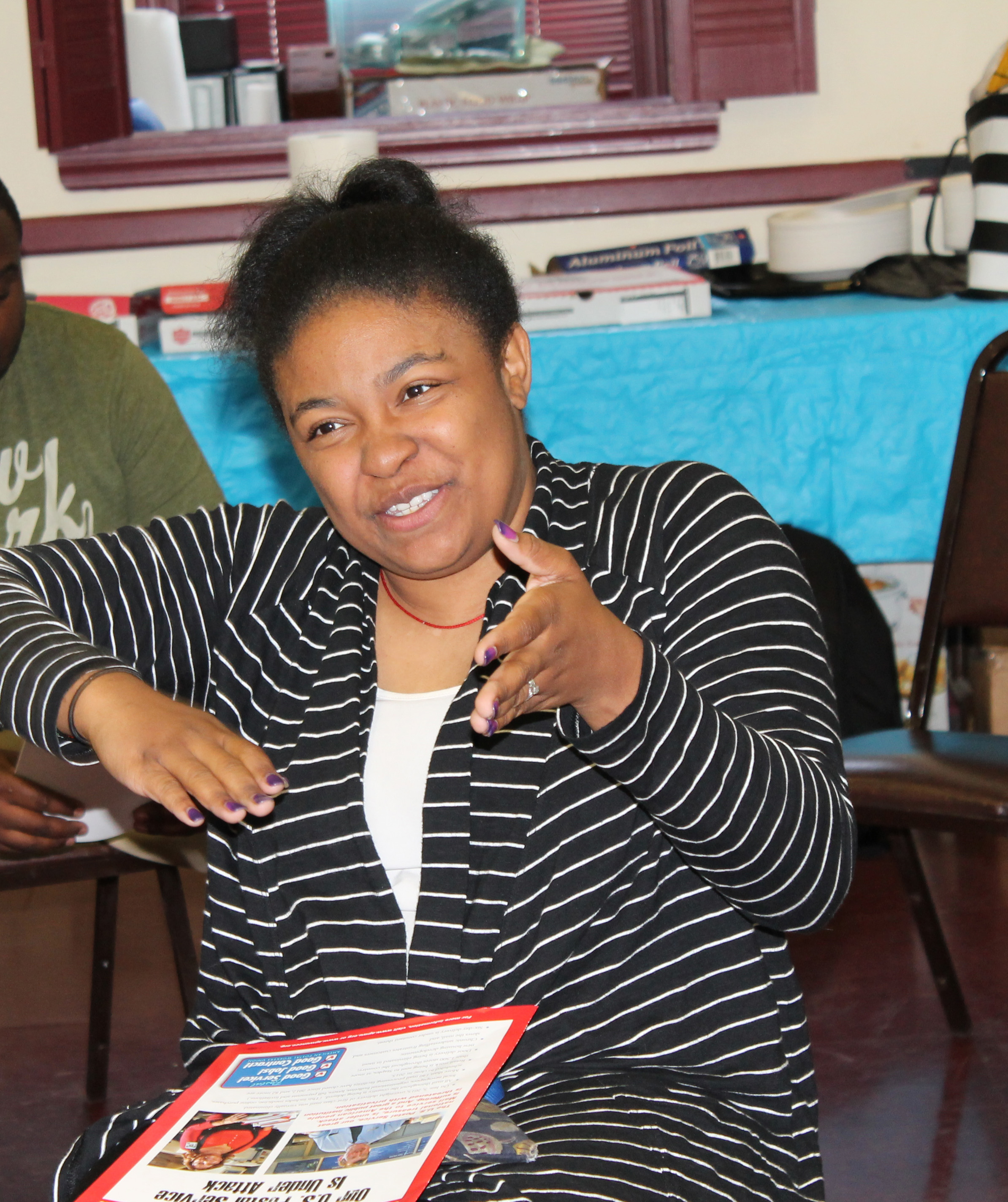 For Clerk Ahmilla Thapa, 25, the picture got rosier after she was converted to career in November. "I have two days off a week, holidays and a Sunday premium," said the Baltimore Area Local member. "Financially, everything is definitely better."
But Courtney Jenkins, 27, also a member of the Baltimore Area Local, who was converted from casual to career in 2009, said that when it comes to his generation, "They continue to stack the deck against us." 
The uncertainties in pay and scheduling take their toll, Worthington notes. Without any idea about when or whether they can expect their situation to improve, her co-workers frequently tell her they're thinking about giving up.
"I tell them, 'It's like boot camp. You can do it. Stick with it,'" she says.
Menge said, "The way they seem to be managing it, your career is as a PSE. There are no options to get promotions."
'The Best Job I Can Do'
Despite the obstacles, young members are dedicated to their jobs and take pride in the work they do.
"My purpose is to do the best job I can do, for my own integrity," says Taylor. "If you've worked at the post office for 40 years or 20 days, it's about standards. It's my legacy."
"These jobs grow the middle class, especially for minorities," says Jenkins. "The post office was that place where if you wanted to have a decent job, you could have it.
"But as you can see, management is attacking it," he says.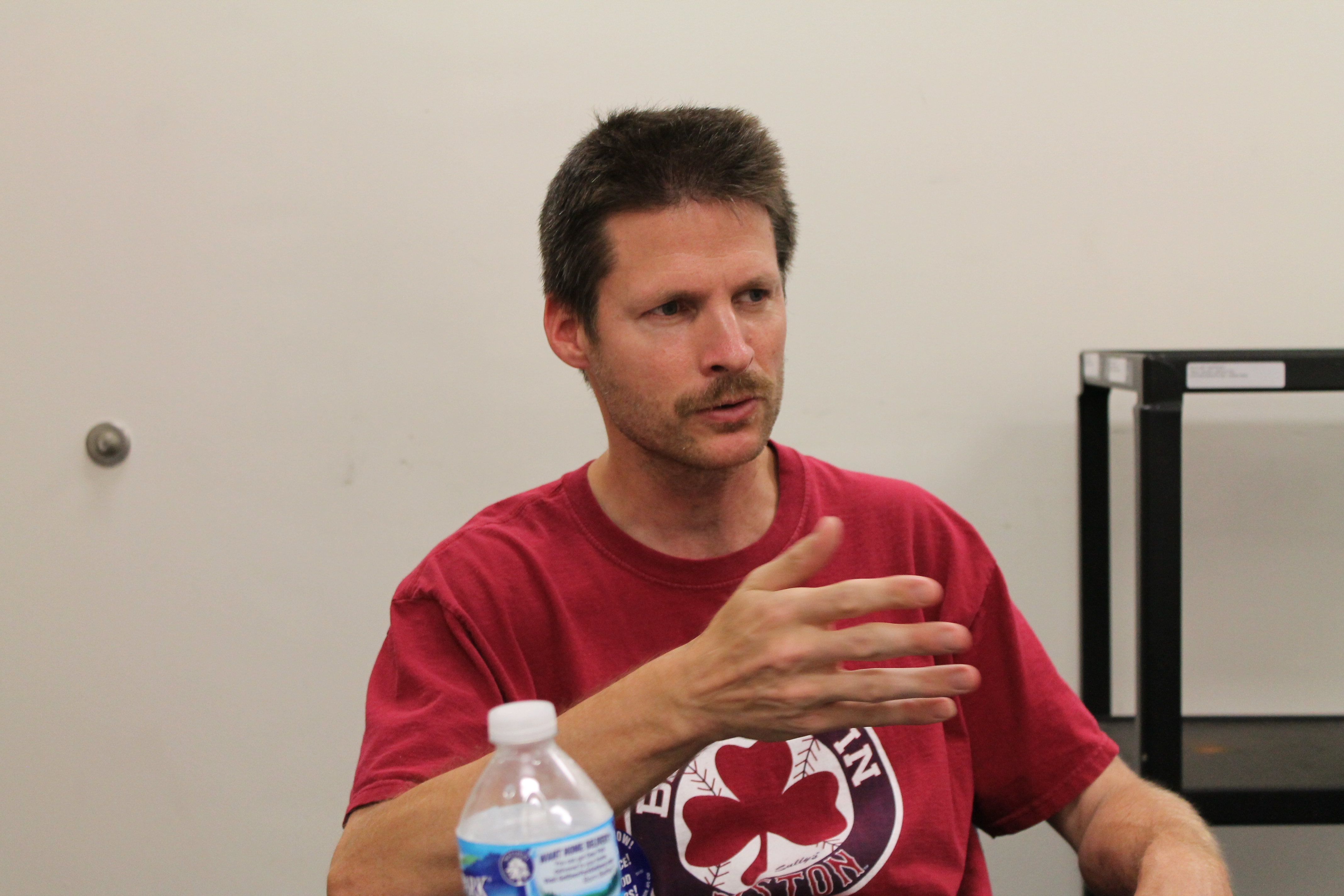 Graham Burgiel, a PSE clerk and MCAL member, works at the Suburban PD&C in Gaithersburg, MD.  He hopes that a new contract will bring a "brighter and better future" for all postal workers.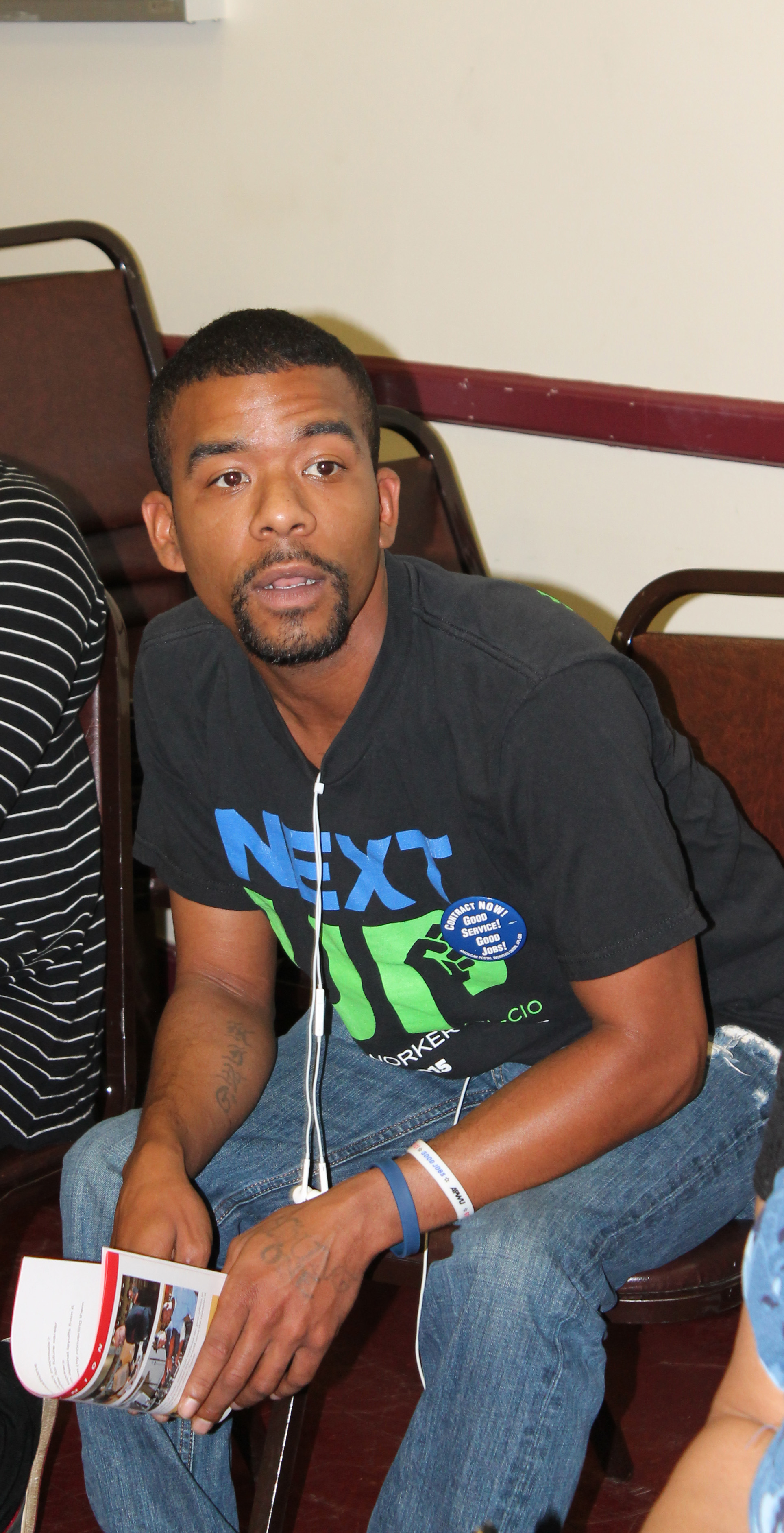 "With the work that I do, I feel like I should be paid more," said Burgiel, who started working at the post office as a casual in 1998. "I have worked very hard coming up. It's hard work. It's not easy. I am worth more."
Standing Together
"If we didn't have a union, we would be basically casuals," noted Matthew McLaurin, a 33-year-old PSE clerk, who also works at the PD&C. "But the one lucky fallback is that we have a union. Even with the union, they try to get away with so much, that I can't imagine what it would be like without the union."
Young workers hope "more seasoned employees" will fight with them and for them – and reject management's attempts to create a rift between the different groups.
"You wanted someone to fight for you, so why not fight for me?" Worthington asks. "If I was your child, wouldn't you want to give me the same opportunities?"
Thapa notes, "There's not supposed to be a separation, we are a union."
After hearing the comments of his members, local President George Askew said many older workers "are fighting for that next generation."
"We got a good living to raise our families through the Postal Service and that is what we want for you."
"Your generation got the ball rolling," says Jenkins of senior postal workers. "Now our generation is going to shoot it through the basket."   
---
Get the Scoop!
To keep on top of the latest APWU news and alerts, sign up for alerts at http://www.apwu.org/stay-connected.
Follow us on Facebook www.facebook.com/APWUnational and on Twitter @APWUNational
Stay in touch with your union
Subscribe to receive important information from your union.