Join the USPS Fairness Act Nationwide Phone Action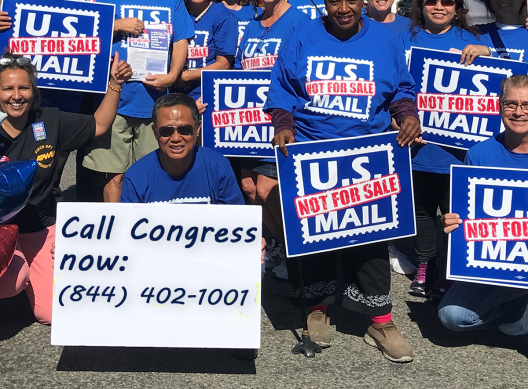 Today: Stand up for our public Postal Service. It's time to protect America's most cherished institution. We are telling our elected representatives to pass the USPS Fairness Act.
In 2006, Congress saddled our public Postal Service with an unfair and unsustainable burden of pre-funding retiree health care benefits 75 years into the future! The USPS Fairness Act will start to put that right by removing the unfair burden. 
Call your member of Congress by dialing (844) 402-1001 right now
If you are viewing this on a phone or you can call from this device, just click the "call now" button.
About the Northeast Region
The Northeast Regional Coordinator is responsible for union activity in parts of New York and New Jersey, and Connecticut, Maine, New Hampshire, Massachusetts, Rhode Island, Vermont, Puerto Rico and the Virgin Islands.
Honored to be Serving as Northeast Coordinator
(This article first appeared in the March/April 2019 issue of The American Postal Worker magazine)
On Jan. 16, President Dimondstein appointed me to the vacant Northeast Regional Coordinator position with confirmation by the National Executive Board, following John Dirzius's retirement from the role on Dec. 31, 2018.  John is a personal friend of mine, an outstanding Regional Coordinator, and an energetic labor leader. Our union is better for his many years of hard work and dedication, and I know I will have large shoes to fill in the upcoming months.