Join the USPS Fairness Act Nationwide Phone Action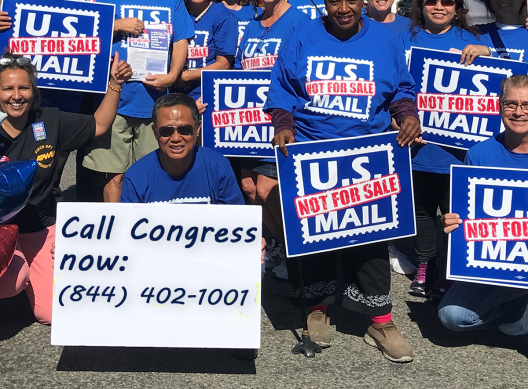 Today: Stand up for our public Postal Service. It's time to protect America's most cherished institution. We are telling our elected representatives to pass the USPS Fairness Act.
In 2006, Congress saddled our public Postal Service with an unfair and unsustainable burden of pre-funding retiree health care benefits 75 years into the future! The USPS Fairness Act will start to put that right by removing the unfair burden. 
Call your member of Congress by dialing (844) 402-1001 right now
If you are viewing this on a phone or you can call from this device, just click the "call now" button.
About the Eastern Region
The Eastern Regional Coordinator is responsible for union activity in Delaware, Maryland, parts of New York and New Jersey, Pennsylvania, Virginia, West Virginia, and Washington DC.
The Function One Fiasco
(This article first appeared in the July-August 2018 issue of the American Postal Worker magazine)
The USPS embarked on a mission to staff all Function One Mail Processing operations using a program that sets up staffing based on a time and work measurement system (earned hours) rather than hours actually used. This program has been the basis for a substantial number of Regional Notifications for clerks to be reassigned out of craft and/or out of installation nationwide.