Health Plan
The APWU Health Plan is one of the five largest health plans in the Federal Employees Health Benefits (FEHB) Program, and has been protecting APWU members, retirees and federal employees since 1960.
The APWU offers two great health care options for postal and federal employees and their families.
For more information, visit the APWU Health Plan Web site, www.apwuhp.com, or call or write to:
APWU Health Plan
799 Cromwell Park Drive
Suites K-Z
Glen Burnie, MD 21061
Tel: 410-424-2852
Claims-related correspondence should be sent to:
APWU Health Plan
PO Box 1358
Glen Burnie, MD 21060-1358
Tel: 800-222-2798
e-mail: information@apwuhp.com
">
Cardiovascular Health
(This article first appeared in the July/August 2020 issue of the American Postal Worker magazine)
One in three U.S. adults has high blood pressure, but only about half of these adults have it under control. High blood pressure – or hypertension – can damage your blood vessels, lead to kidney failure, and increase your risk of having a heart attack or stroke. Take control of your cardiovascular health today. Enter into a partnership with your health care provider and primary care physician. Become an active member of your health care team. Below are a few steps you can take towards better cardiovascular health.
35th Annual Open Season Seminar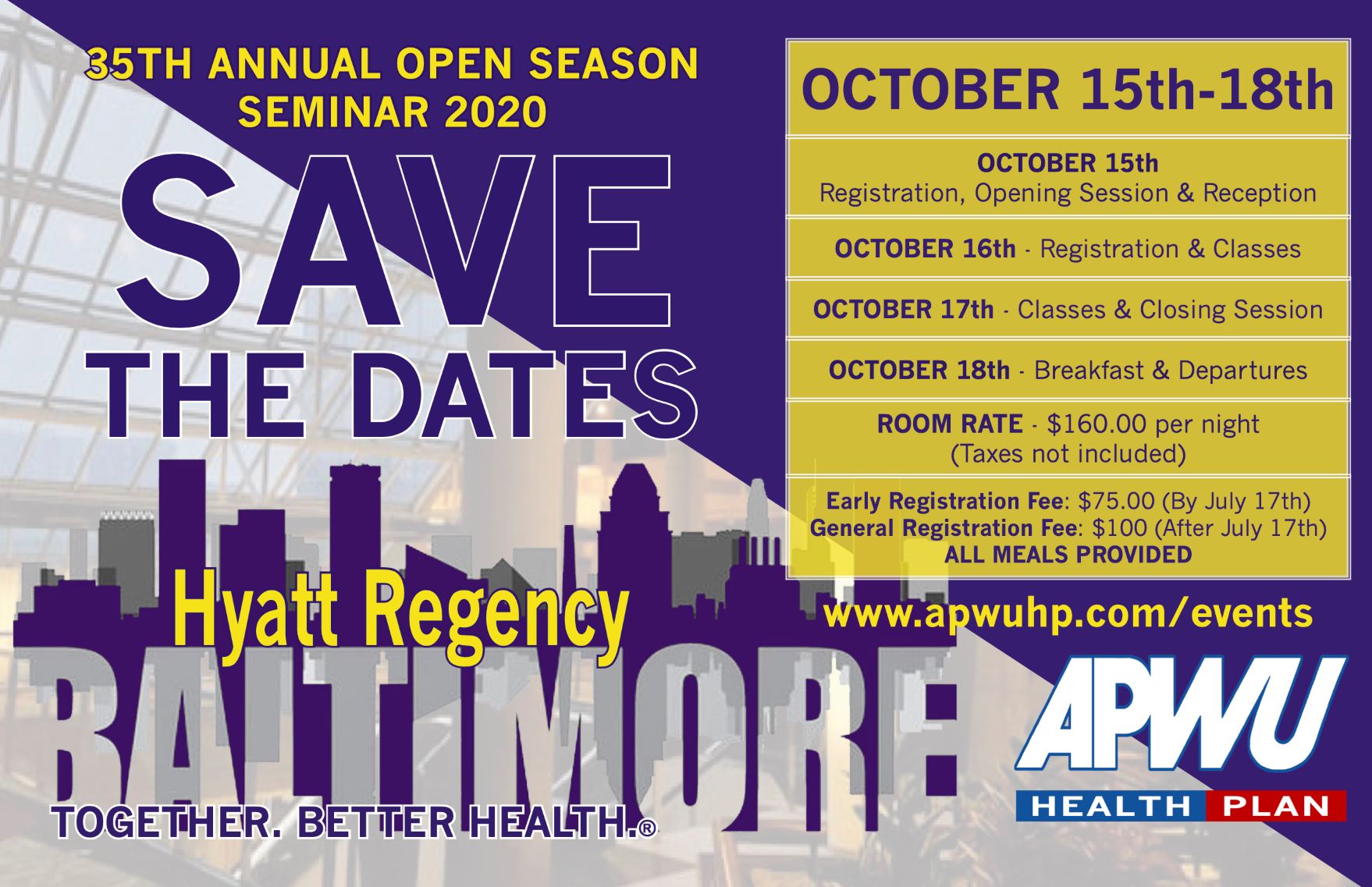 More Information: www.apwuhp.com/events
Please plan on arriving in time to attend the opening session on Thursday, October 15, from 2 to 5 p.m.