Health Plan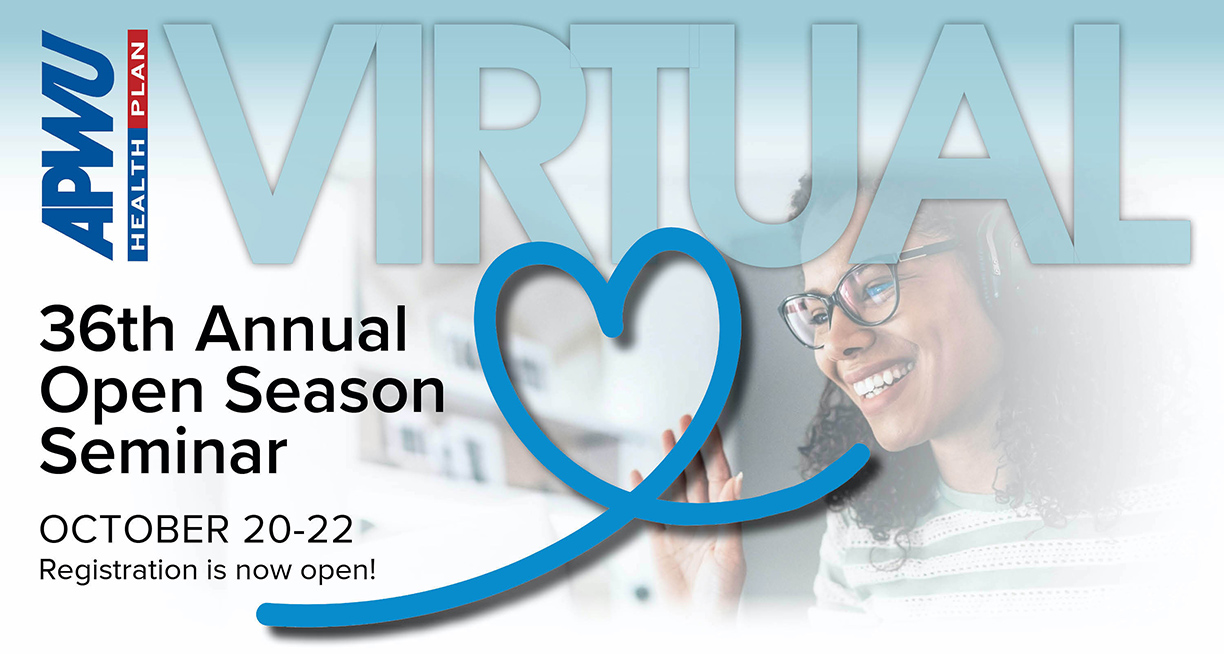 For more information: https://www.apwuhp.com/events/ 
The APWU Health Plan is one of the five largest health plans in the Federal Employees Health Benefits (FEHB) Program, and has been protecting APWU members, retirees and federal employees since 1960.
The APWU offers two great health care options for postal and federal employees and their families.
For more information, visit the APWU Health Plan Web site, www.apwuhp.com, or call or write to:
APWU Health Plan
799 Cromwell Park Drive
Suites K-Z
Glen Burnie, MD 21061
Tel: 410-424-2852
Claims-related correspondence should be sent to:
APWU Health Plan
PO Box 1358
Glen Burnie, MD 21060-1358
Tel: 800-222-2798
e-mail: information@apwuhp.com
">
Women's Health
(This article first appeared in the September-October issue of the American Postal Worker magazine)
It is important to take an active role in our health, and continue or catch up on healthy choices and preventative screenings. Because of concerns about COVID-19, too many people have put off important, sometimes life-saving preventative care. Women have a variety of options, that when combined, contribute to optimum health. The APWU Health Plan partners with our members to provide education, support and services to all facets of a women's health.