Active or Retiree? Play an Important Role in 2018!
(This article first appeared in the January-February 2018 issue of the American Postal Worker magazine)
By Executive Vice President Debby Szeredy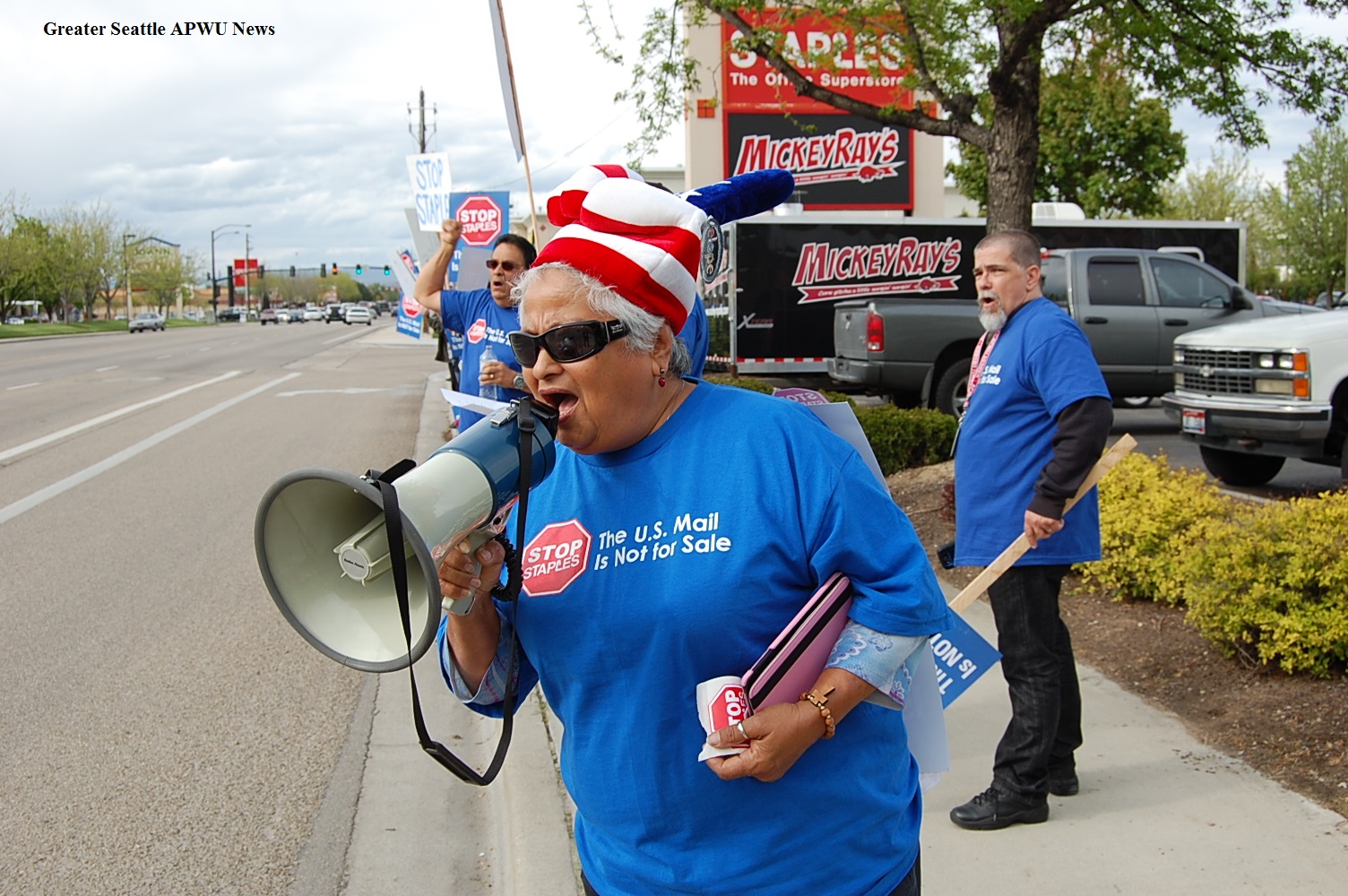 As we go into the New Year, I'd like to remind our members how important our retirees are to our future. Our country has become a war zone and we must unite as strong activists, whether you are a retiree or an active postal worker. We can choose to participate, or we can sit back comfortably in our homes, guaranteed to lose our rights and our livelihoods.  
Local and state organizations need to look to our retirees as a vital part of our union. They should share resources with retirees and encourage more chapters to be formed. Retirees are our family and are our activist backbone, who fought to preserve the worker protections we have today. We are all in this battle together. 
Built the Union
Today's retirees helped build the American Postal Workers Union. During the 1970s and 1980s, they were staunch defenders of the union, many taking part in the Great Postal Strike of 1970. Thousands served as both negotiators and stewards, representing workers on the job and securing the benefits we have today.
As young postal workers, our retirees were not willing to be fired at will, segregated by color, or denied safety and health provisions, wage increases and collective bargaining rights. As young workers, many fought in the Vietnam War, marched for the equal rights amendment, supported better worker protections and became active in their unions. Gains become a reality when workers participate.
Today, we see a government that is actively cutting workers' rights with a vengeance. Those brave young workers, who are now retirees, are also affected by the proposed cuts, especially to health care and retirement benefits.
Wealth of Knowledge and Experience
There is a place in every local for retirees. They are great mentors and can help provide training and give valuable advice to workers. There are many local officers who are retired or will be retiring soon, and they would like to see new workers step up into union leadership positions.
Retirees can also help with the contract campaign and anti-consolidation activities, as well as build relationships with elected officials. They can reach other organizations that can become part of A Grand Alliance to Save Our Public Postal Service. One of the primary reasons the Stop Staples campaign was so successful was because of the countless hours worked by dedicated retirees across the country.
Only when we stand and act together in solidarity, can we grow. We must fight to keep the Postal Service vibrant and serving our community with equal access to affordable, prompt, postal services.
We must protect our rights as workers. We are at a serious place in history and every member must get involved now. We cannot win this battle without large numbers of people acting together.
Let's make 2018 the year that all postal workers, retirees and our communities come together, Fighting Today for a Better Tomorrow. 
Stay in touch with your union
Subscribe to receive important information from your union.