Activists Appointed to Young Members Committee
President Mark Dimondstein appointed the union's first National Young Members Committee on Oct. 13, naming one member and one alternate between the ages of 18 and 35 from each of the APWU's five regions.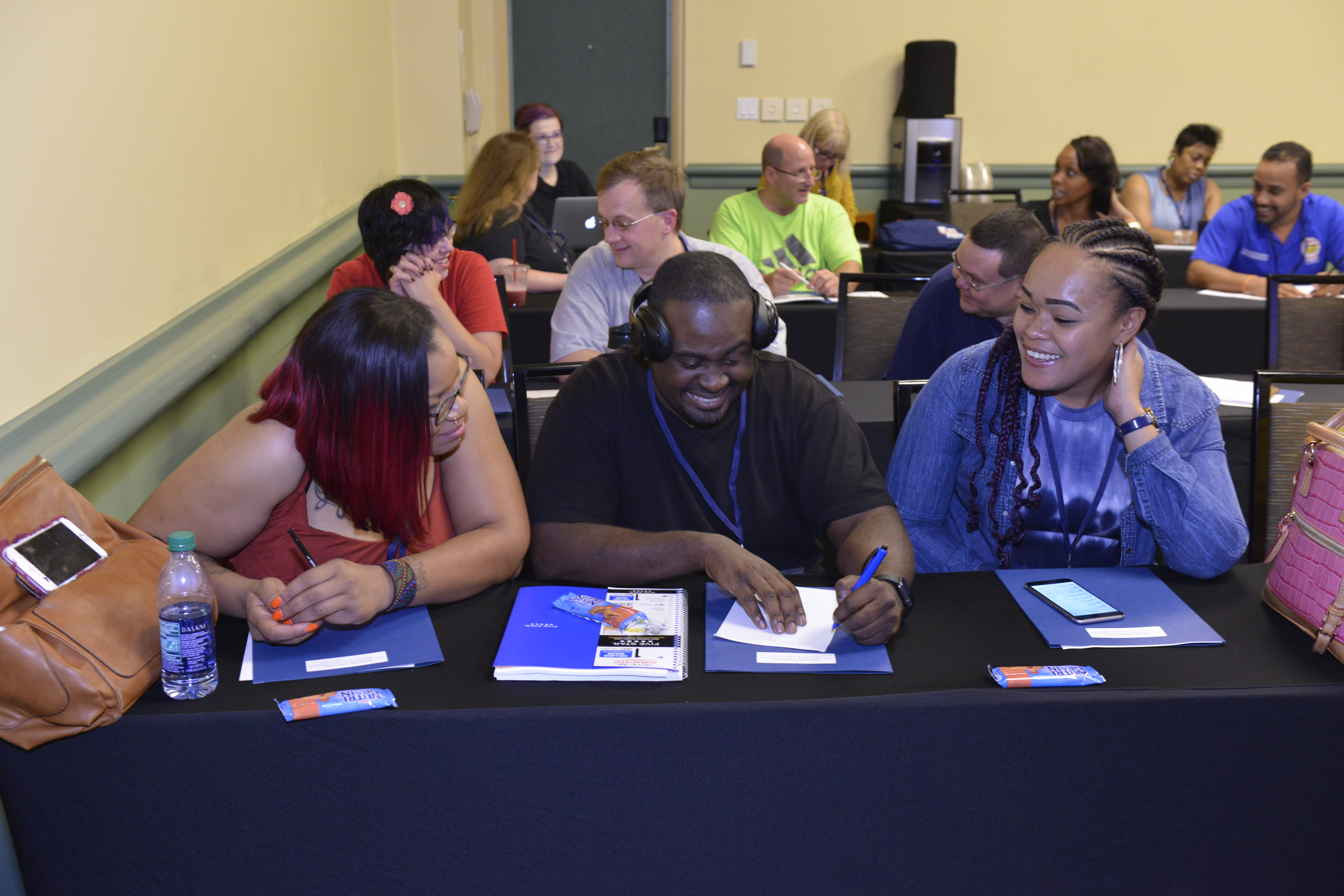 The appointments fulfill a mandate of the union's 23rd National Convention, which was enthusiastically approved by delegates.
Noting that "young people have been at the forefront of major movements throughout the history of this nation," the resolution sought to tap into the fighting spirit of the organization's youngest activists. Approximately 25,000 members of the American Postal Workers Union are between the ages of 18 and 35.
This age group, known as millennials, makes up one-third of the American workforce, the resolution pointed out, and is on its way to becoming the majority of the American electorate. Millennials share a favorable opinion of unions and the Postal Service, studies have shown.  
Members of the committee will serve as liaisons between the Regional Coordinators and the youth membership in their areas. Committee members will serve for 14 months, beginning on Nov. 1, 2016, and ending on Dec. 31, 2017. Recommendations to serve on the committee were made by the Regional Coordinators.
"Based on the caliber of those recommended for the positions on the committee, the future of the APWU is a very bright one indeed," Dimondstein said.
Committee members and alternates are listed below.
Central Area:             Joshua Gray, Western Michigan Area Local, Member
                                     Stephanie McGhee, Kansas Kaw Valley Local, Alternate
Eastern Area:           Courtney Jenkins, Baltimore Area Local, Member
                                    Zach DeRuyter, Rochester Area Local, Alternate                              
Northeast Area:        Quanisha McNeal, New York Metro Area Local, Member
                                    John Santos, Puerto Rico Area Local, Alternate                  
Southern Area:         Ephrem De Hoyos, San Antonio Alamo Area Local, Member
                                    Courtney Agee, Birmingham Area Local, Alternate                                 
Western Area:           Sabrina Larsen, Salt Lake Area Local, Member
                                     Matt Thomas, San Jose Area Local, Alternate
Stay in touch with your union
Subscribe to receive important information from your union.