Maintenance Division General Session Kicks Off 2023 All-Craft Conference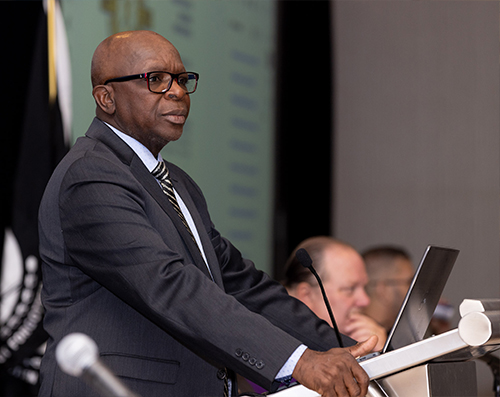 On Monday, Oct. 2, the All-Craft Conference began.
The Clerk and Motor Vehicle Service Divisions began the week with training workshops to educate members on issues including: Steward training, local leadership, RI-399, and POStPlan.
The Maintenance Division and Support Services Division held general sessions.
Assistant Maintenance Craft Director (A) Terry Martinez welcomed delegates to the session and the Division leadership, including Assistant Maintenance Craft Director (B) Jason Treier, recognized the NBAs present: John Gearhard, Jeffrey S. Beaton, Louis M. Kingsley Jr., Curtis Walker, Carlos Paz, Craig Fisher, Dave Sarnacki, Hector Baez, and Kenneth Lester.
Western Regional Coordinator Welcomed Delegates to Las Vegas
Western Regional Coordinator Omar Gonzalez took to the podium and welcomed members to his region and spoke about the impacts of Article 12 Excessing on maintenance craft employees as a result of management's 10-year Delivering for America plan. "We're in for a long fight and we are in this together," he said.
National Executive Council Addressed Members
Maintenance Division Director Idowu Balogun introduced APWU National President Mark Dimondstein, who attended the session with Executive Vice President Debby Szeredy, Secretary Treasurer Liz Powell, Industrial Relations Director Charlie Cash, Southern Regional Coordinator Yared Wonde, Northeast Regional Coordinator Tiffany Foster, Eastern Regional Coordinator AJ Jones, and Central Region Coordinator Amy Puhalski.
Dimondstein spoke about the ongoing labor disputes of allied labor unions, including the United Auto Workers and the Culinary Union Local 226. He concluded by saluting the leadership and hard work of Director Balogun and all Maintenance Division representatives in the current issues facing APWU maintenance employees.
Maintenance Division Officer Reports
The executive officers departed, and the session moved to the officer reports. Balogun began his report and discussed the current priorities of the Maintenance Division. The number one priority, he said, was finalizing a settlement on the Maintenance Capable versus Non-Maintenance Capable dispute, which he hopes is near.
Other notable issues and disputes the officers are working on include the Part-time Regular Cap violations, the Small Delivery Unit Sorter (SDUS) Clerk Maintenance Operator dispute, Promotion Cancellation, Maintenance Management Orders (MMOs), and APWU concerns regarding the Shared Community Toolbox initiative.
Maintenance officers also discussed pending subcontracting cases, Article 19 notifications, and a Maintenance Division Resolution submitted by the Albuquerque, NM Local 380 regarding the payment of grievances to separated or retired employees.
JCIM Updates and MOUs in the 2021-2024 National Agreement
The General Session concluded with a presentation by Northeast Regional Maintenance NBA Dave Sarnacki on Article 38 updates to the Joint Contract Interpretation Manual and new Maintenance Division Memorandums of Understanding in the new 2021 National Agreement.
The delegates will spend the remainder of the All-Craft Conference working in their regional breakout sessions. On Wednesday, delegates took part in Article 32 and Line H training.
Director Balogun's Concluding Remarks
"Thank you for attending, it was a great conference with over 400 people in attendance from the Maintenance Division," said Balogun. "We were also glad to have almost 30 percent new attendees. It was a very successful deliberation, and after the conference we had regional breakouts for all the five regions. So, I am very proud of it and energized."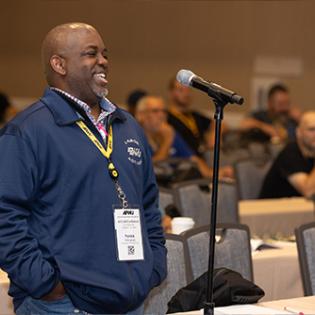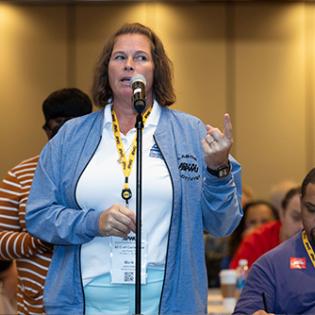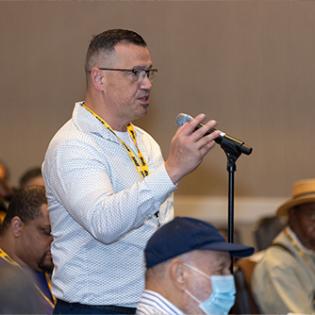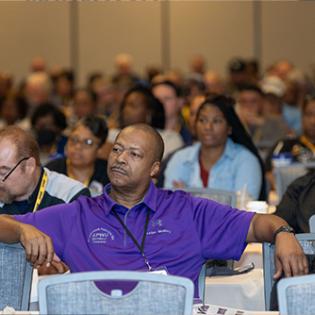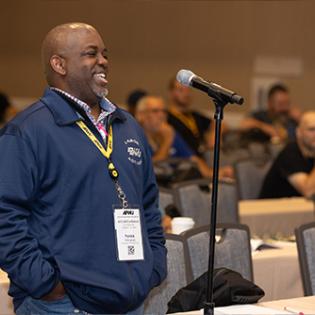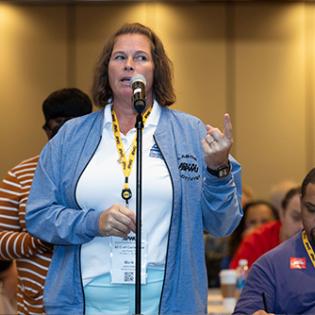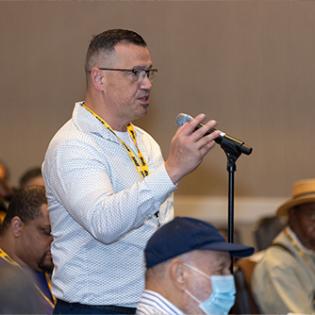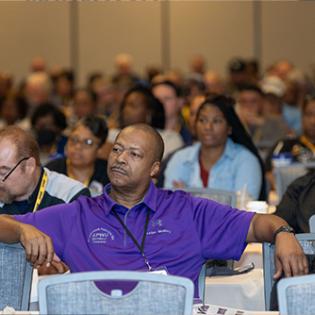 Stay in touch with your union
Subscribe to receive important information from your union.