APWU and Union Allies March in Solidarity with CUPW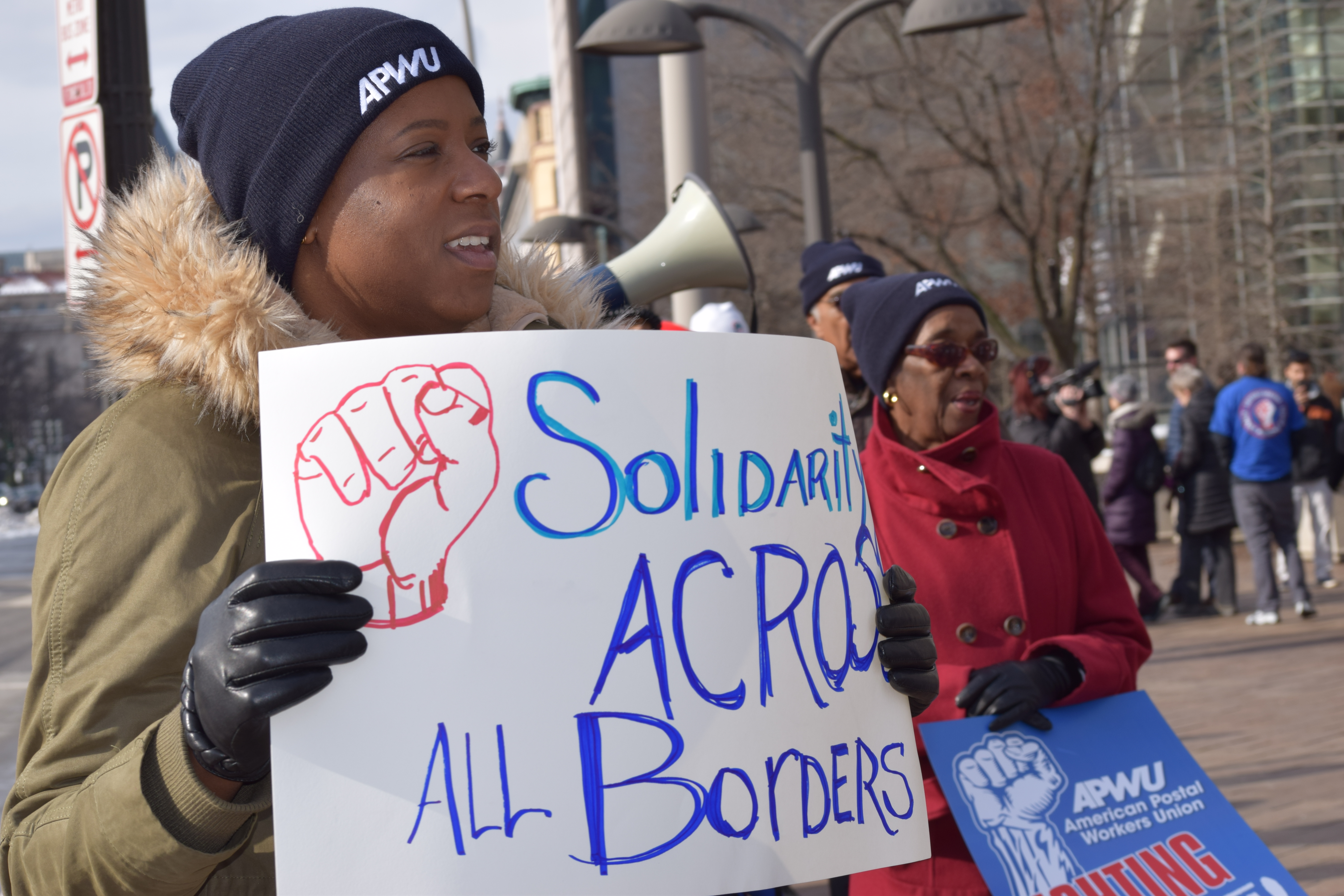 On Jan. 15, APWU officers and members protested with union sisters and brothers from the NALC, National Nurses United, Teamsters, the BCTGM (Bakery, Confectionery, Tobacco Workers and Grain Millers) International Union, and SEIU outside the Canadian embassy. The "solidarity across borders" action supported our postal brothers and sisters in the Canadian Union of Postal Workers forced back to work by the Canadian government.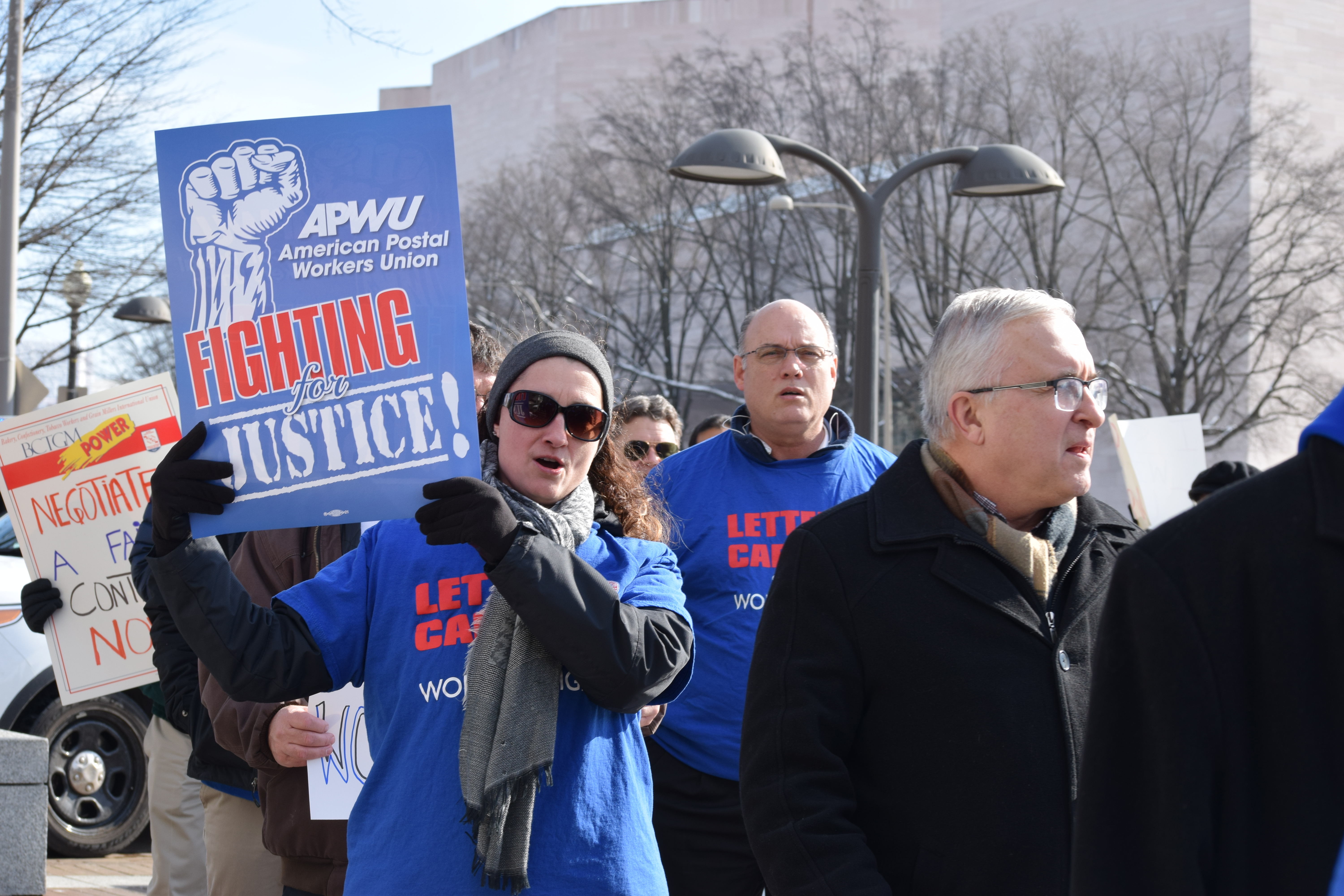 CUPW members were illegally forced back on the job by Prime Minister Justin Trudeau's Liberal government after a 37-day rotating strike across the country – a right enshrined by Canada's Supreme Court in 2015. The CUPW remains without a contract with Canada Post – the country's public mail operator – as mediation ended without an agreement in December 2018.
Today, marchers, equipped with signs and bullhorns, chanted in support of our CUPW brothers and sisters, telling Prime Minister Trudeau that "Union busting's got to go!"
The contract battle north of the border mirrors our own, as APWU also heads into interest arbitration this year, in the common struggle for fair wages and safe workplaces.
"Think about the similarities," said President Dimondstein at the protest. "Is our work getting more and more dangerous – with more and more packages, understaffing, untenable hours of work? It's a similar fight, sisters and brothers."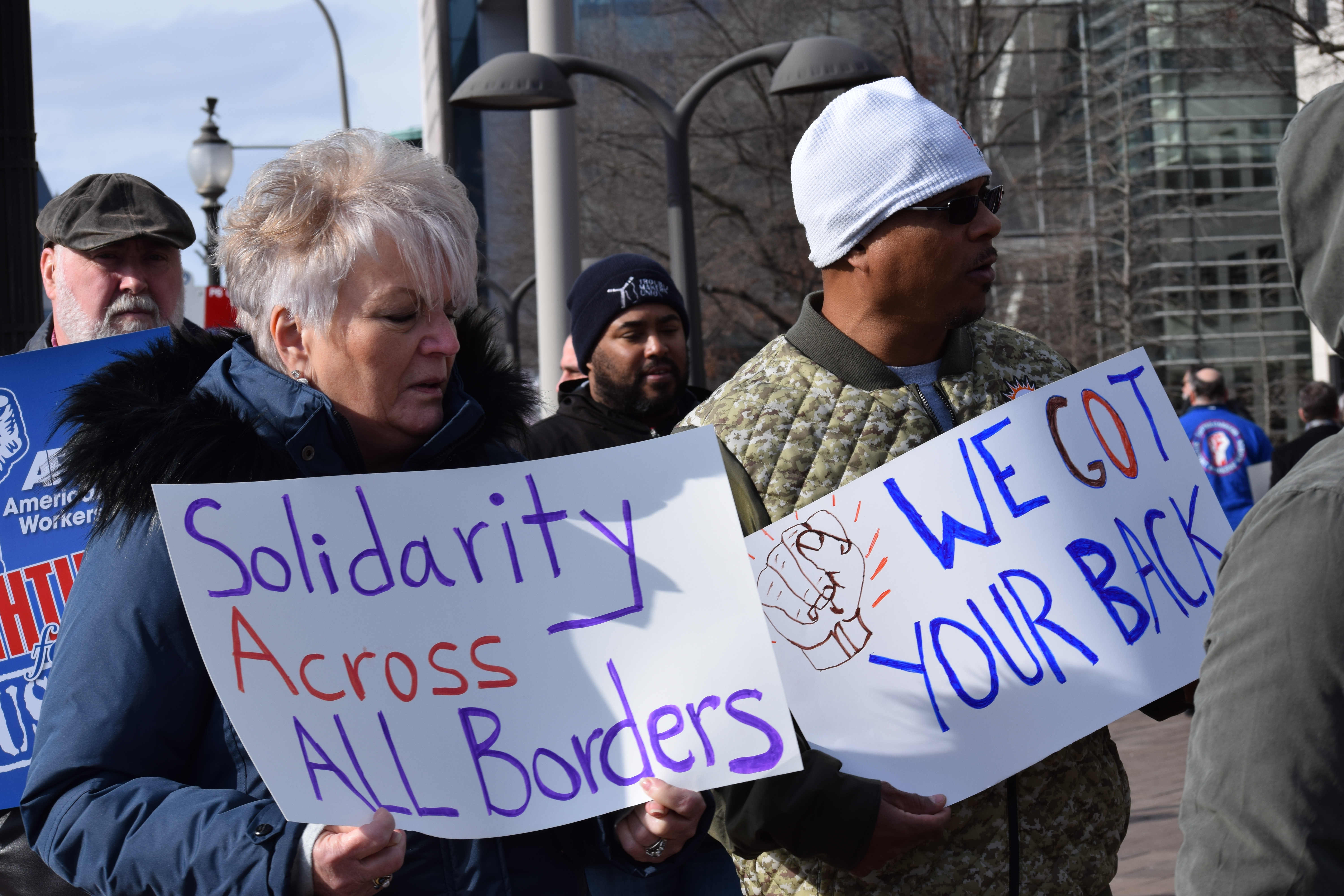 "We are sending a loud, proud message to the Canadian government," said NALC Executive Vice President Brian Renfroe. "They need to have Canada Post come to the bargaining table and bargain over a couple of very central issues to all workers – the right to work safely and the right to be paid for all work that they do."
Following the rally, President Dimondstein and Legislative and Political Director Judy Beard led a delegation into the embassy in an attempt to speak with the Canadian ambassador, but were turned away. The APWU and NALC will now send a letter to the ambassador to demand the Trudeau government come to the table and bargain in good faith with our CUPW brothers and sisters.
"And so, the struggle continues," said President Dimondstein, "on both sides of the border."
Stay in touch with your union
Subscribe to receive important information from your union.