APWU Gives Veterans a Helping Hand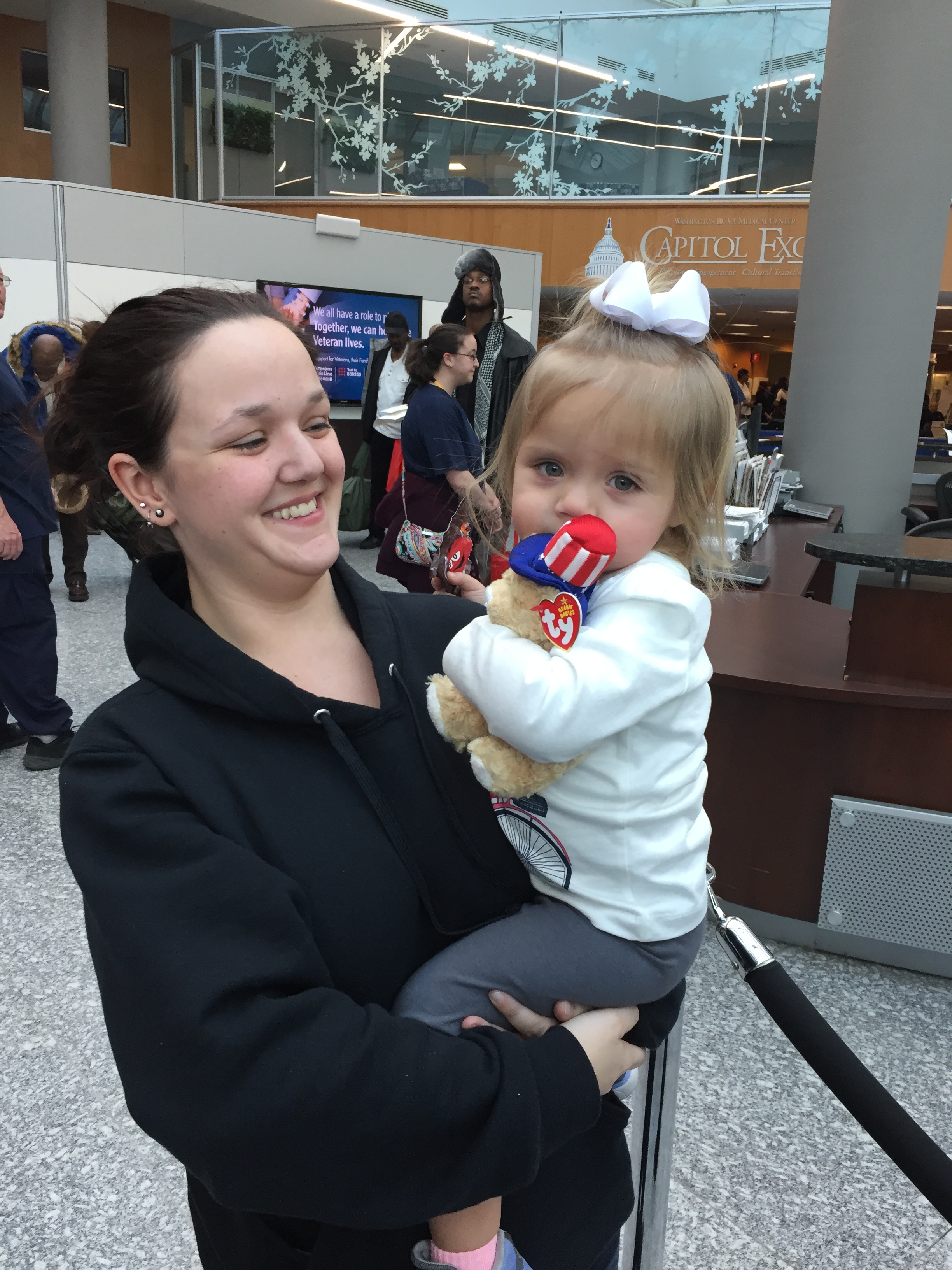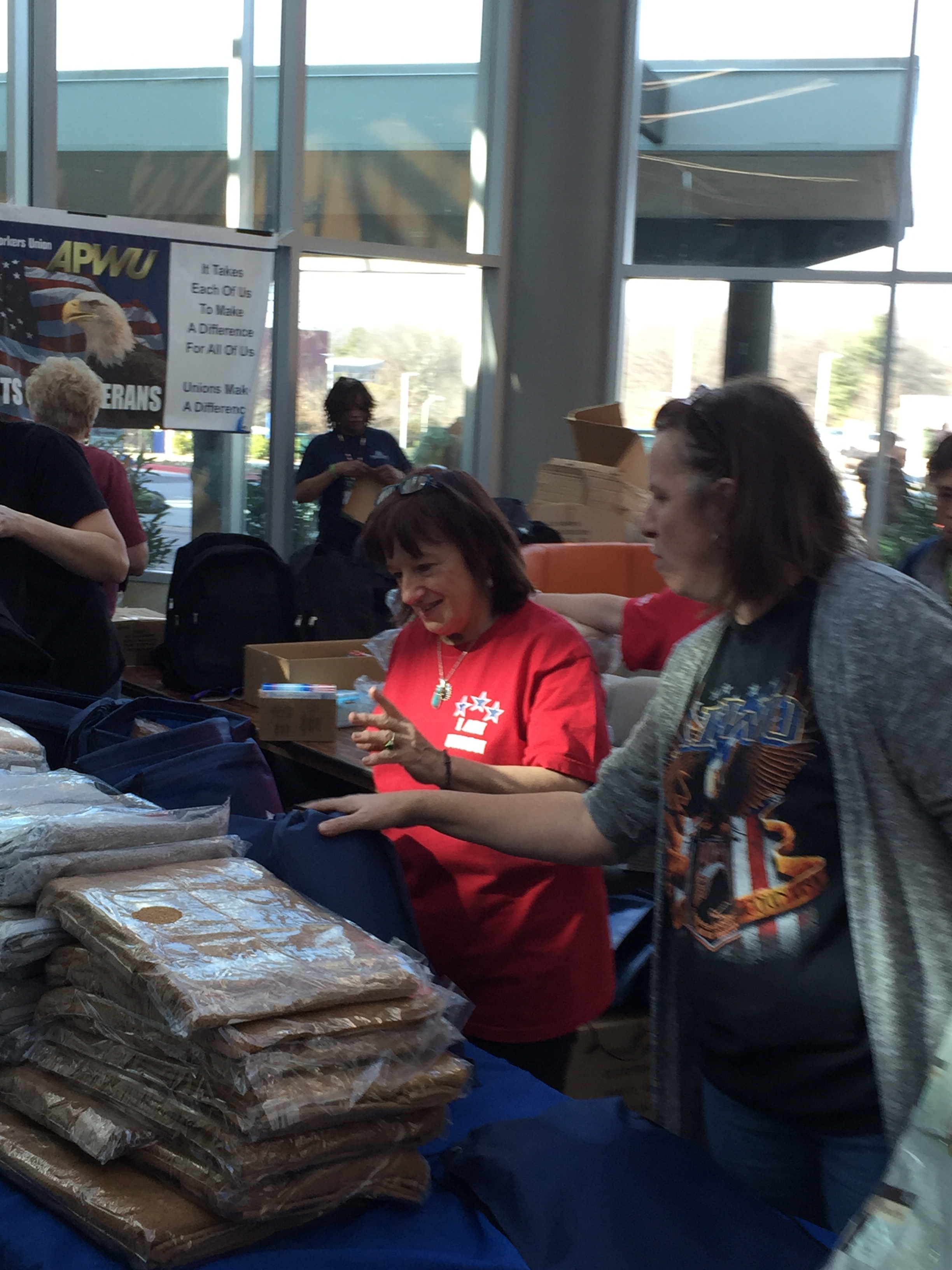 On Jan. 28, the APWU and community volunteers joined the Veterans Administration (VA) to give a helping hand to veterans in need at the 23rd annual Winterhaven Stand Down. This was the thirteenth consecutive year that the APWU participated in the event – providing assistance to more than 700 homeless and underserved veterans from the DC Metropolitan area.  
Veterans were transported from neighborhood shelters and off the streets in order to receive useful resources and a variety of beneficial services. When they arrived to the Washington, D.C. VA Medical Center they were greeted with smiles and handshakes thanking them for their service.  All of the veterans were afforded hot meals, and given care packages, toiletries, blankets, insulated work boots, winter coats and other necessities to help sustain them. Health and vision assessments, HIV testing, dental exams, employment and educational services, legal aid, financial planning, substance abuse and rehabilitative counseling, and one-on-one sessions with mental health professionals were also made available.
This year several officers, staff and friends of the American Postal Workers Union (APWU) came together to distribute an assortment of items that were purchased through APWU local and member donations.  Backpacks filled with survival gear, hygiene kits, warm clothing and fast food gift cards and other supplies were given to the men and women taking refuge in shelters and trying to manage on the street in nature's harsh elements. Veterans living in VA transitional facilities and those that have been placed in permanent housing were given one of our APWU "Welcome Home" packages to help them settle into their new place. The giveaways included fleece blankets, dish sets and utensils, cotton towels or sheets. Veterans were permitted to make their selections based on their personal preferences and individual needs.
"It's about dignity and respect for all veterans" Carney told The Andrews Gazette in reference to providing relief options, employment opportunities and expediting VA benefits if we are going to succeed in our ongoing commitment to end veteran homelessness.  
"Anyone can end up on the receiving end of this situation," added APWU Secretary-Treasurer Elizabeth Powell. "It can happen to any one of us at any time."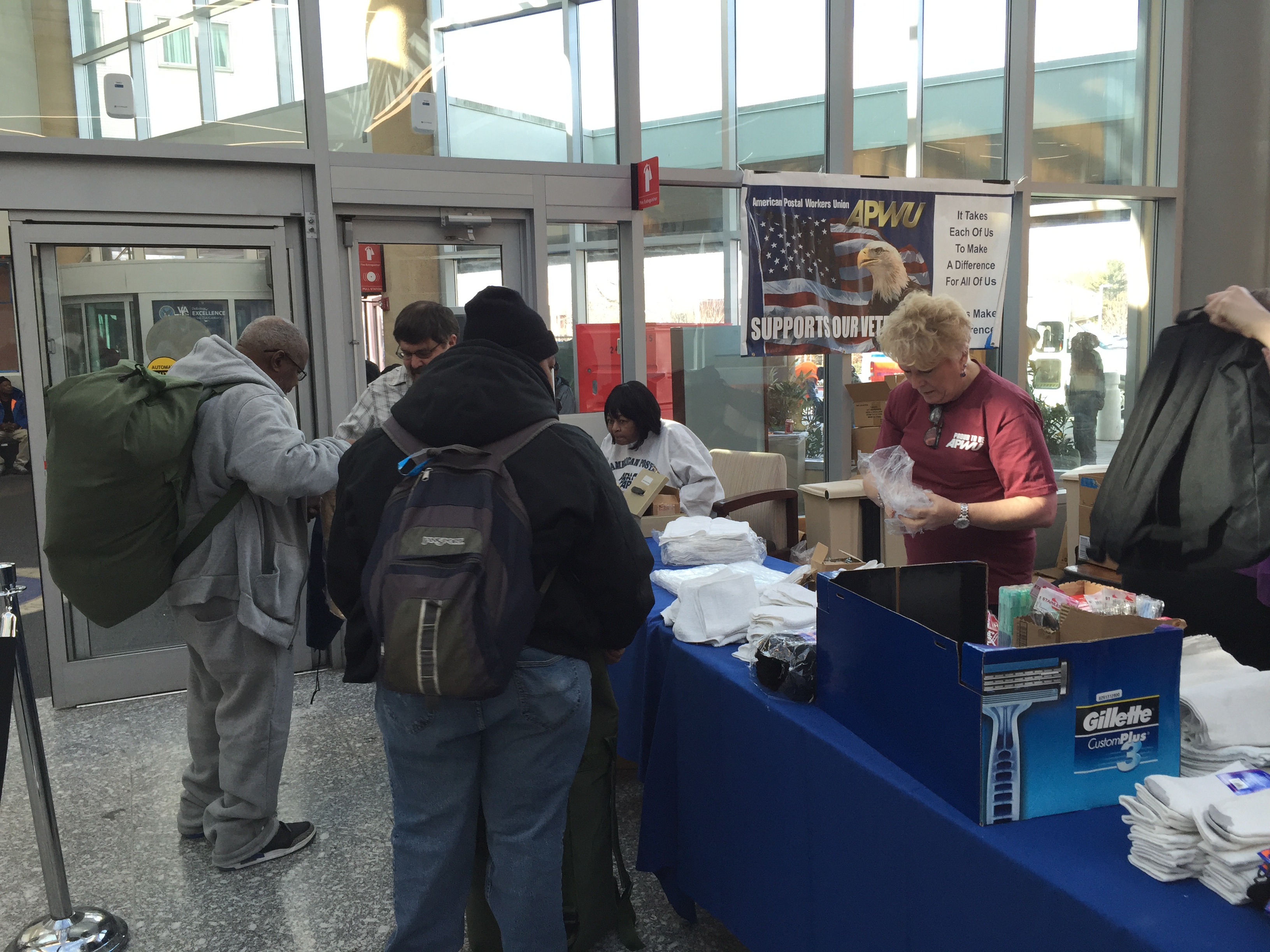 Only 8% of America's population can claim veteran status but veterans more than double that figure in our homeless population. According to the Disabled Veterans National Foundation (DVNF) and other credible resources, veterans are 50% more likely to become homeless than other Americans due to unemployment, underemployment, service-connected disabilities, delays in disability ratings, a lack of support networks, and social isolation after discharge. Approximately 500,000 veterans become homeless each year. On any given night 50,000 can be found sleeping on the streets and another 1.5 million are living below the poverty line and paying more than 50% of household income on rent - placing them at eminent risk for homelessness. The DVNF reports that the VA only reaches 20% of the veterans in need, leaving more than 400,000 veterans without supportive services.
For more information about veteran homelessness or to learn how you can how you can support veterans in your community visit www.va.gov/Homeless/ or contact a veteran organization in your area.
The APWU Human Relations Department has numerous ongoing programs that benefit U.S. Service members, veterans and their families. If you would like to contribute to these worthy causes, make donations payable to the APWU Support Programs and mail them to: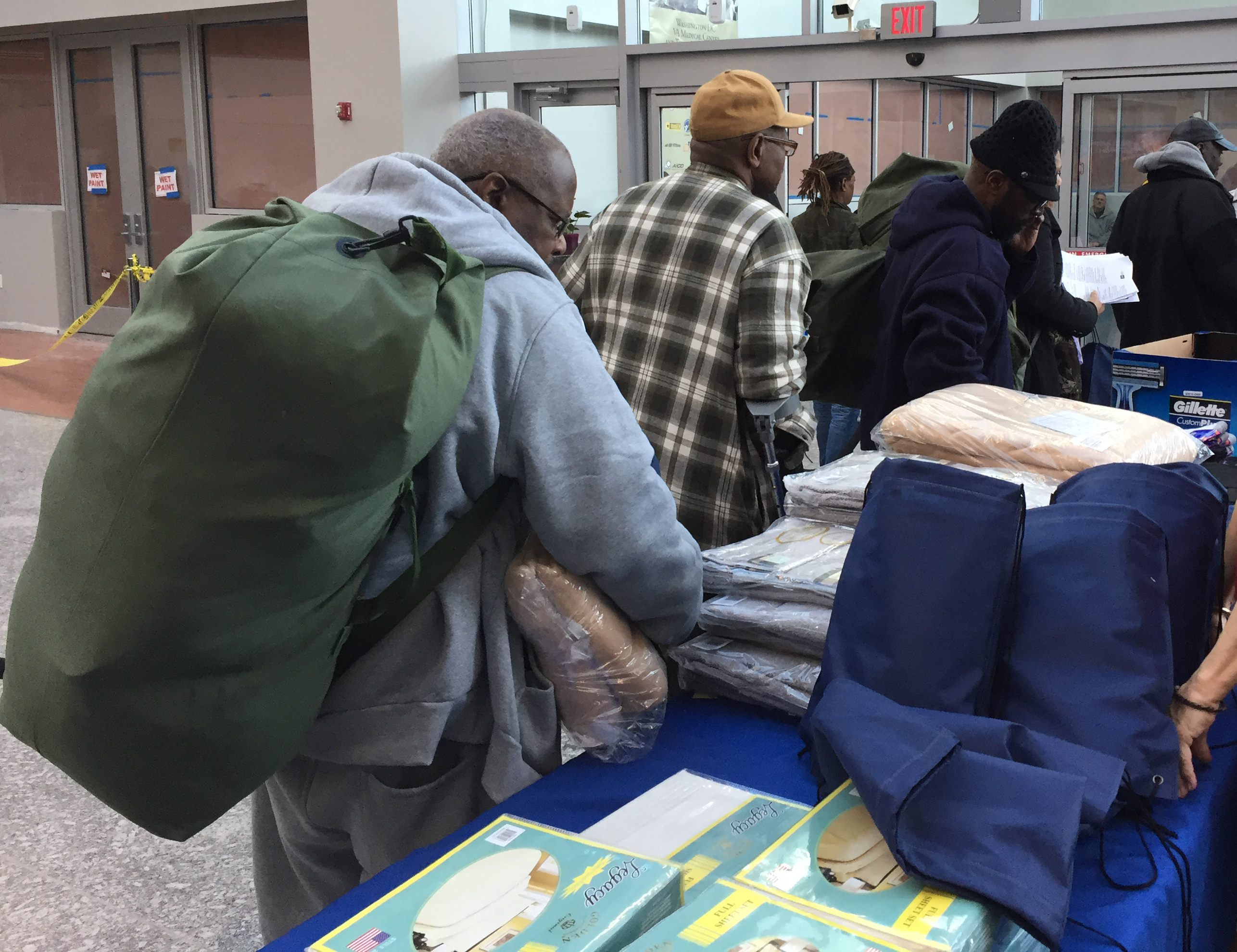 American Postal Workers Union
Attn: Human Relations Department
1300 L Street NW
Washington, DC 20005
Any questions about our Support Programs should be directed to Sue Carney, Human Relations Director by calling (202) 842-4270. 
.
.
Stay in touch with your union
Subscribe to receive important information from your union.