APWU Lends a Hand to Letter Carriers' Food Drive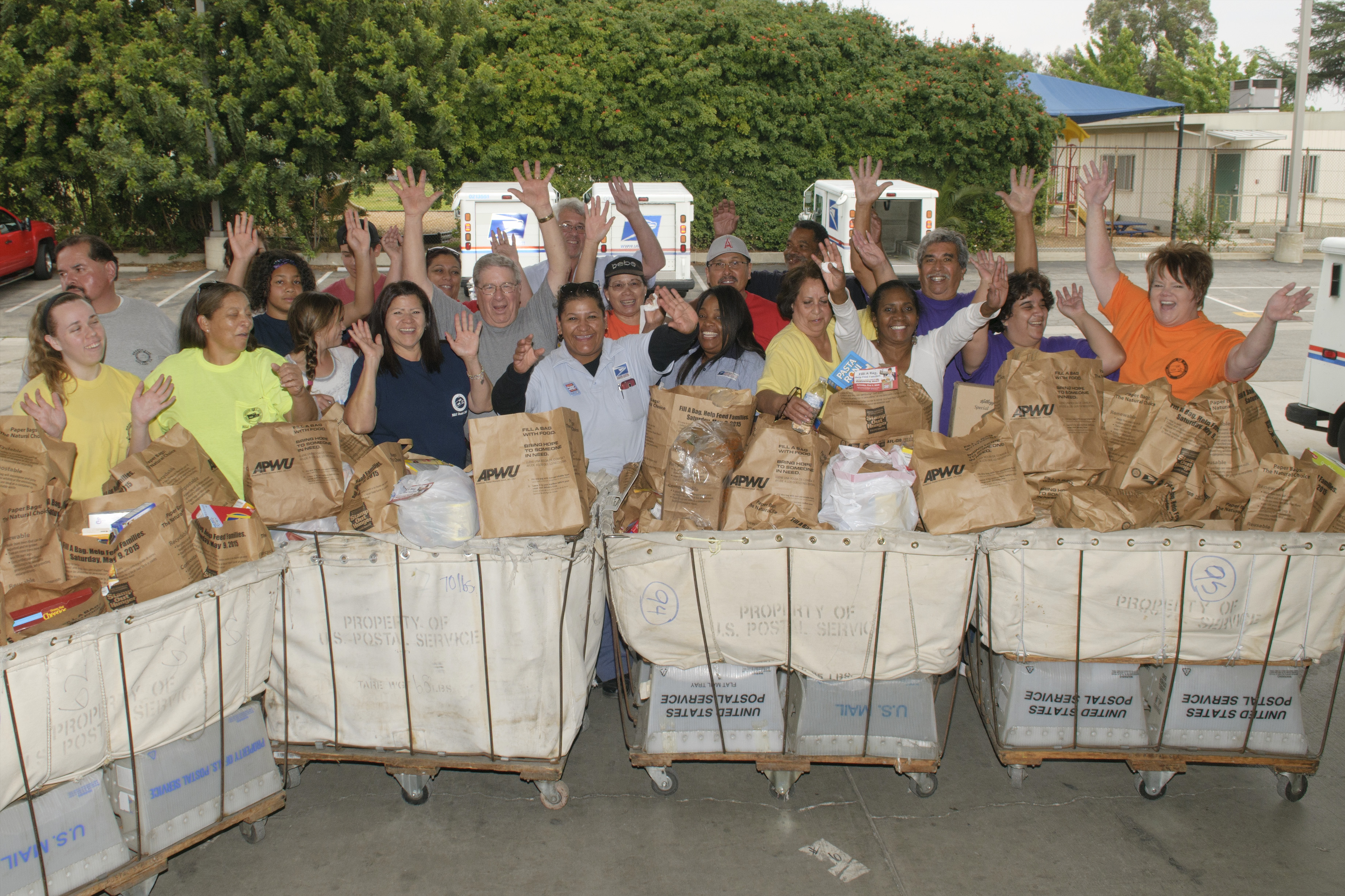 (This article first appeared in the July-August 2015 issue of The American Postal Worker magazine.)
The National Association of Letter Carriers' 23rd Annual Food Drive was held on May 9. Every year, on the first Saturday in May, customers are asked to put non-perishable food donations in a sturdy bag near their mailbox, which Letter Carriers collect as they deliver the mail.
To help the cause, the APWU purchased some of the sturdy bags that were distributed to customers in Las Vegas and Upland, CA.
Stay in touch with your union
Subscribe to receive important information from your union.