APWU Members Take a Tax Day Stand Against Privatization
(This article first appeared in the May/June 2019 issue of the American Postal Worker magazine)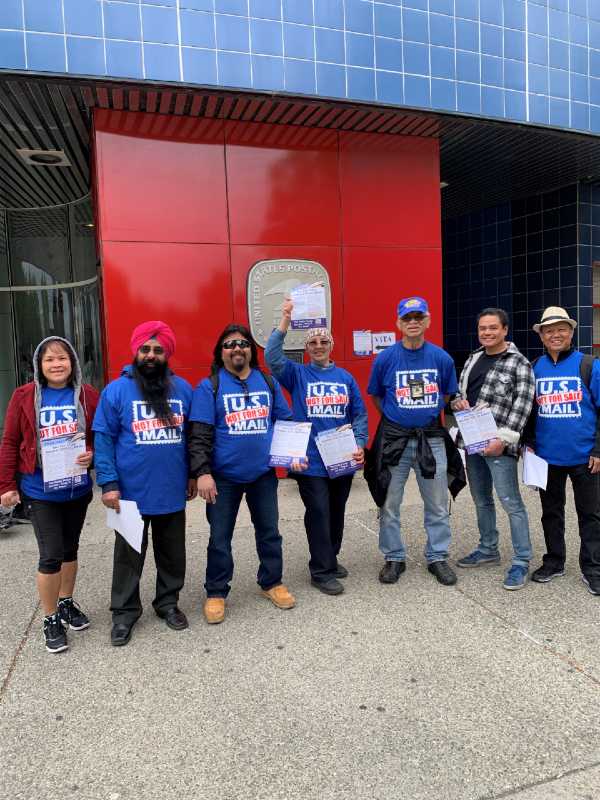 On April 15, Tax Day, thousands of APWU members and allies took to the streets to spread the news that the U.S. Mail Runs on Zero Tax Dollars!
At more than 100 locations from Hawaii to New England, activists fighting for the public good passed out flyers and spoke to citizens about the vital service the USPS provides, all without a dollar of taxpayer money.
Recently, privatizers – those who want to sell the public Postal Service to private corporations – have been empowered by the White House, whose June Office of Management and Budget (OMB) report called for the total privatization of the USPS.
APWU has news for them: The U.S. Mail is Not for Sale! Together, we are Standing Up and Fighting Back.
"Together, postal workers are fighting back against the myth that the public Postal Service is funded by tax dollars," said President Mark Dimondstein. "It is with this lie that the Wall Street privatizers were able to push through the disastrous 2006 Postal Accountability and Enhancement Act and now are trying to destroy our right to bargain over wages and benefits. We need to keep spreading the word about the public good postal workers perform and grow this campaign to defend our national treasure."
The country-wide action was reported by almost 48 media outlets, spreading the message even further. "I'd like to urge the public to call their Congressmen and tell them not to privatize the Postal Service and protect their American treasure, because it is America's treasure," Bakersfield Area Local member Brendan Buettner told KGET News.
"The White House is continuing their attack against postal workers and the public Postal Service," said Legislative & Political Director Judy Beard. "I encourage all members to get involved in the campaign: Sign the pledge online. Participate in an anti-privatization training. Go to usmailnotforsale.org and share the videos. Write to your members of Congress and ask them to support H. Res. 33 and S. Res. 99. Together we will win!"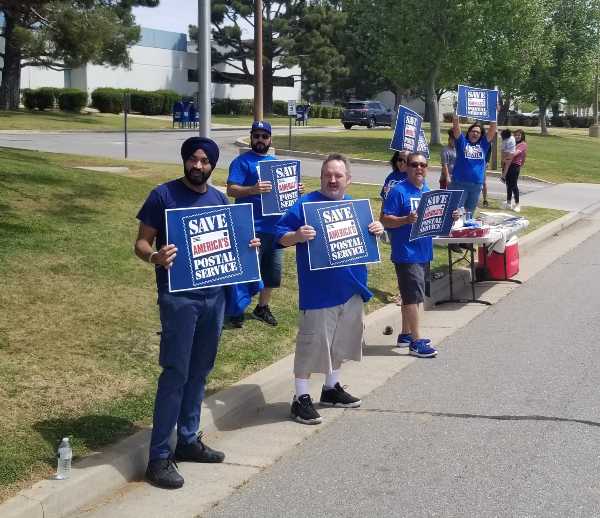 Stay in touch with your union
Subscribe to receive important information from your union.