Boston Local Brings Allies Together to Fight for a Better Postal Service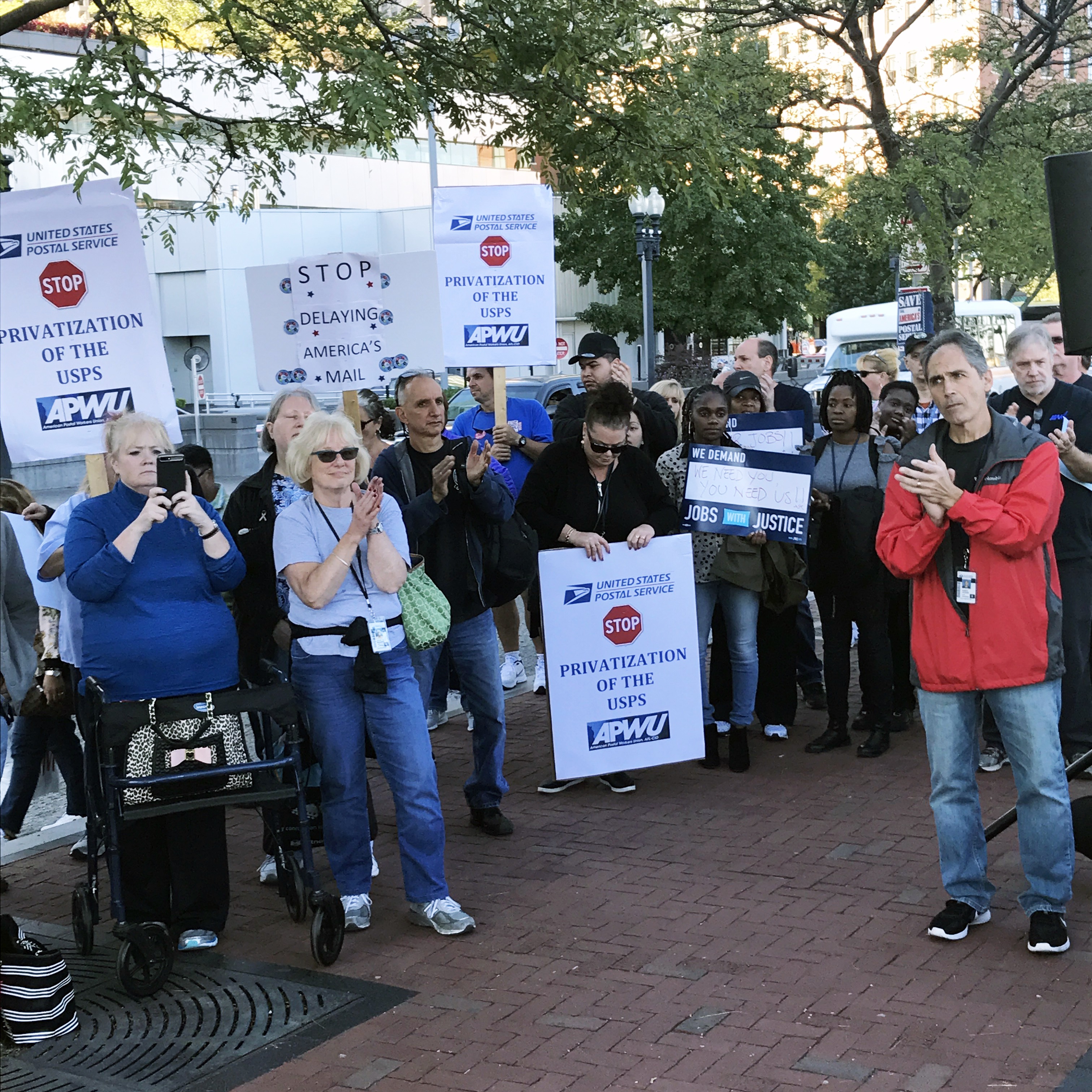 On October 18, APWU Boston Metro Area Local – along with other APWU members, allies and activists – took to the streets to demand management fill New England Area postal vacancies. Ignoring these vacancies leads to slow mail processing, delayed mail delivery, poor customer service and hinders dependable public service around New England.
Over 100 people attended the protest, organized by the Boston Metro Area Local. It brought together APWU Cape Cod Area Local and Manchester Area Local members, and members of the National Association of Letter Carriers, as well as others from the Greater Boston Labor Council, Massachusetts AFL-CIO, Jobs with Justice, and Labor for Our Revolution. They marched in front of Boston's main downtown post office, raising community awareness for the issue.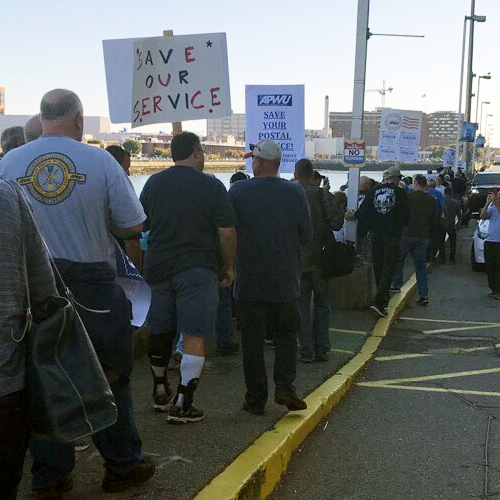 "Hundreds of postal vacancies in the Boston area have gone unfilled," said Scott Hoffman, president of the Boston Metro Area Local. Understaffing has become a country-wide issue for the Postal Service. It drastically disrupts service to the public and is just another way to pave the road to privatization.
The demonstration was another in a string of protests across the country showing the USPS that workers and the community will not take these cuts lying down!
Stay in touch with your union
Subscribe to receive important information from your union.