Briscoe Elected as Postal Press Association (PPA) President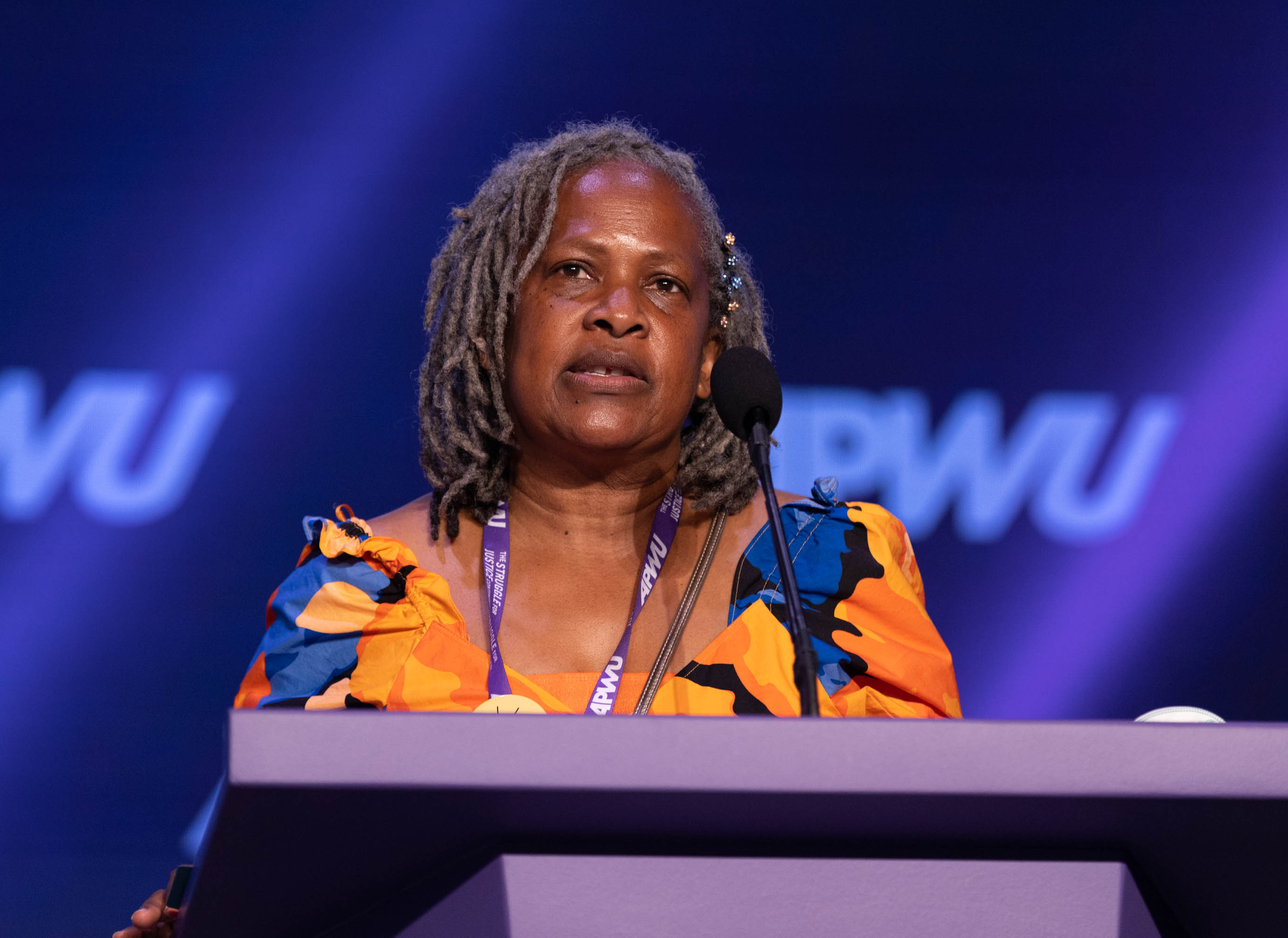 Dena Briscoe, editor of the Nation's Capital Southern Maryland Area Local Dispatch and president of the Nation's Capital Southern Maryland Area Local, is the newly elected president of the APWU National Postal Press Association (PPA). In a referendum election, ballots were sent to the PPA's 191 voting members with the return of ballots due by Tuesday, October 17. Of the 191 ballots, 107 were returned with 103 ballots deemed eligible. Briscoe garnered 45 votes while Carlos Barrios, editor of the San Antonio Alamo Area Local Dispatch and John Greathouse, editor of the Michigan Messenger each received 29 votes. Briscoe succeeds Anthony "Tony" Carobine who is retiring after serving over 36 years as PPA president. 
Established in 1964, the PPA is a nonpolitical educational organization dedicated to assisting editors, associate editors and APWU representatives engaged in the activity of communicating not only with the APWU membership but externally as well. This assistance takes several forms; from individual help, communication workshops and conferences, to a wide variety of reference material especially prepared for APWU communicators.  Over its 59 year history, the PPA has been recognized as one of the top labor media educational organizations in the Labor Movement.
"On behalf of our members I congratulate Dena Briscoe on her election and look forward to working with her in the vital work of the PPA," shared APWU President Mark Dimondstein. "I applaud the decades of strong leadership and outstanding contributions to our union cause of outgoing PPA president Tony Carobine – and wish him the very best in his well-earned retirement!"
Stay in touch with your union
Subscribe to receive important information from your union.