Bulk Mail Conference at the All-Craft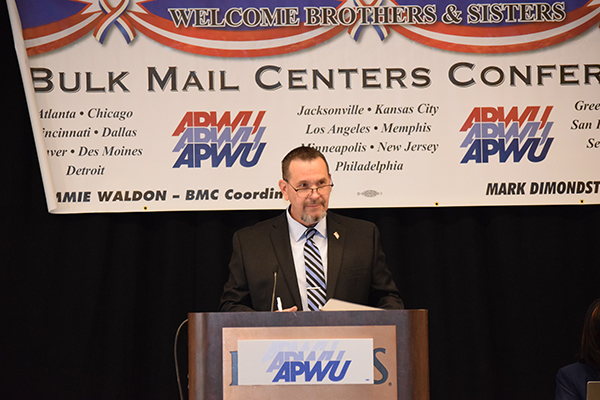 The final day of All-Craft, Thursday, October 31, ended with the Bulk Mail Center (BMC) Conference. Attendees included representatives from nearly all 21 Bulk Mail Centers, also known as National Distribution Centers (NDC).
"It's been a great BMC conference," said Jimmie Waldon, BMC Conference Chair. "We've addressed MVS, Clerk and Maintenance issues. Over 100 BMC members have attended and we are all looking forward to continue to work work on the issues we've covered."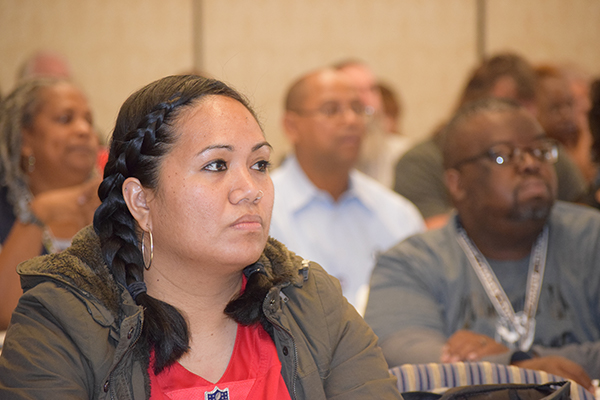 Presentations, including question and answers sessions, were given by Maintenance Craft Director Idowu Balogun, Assistant Clerk Craft Director and Director-Elect Lamont Brooks, MVS Director Michael O. Foster, with addresses by National Officers including Western Region Coordinator Omar Gonzalez, President Dimondstein, Secretary Treasurer Liz Powell and Vice President Debby Szeredy.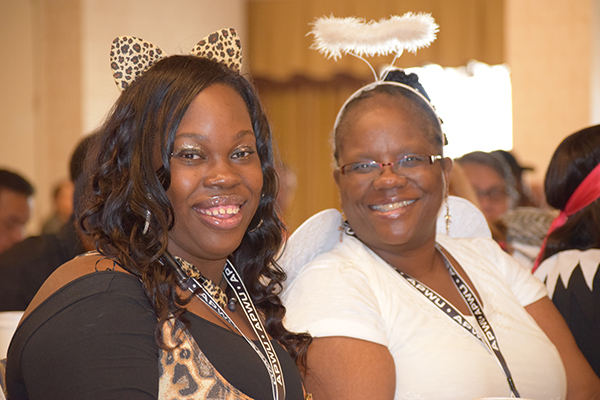 The following BMC issues were discussed and debated: PSE usage and overtime, Non-Traditional Full-Time duty assignments in Function 7, staffing, MVS schedule examiner settlement, deployment of a new fleet of heavy vehicles including 11-ton and 9-ton tractors and spotters, Clothing Allowances, and OSHA and safety issues. 
The maintenance agenda included discussions on custodial team cleaning handbook TL 5 MS 47 discussions on the MS 1handbook and staffing differences between bmc gold and the earned work hour estimator program
Stay in touch with your union
Subscribe to receive important information from your union.