Dimondstein Appears on 'The Big Picture' with Thom Hartmann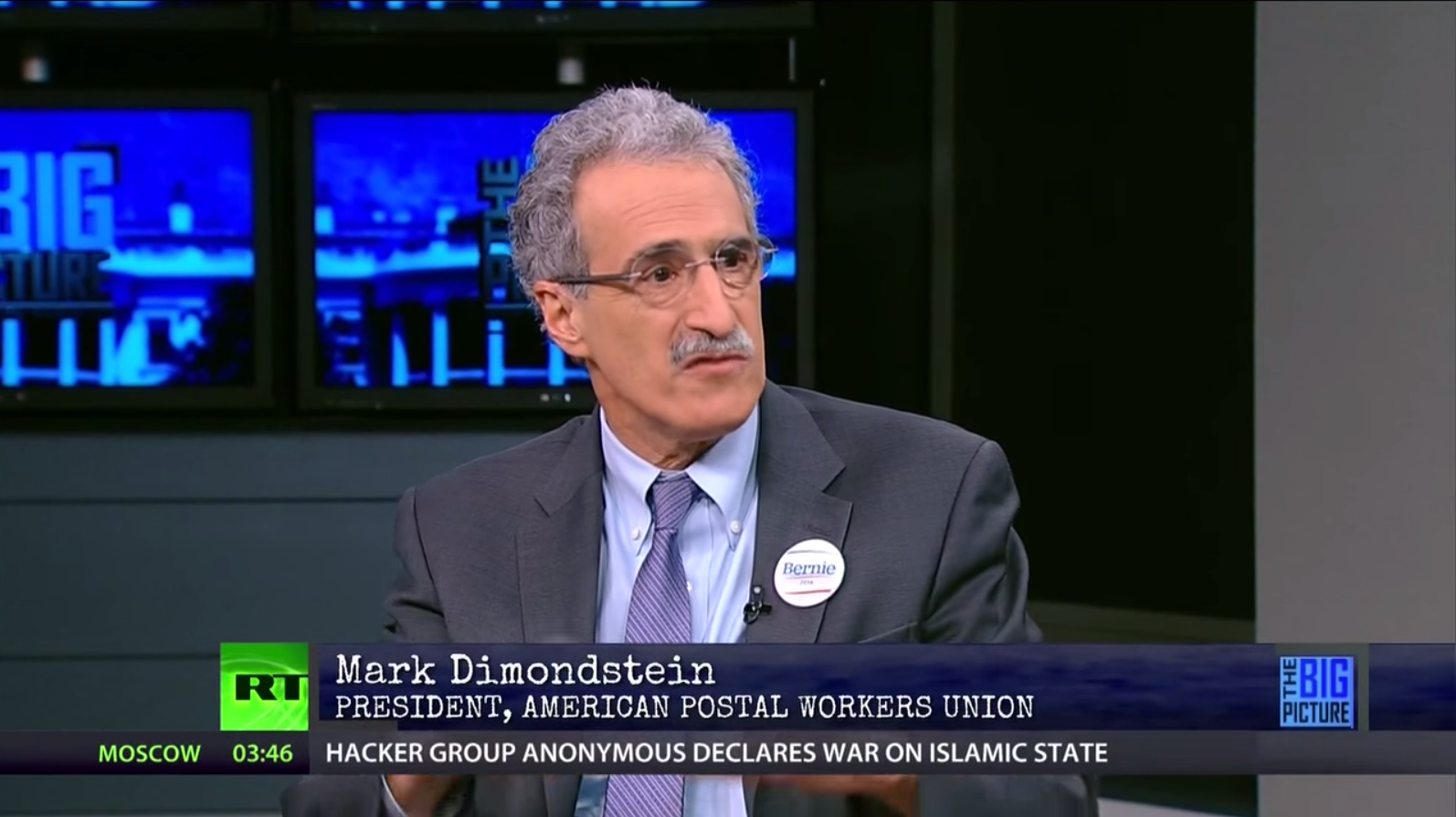 APWU President Mark Dimondstein appeared on "The Big Picture" with Thom Hartmann on Nov. 16, discussing the National Executive Board's endorsement of Bernie Sanders for President.
"He stands above all others and is a champion for postal workers and all workers across the country," Dimondstein said, adding that Sanders has advocated for a $15 minimum wage, free higher education, and universal Medicare, as well as the expansion of postal services, such as postal banking.
"When you put it all together, it's not an endorsement against anyone else, but an endorsement for Bernie Sanders," Dimondstein explained. "Sanders in the White House would be a great friend to postal workers and postal customers."
Click here to watch the interview, which begins around 44:00.
Stay in touch with your union
Subscribe to receive important information from your union.