Donations Desperately Needed To Provide Assistance
(This article appeared in the January/February 2013 issue of The American Postal Worker magazine.) 
Sue Carney, Director Human Relations Dept.
Donations to the Postal Employees' Relief Fund (PERF) are desperately needed to provide assistance to postal families who have been devastated by Hurricane Sandy and other disasters that occurred this past year.
The fund never fully recovered from the impact of Hurricanes Katrina, Rita and Wilma. PERF managed to survive 10 of the costliest storms ever to hit the United States — including eight in the last decade — but the storms have taken a toll. More than $9 million in relief grants were distributed to active and retired postal employ ees who were ravaged by Katrina, Rita and Wilma alone.
A dwindling workforce, which is the main source of PERF revenue, coupled with the onslaught of other natural disasters that followed these mammoth storms, have been factors leading to the depletion of PERF's funds.
Since Katrina, the PERF has barely kept its head above water, despite extraordinary measures taken by the Executive Committee, including a reduction to the grant structure on two separate occasions to help answer demand.
But Sandy is where the rubber meets the road. Without the mega generosity of active and retired postal employees, Sandy will likely wipe out the fund — crippling our ability to assist individuals devastated by this and future storms.
The American Red Cross and the Federal Emergency Management Agency (FEMA) are tremendously helpful in providing emergency assistance — which is immediate, but short-term relief. And insurance rarely covers all losses. The Postal Employees' Relief Fund helps make up the difference.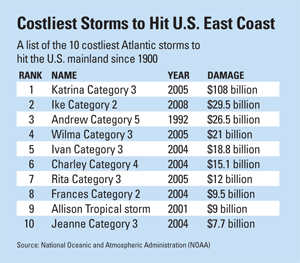 PERF was created by postal employees to help co-workers rebuild their lives after they suffer a significant loss to their primary residence from a natural disaster or home fi re.
Since its inception in 1990, PERF has issued more than 3,000 grants totaling more than $16 million. It took postal employees to create PERF, and it is going to take postal employees to sustain it. We all must pull together and coordinate major fundraising drives, take collections, make donations and encourage others to do the same.
Our co-workers are counting on us. If everyone gives just $10 — or more if you are able — we can restore PERF to its pre-Katrina fi nancial status; ensuring its survival should anyone of us need it in the future.
Text PERF to 50555 to make a $10 donation. Must be 18 years old. Message and data rates may apply. Check or money order donations can also be sent to: Postal Employees' Relief Fund, PO Box 7630, Woodbridge, VA, 22195-7630.
Charitable donations to PERF are tax deductible. To learn more, apply for assistance, or make an online donation by credit card, visit www.postalrelief.com.
Stay in touch with your union
Subscribe to receive important information from your union.