The Good, the Bad and Congress
(This article first appeared in the May-June 2015 issue of The American Postal Worker magazine.)
Congressional representatives should be serving us, the American people. Some members of Congress try to make things better for seniors and working families, while others attack our benefits and resources.
The good news: Senator Bernie Sanders (I-VT) introduced the Social Security Expansion Act, which would increase Social Security benefits by approximately $65 per month by using a formula that more accurately reflects cost-of-living increases that affect seniors. The bill also would require households with income over $250,000 to pay the 6.2 percent payroll tax required of most workers.
The bad news: The House Budget Committee introduced its proposal for Fiscal Year 2016, which contains cuts to Medicare beneficiaries. It also would privatize some aspects of the program by requiring vouchers. In addition, it would increase the contributions of postal and federal workers to their retirement – without an increase in benefits.
Every member of Congress should support budget proposals, resolutions and bills that protect America's commitment to the working class, regardless of political party or affiliation.
Older Americans Month
Older Americans Month is celebrated each May. APWU President Dimondstein and the National Executive Board passed a resolution that encourages all locals, states, and retiree chapters to recognize the contributions of our retirees.
It is also an occasion to highlight how our retirees are engaging in activities that make a difference in their community. I salute all APWU retirees for their dedication and hard work!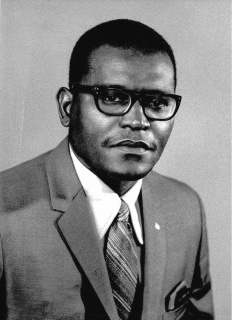 Retirees Rock!
In ceremonies earlier this year, two former national officers were honored for their life's work: Wallace Baldwin Jr. and Edgar Williams.
Baldwin was a U.S. Army Master Sergeant from 1951-1953. After graduating from Morehouse College in 1955, he became a postal worker in Atlanta, GA, and immediately joined the union, where he held many positions, including local president. He retired from the National APWU as Clerk Craft Assistant Director in 1994.
Upon his return to Atlanta, he founded and became the first president of the Atlanta Area Local Retiree Chapter. Brother Wallace works tirelessly to improve his community.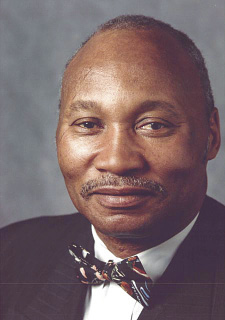 Williams began his career with the USPS in Los Angeles in 1972, where he served as a union steward, local officer and Maintenance NBA. In 1990, he was elected Assistant Maintenance Craft Director and remained in that position until retiring in 2001.
Williams relocated to South Carolina to be closer to his family. He has served as vice president of the Beaufort County Zoning Board, vice chairman of the Beaufort County Democratic Party, president of the General Robert Small Alumni Association, vice president of the Martin Luther King Committee, executive vice president of the Beaufort/Jasper/Hampton/Bamburg Low County Housing Authority and commander of the Beaufort County American Legion.
Stay in touch with your union
Subscribe to receive important information from your union.