Guffey Addresses Alliance for Retired Americans
Seeks Support for Postal Service Protection Act
APWU President Cliff Guffey asked leaders of the Alliance for Retired Americans to encourage members of Congress to support the Postal Service Protection Act (S. 316 in the Senate and H.R. 630 in the House) when they met with U.S. senators and representatives on May 10. Guffey addressed the organization's Leadership Conference on May 9. APWU Retirees Director Judy Beard serves on the National Executive Board of the ARA.
Other topics discussed at the ARA conference included the chained-CPI and protecting Social Security and Medicare.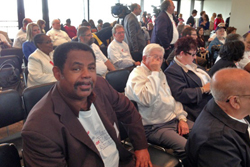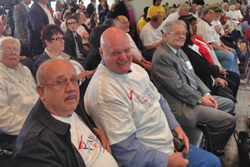 Stay in touch with your union
Subscribe to receive important information from your union.