APWU Human Relations Department Hosts Veterans Affairs Conference
On Tuesday, October 3, Human Relations Director Daleo Freeman hosted the 2023 Veterans Affairs Conference.
APWU President Mark Dimondstein opened the session and welcomed attendees, promising that the APWU would do everything the union could to protect the earned rights and benefits of the union's Veteran members. He handed the session over to Freeman, who officially opened the session, welcoming the APWU veterans "union family" and encouraging participants to get connected to the resources that veterans need.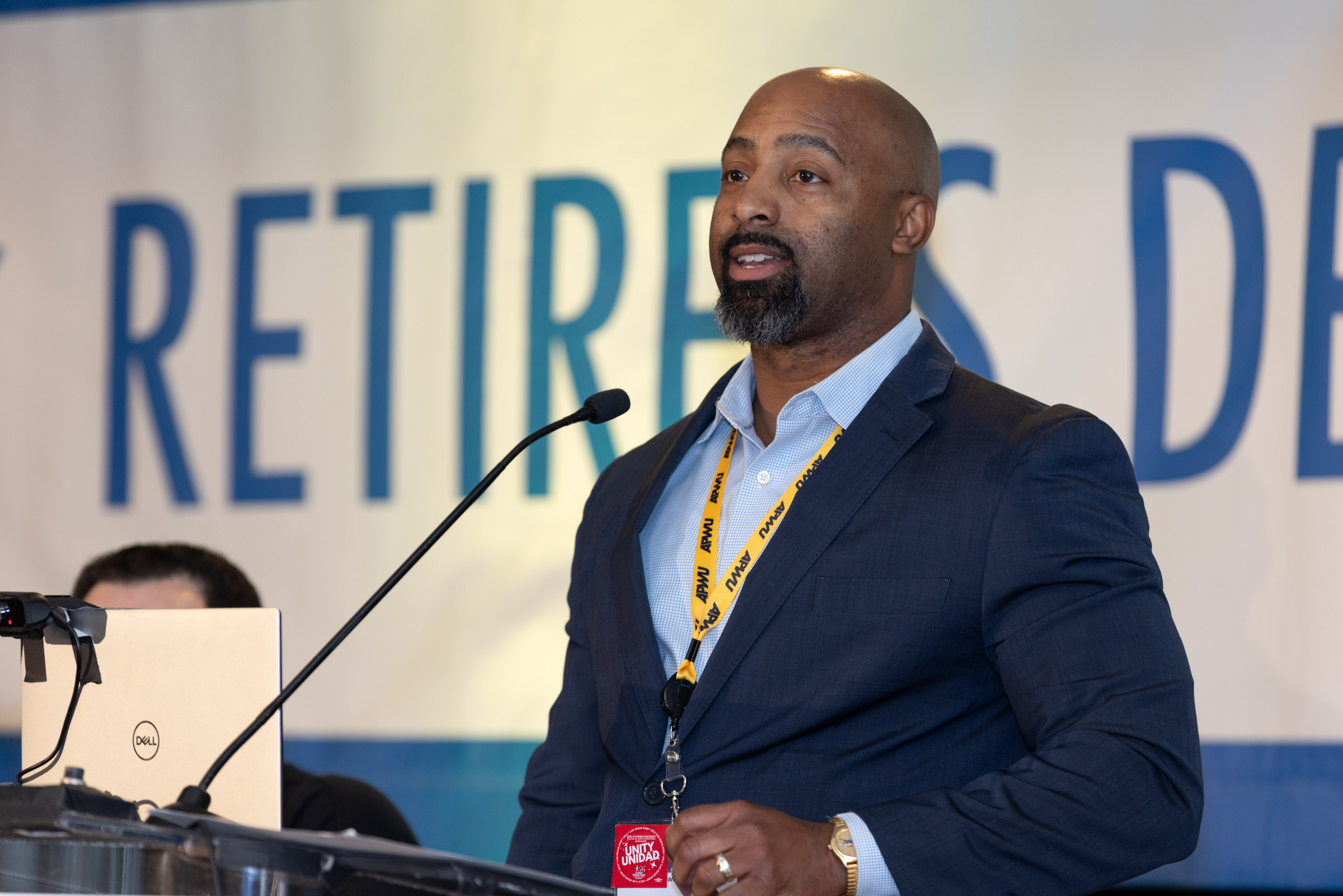 Like a family, the room agreed to treat each other with respect and care, both stepping up and standing back as necessary for the meeting to be successful. The body collectively participated in the Pledge of Allegiance, followed by a reading by Freeman of the charter for the Veterans Affairs Conference and a brief discussion of what each point means.
APWU member and Veteran, Guard, and Reservist Information Specialist Robert Lafoe was invited up to share some of his valuable knowledge. As a second-generation veteran, he knows how important the Department of Veterans Affairs is for veterans seeking care and resources after their active duty in the military. He detailed the numerous attacks on funding, both successful and unsuccessful, that he has been fighting over the years. It is clear that the fight against privatization is as active and necessary for the VA as it is for the Postal Service.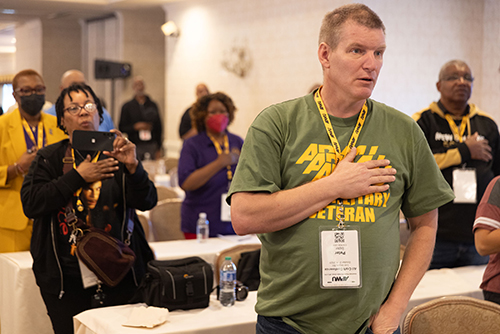 The meeting closed with a few other members standing to share pieces of information. The spirit of solidarity was strong as unionists stood and thanked each other for their commitment to connecting each other to resources and aid over the years. All agreed to take their knowledge from the Veterans' meeting back to their locals. Director Freeman encouraged members to meet regularly at home, and promised that more meetings like the one on Tuesday would come.
Stay in touch with your union
Subscribe to receive important information from your union.