Honoring Our Past, Fighting For Our Future
(This article first appeared in the July-August 2018 issue of the American Postal Worker magazine) 
By Vice President Debby Szeredy 
Remembering Bill Burrus
It is with great sadness that I write this column. Recently we lost former APWU President William Burrus. I met Bill when I was 25 years-old, when he was running for the position of APWU's executive vice president, the position I hold today. His leadership and his example have been an inspiration to me.
Bill was a trailblazer, serving as the first African- American president of the APWU. During the years he served as our top leader, he was recognized by Ebony magazine as one of the "100+ Most Influential Black Americans." His leadership and legacy continue to live on, pushing us to make history by building our union movement and continuing to save the USPS from privatization. We do this, not because it's easy, we do this so that we can provide an important and necessary service to our communities. William Burrus' union spirit remains with us always, as you can learn by checking out his book, My Journey: A Postal and Unique American Experience.
Update on Phase II Consolidations
As we move forward, I want to give an update about the work being done to save Phase 2 Plants from consolidation. Locals around the country are getting ready to stand up and that includes our members on the workroom floor. The last few months we have visited or met with local members providing strategy training for Augusta and Athens GA; Rocky Mount, Asheville and Fayetteville, NC; Florence, SC; Gainesville, Manasota and Mid-Florida FL; Stamford and North Haven CT; Central MA, Boston, Middlesex and Essex, MA; Bend and Eugene OR; Tacoma, Seattle and Wenatchee WA; Pocatello, ID; Mid-Hudson, NY; Fox Valley, IL; Industry, Redding, Eureka and North Bay CA; Grenada, Hattiesburg and Gulfport MS; North Alabama, AL; and Memphis and Chattanooga TN. By the time this magazine is in print we will have also provided training for Corpus Christi, Houston, Abilene and Beaumont TX; Rock Springs, WY; Provo, UT, and Tucson, AZ.
It is extremely important that we build strong relationships with community organizations, customers, mailers, city, town, county, state and federal legislative representatives, along with local media. We can't accomplish our goals without more members from the workroom floor stepping up and becoming activists willing to volunteer their time and energy to help their local unions connect and build these great relationships. Many members I have spoken with are ready to stand together – they just need to be asked. It is important that we ask everyone to join with us – including our sister postal unions: NALC, NPMHU, and the NRLCA.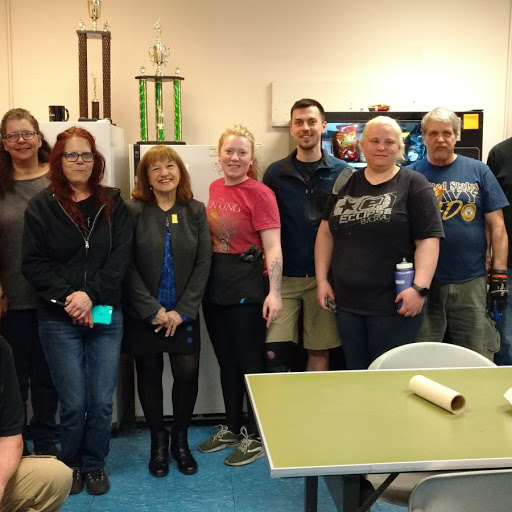 Taking our fight to the bargaining table — and beyond
As a member of the APWU negotiating committee, I can assure you we will continue our quest to save the Phase 2 Plants and protect locals from any new consolidations. Negotiating to keep our Memorandum of Understanding (MOU) that limits excessing more than the 50-mile radius also will be important.
Every local should have a Contract Action Team working to build community support for a new contract that will deliver better and expanded services. A Contract Action Team is critical at this time when we are confronted with unprecedented privatization threats. Negotiations this year will be difficult with all the pressures surrounding us, but everyone should know that we will do our best for our members and our communities. If your local doesn't have a Contract Action Team, now is the time to start one. Thanks to all of you who have chosen to stand up by "Fighting today for a better tomorrow."
Stay in touch with your union
Subscribe to receive important information from your union.