Installation of National Officers: Renewing Our Commitment to the Union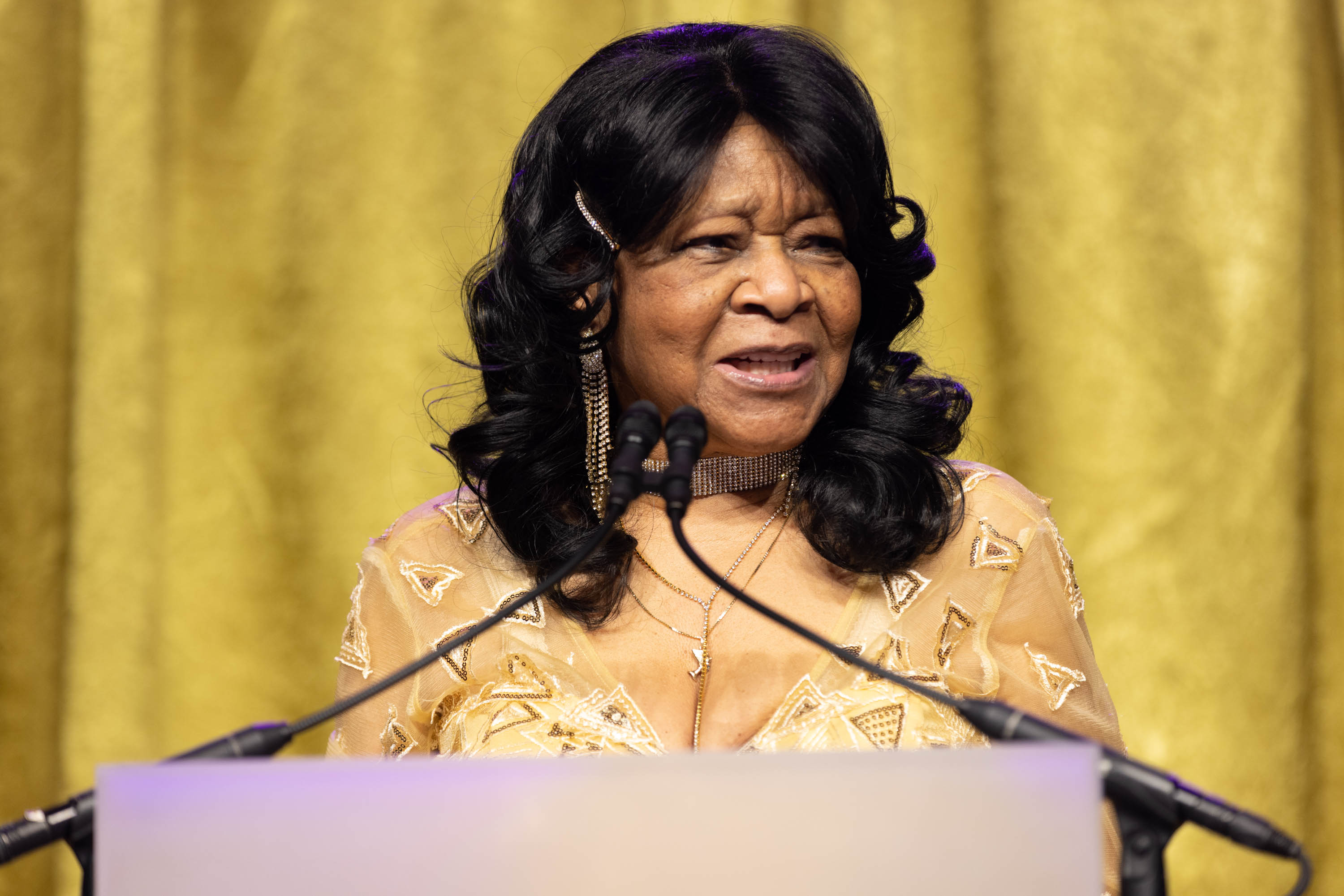 On Wednesday, Nov. 16, 2022 the APWU held its installation of national officers at the MGM National Harbor Hotel in Oxon Hill, MD.  The ceremony was emceed by APWU Secretary-Treasurer Elizabeth "Liz" Powell. 
Newly-elected officers and their invited guests heard a keynote speech from APWU President Mark Dimondstein on mobilizing and organizing postal workers for the challenges ahead, into the new year and beyond.
The guest of honor at the ceremony was Congresswoman Brenda Lawrence (D-MI 14th District). Lawrence, a former postal clerk, letter carrier, and honorary member of the APWU, addressed the audience and then administered the oath of office.
After an introduction by Legislative and Political Director Judy Beard, Lawrence praised postal workers, highlighting the reasons why she cares so much about the Postal Service, saying "Everything I need to know about life, I learned in the Postal Service… and really, the concept of service. Because when you are a clerk sorting mail, you know every letter means something to someone, and you treat it with that respect."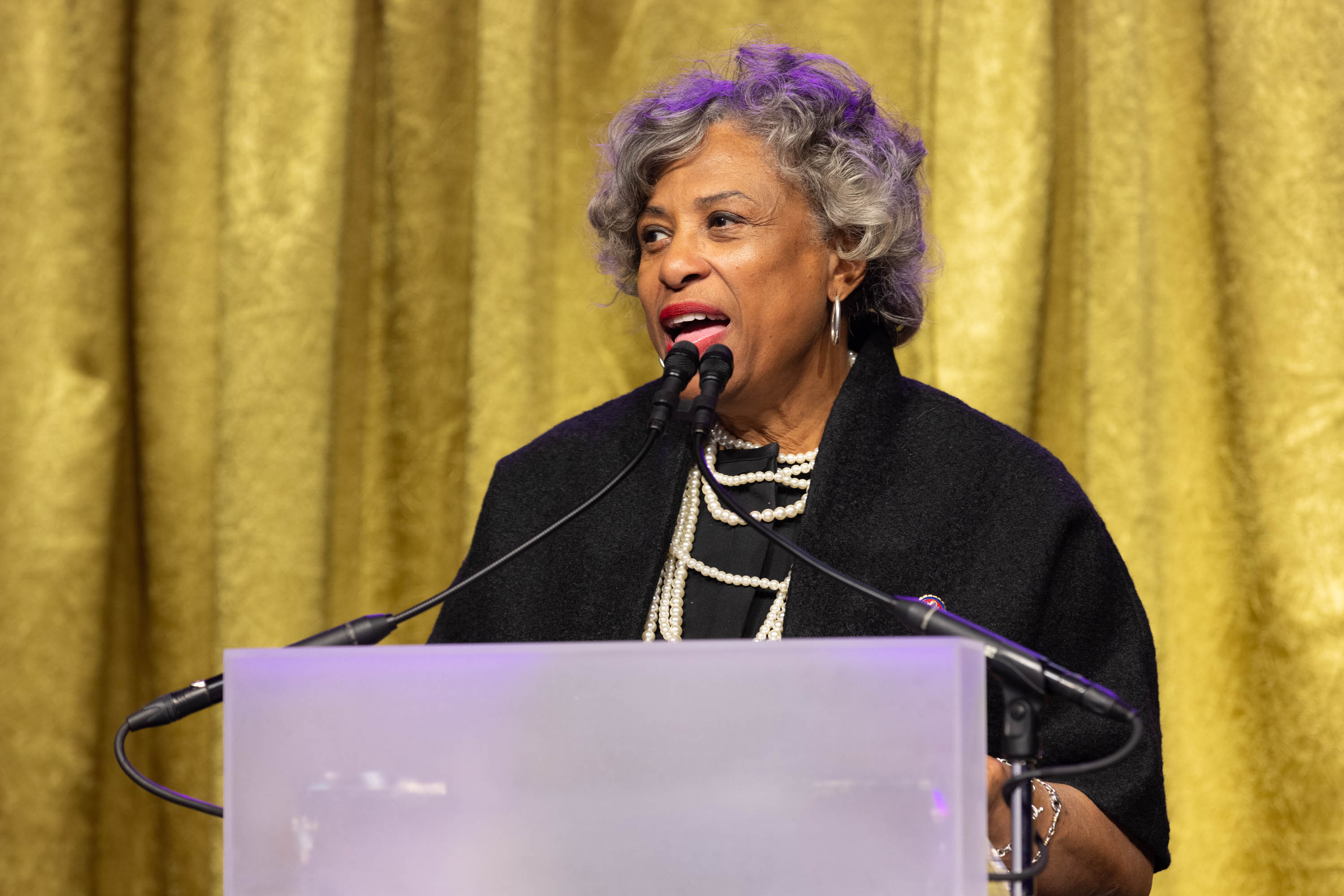 Lawrence, speaking about service on the U.S. House Committee on Oversight and Reform, added that "I could continue to contribute, protect, and fight for my family - the Postal Service. And my whole time in Congress has been spent on that committee, and I'm so proud of that. And I will be one who stands up for you. And I just want to conclude my remarks to let you know how amazing you [postal workers] are."
APWU President Dimondstein's Address
APWU President, Mark Dimondstein gave the keynote address at the triennial Installation of Officers. 
In President Dimondstein's Keynote speech, he congratulated the newly elected officers, and thanked outgoing officers for their dedication and contributions to the APWU. Dimondstein summarized the progress the APWU has made during his three terms in office, particularly in the last year, including the "ratification of a solid new contract by a 94 percent 'yes' vote, record COLA increases, historic and urgently needed postal reform, a successful 'Building Union Power' organizing campaign, and our strong union democracy reflected in our national convention and national union election."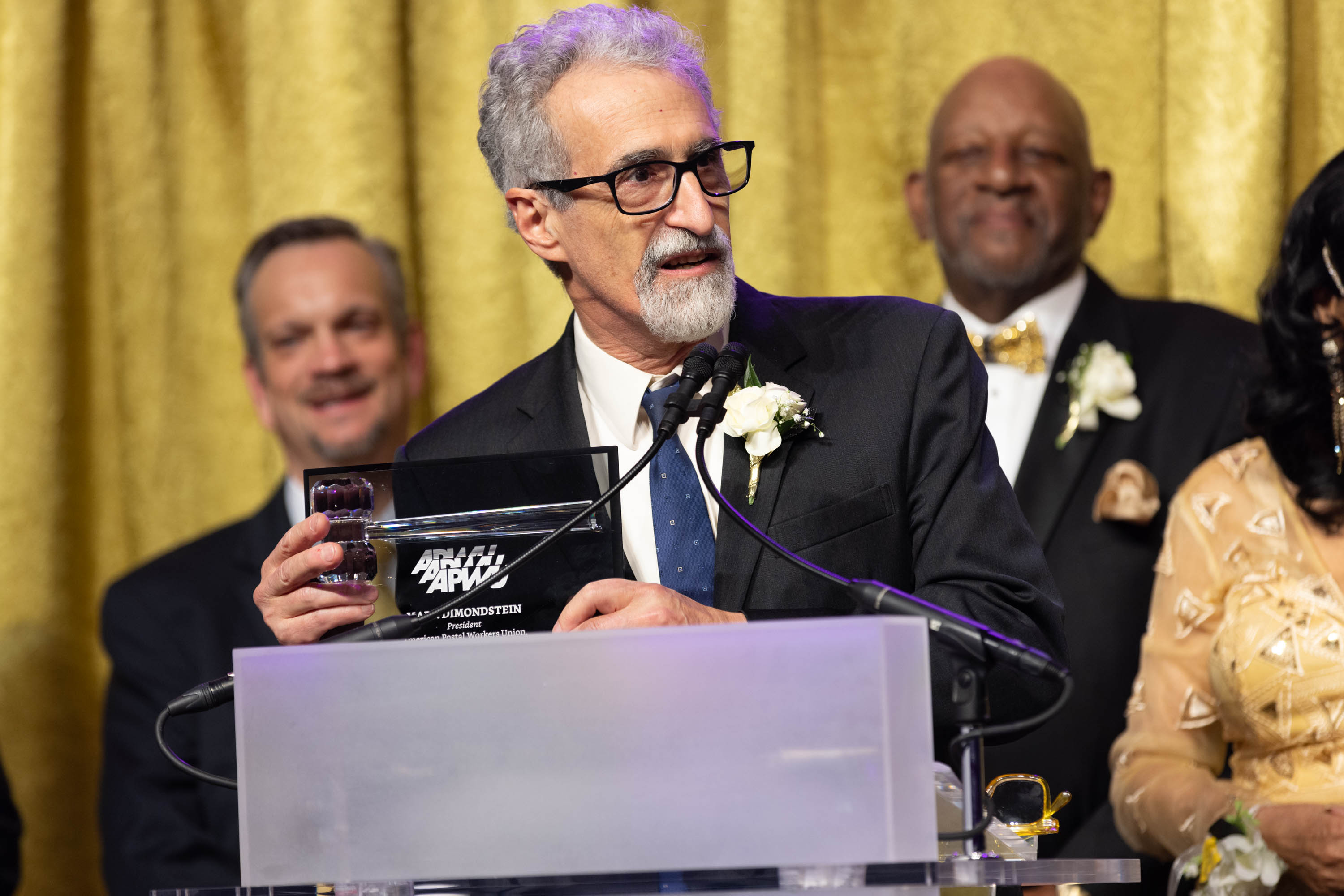 Dimondstein introduced a 12-point plan of initiatives for the APWU leadership, which includes defending democracy and democratic rights, expanding voting rights and vote-by-mail initiatives, addressing hostile work environments, organizing the unorganized, building union leadership educational programs, fighting for a clean energy future, protecting jobs and service, and fighting against postal privatization. He reminded the audience that "We can never rest on our laurels. There will always be new challenges and ways to improve, for as former president Moe Biller always proclaimed, 'The Struggle Continues.'" 
Dimondstein concluded with a call to action, saying, "I challenge us to find more ways to inspire and encourage members, to become more involved in our union,  to attend meetings, serve on union committees, stand up for safe jobs, sign up non-members, wear union gear with pride, run for union office, welcome the involvement of young workers, lobby politicians, fight for postal banking, stand in solidarity with all workers, speak up and defend the public post office and regardless of our political persuasions, stand for unity in our common struggle for a better life…. We, the people, are the makers of history."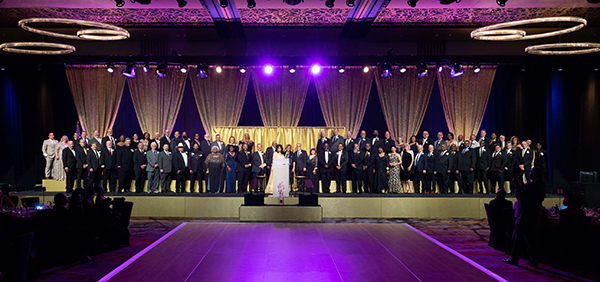 Stay in touch with your union
Subscribe to receive important information from your union.