Liz Powell Honored with At the River I Stand Award
During the 2018 Dr. Martin Luther King Jr. Civil & Human Rights Conference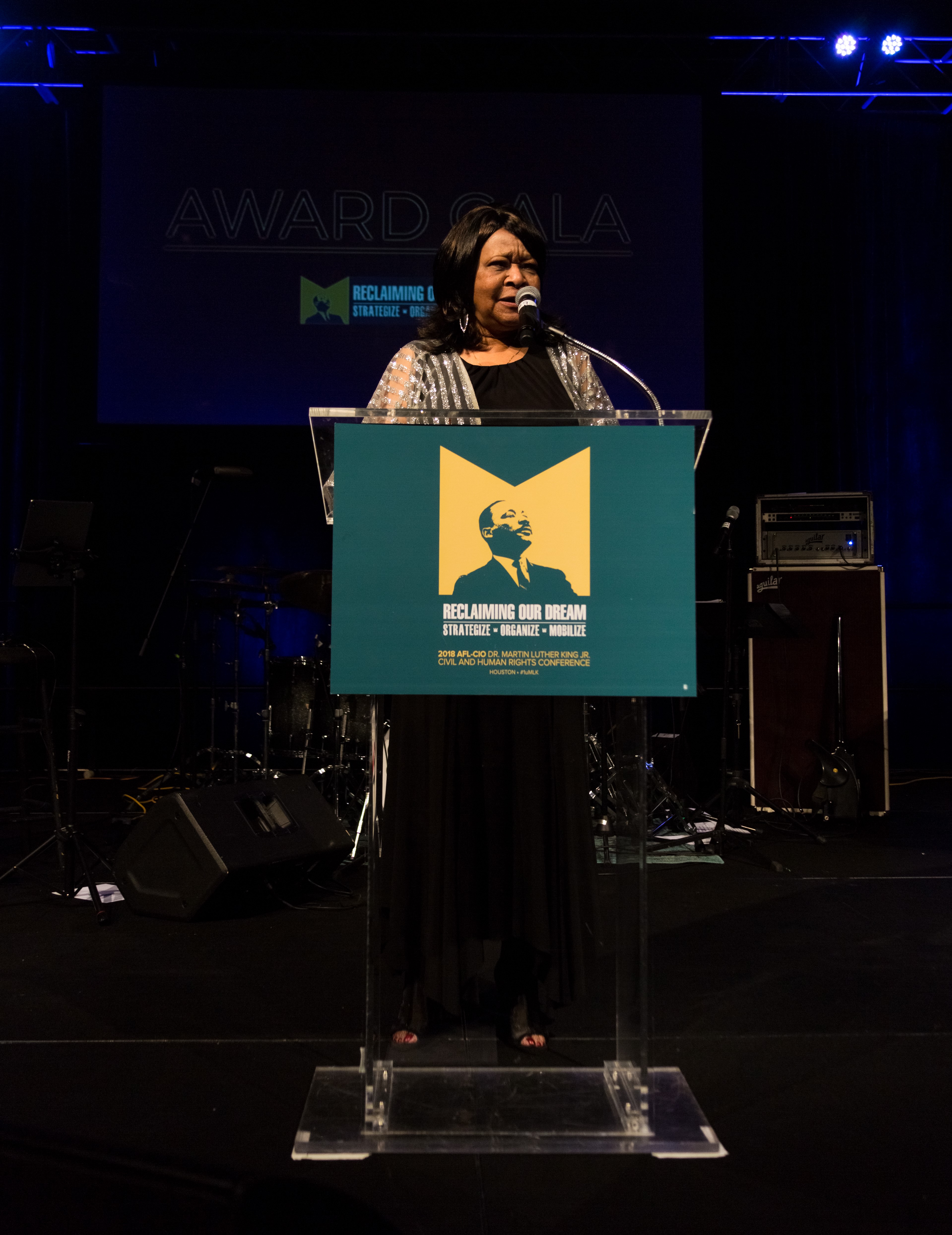 On Sunday, Jan. 14, Secretary-Treasurer Elizabeth "Liz" Powell was honored by the AFL-CIO Civil and Human Rights Executive Council Committee with the "At the River I Stand" award, at the 2018 Dr. Martin Luther King Jr Civil and Human Rights Conference, appropriately themed "Reclaiming Our Dream: Strategize, Organize, Mobilize."
The "At the River I Stand" award is a national award presented to a leader who has demonstrated an unyielding commitment to civil and workers' rights. It captures the spirit of the 1968 Memphis sanitation workers' strike and their courageous struggle. They stood at their "river" and made the decision to take a stand against degrading and unsafe working conditions, and racial discrimination.
At the awards gala, Ms. Powell gave a sincere speech of gratitude for those who fought before her without recognition, and offered words of moral inspiration for future struggles. 
"As I stand at the river with each of you in this room this evening, there can be no doubt that it is the achievements of those who came before us that allow us to be here," she said. "And while we may not move mountains, if we do the work that falls to us and do it to the best of our ability, we may rest in the consciousness of a job well done.
"As Dr. King would say, the time is always right to do what is right, therefore, I would ask that each of you keep in mind that as we continue to stand at the river reclaiming our dream - while we strategize, organize and mobilize - it is not necessary for us to put out anyone else's light in order for ours to shine," she continued. "The more light we have sisters and brothers, the brighter and clearer the path for us all."
Click here for more information.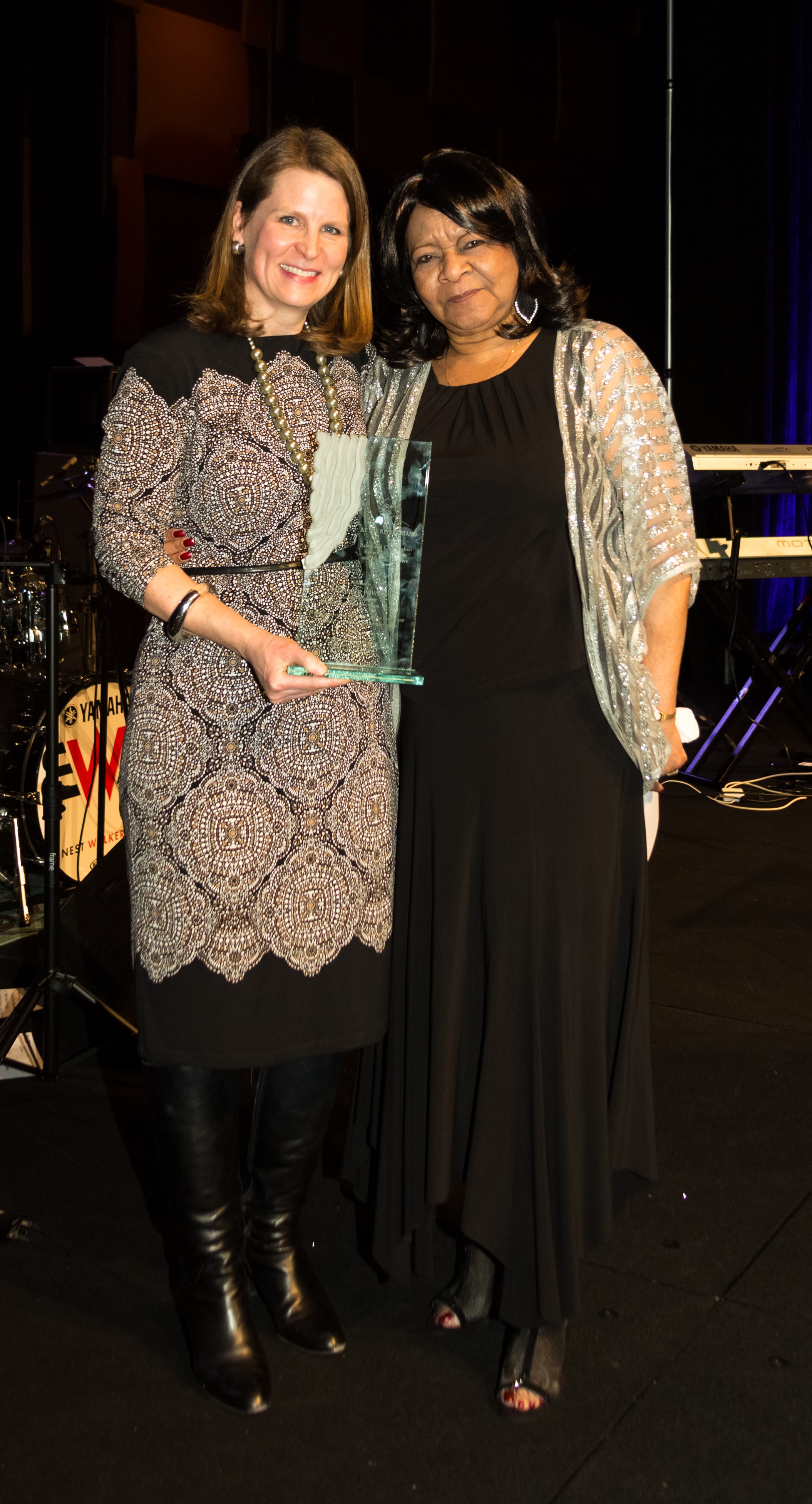 Stay in touch with your union
Subscribe to receive important information from your union.