Locals Inform Public About Proposed Job and Service Cuts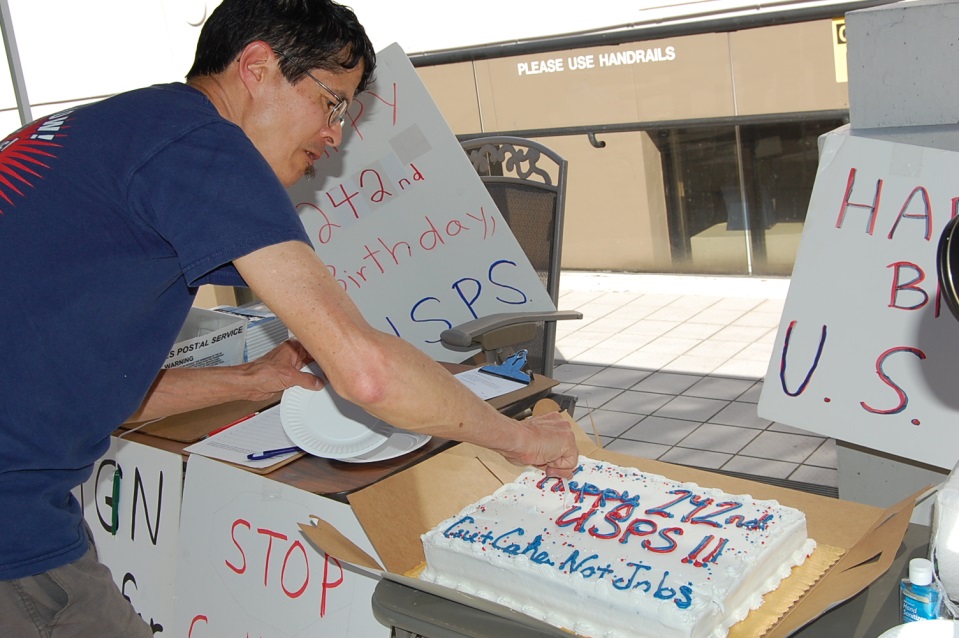 This Postal Heritage Day, two APWU locals celebrated the Postal Service's 242nd birthday by holding informational pickets informing the public about the proposed job cuts by USPS management through reversions, abolishments and excessing – further disrupting services to the public.
The Greater Seattle Area Local protested in front of the University Station Post Office in downtown Seattle, Washington. Sixty concerned citizens signed postcards to Postmaster General Megan Brennan saying, "we need more, not fewer qualified postal employees to keep service levels high and avoid long lines at the post office."
Greater Seattle Area Local Executive Vice President David Yao explained how in addition to longer lines and delayed mail, the "phone won't get answered and the level of service the public has gotten used to could decline if these job cuts go through."
In North Carolina, members of the Charlotte Area Local rallied in front of the Charlotte Mecklenburg Government Center.
Local President Anthony Wilson led chants of "Geared Up, Fight Back," and called for restoration of service standards that were degraded on January 5, 2015. "We need first-class mail to come back to being overnight mail. We need to get the service that we give to every citizen in this country back to service we can be proud of," he said, noting that this rally was "the first of many. You will see us again and we will continue to fight." 
"We do not want to see the Postal Service privatized, but every time we turn around we see more and more cuts," APWU Executive Vice President Debby Szeredy said at the rally. "Right now, across the country, they are trying to get rid of jobs. They are reverting and abolishing jobs. When they do this, it's pretty hard for us to give good service to the public."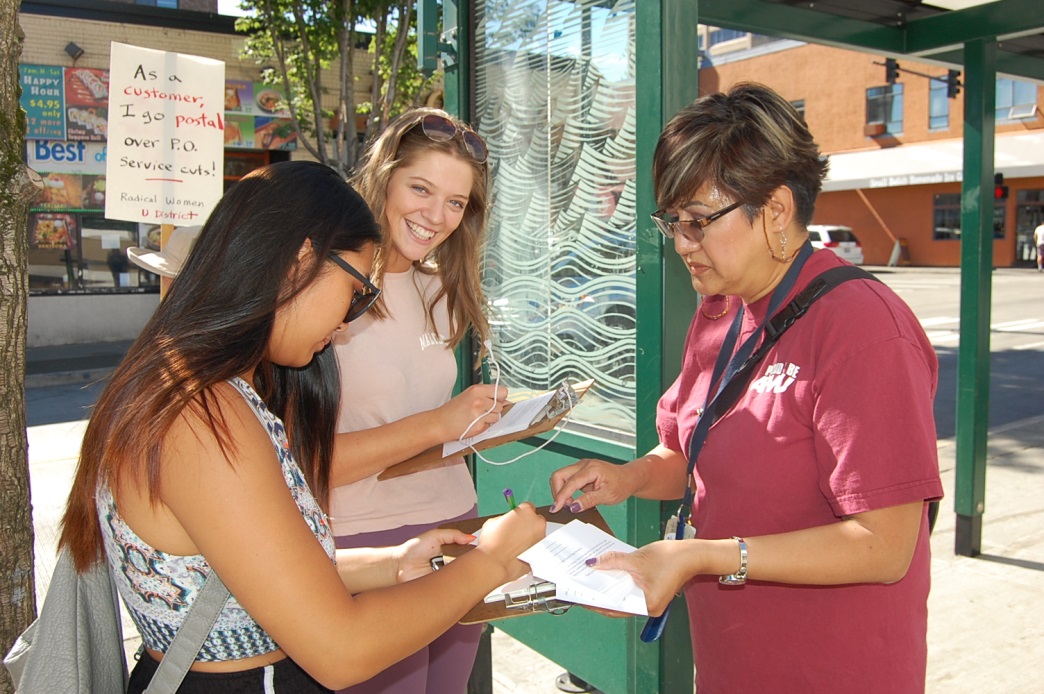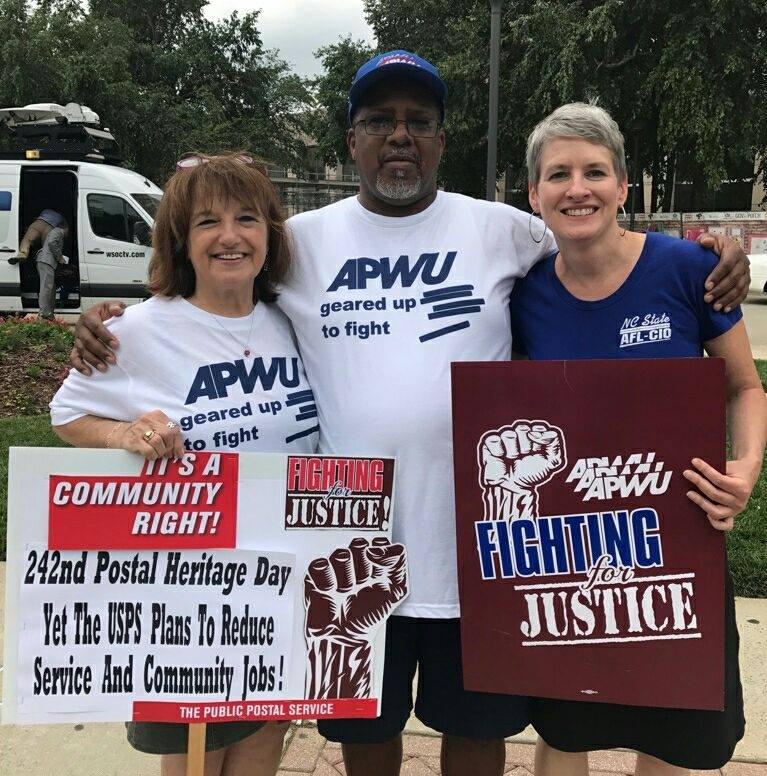 Stay in touch with your union
Subscribe to receive important information from your union.