May Day – International Workers' Day!
On May 1, workers around the world gather together to renew the fight for workers' rights. It is International Workers' Day, also known as May Day, the annual holiday commemorating the universal struggle of all working people.
It is a day for workers around the globe to stand together in solidarity and fight for respect, dignity, rights, and opportunities for working people of all backgrounds.
This year, thousands are expected to participate in demonstrations, strikes, parades and other actions across the globe. In the United States alone there are planned protests from teachers in the Carolinas, immigrant workers in California, and laundromat workers in New York.
The APWU encourages all members to take part in some way on this historic day, and bring attention to workers' issues at home and across the world.
If you take part in an event, please send pictures of you, your family and/or co-workers to communications@apwu.org for a chance to be featured on the APWU website or in future publications. Remember to wear your union gear!
Members Participating in May Day Activities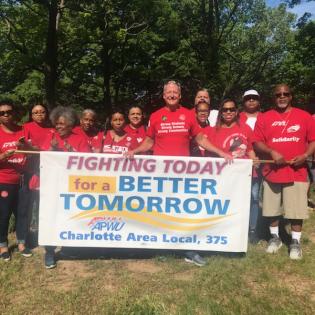 Charlotte Area Local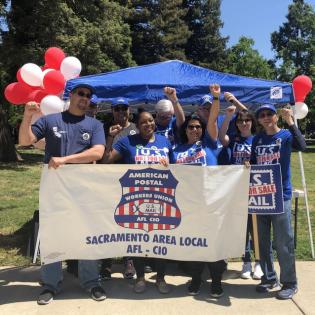 Sacramento, CA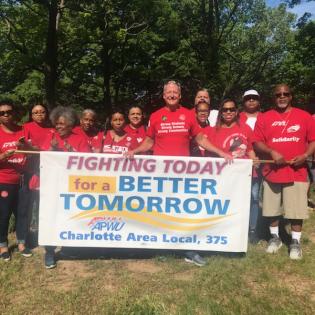 Charlotte Area Local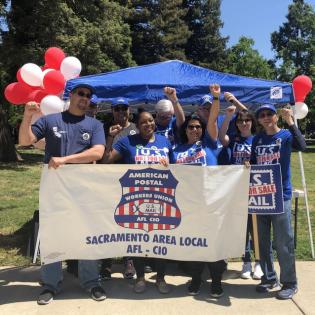 Sacramento, CA
Stay in touch with your union
Subscribe to receive important information from your union.