(This article first appeared in the Sept-Oct 2017 issue of the American Postal Worker magazine)
Protesting Health Care Bill 
Members of the Portland Oregon Area Local attended a rally protesting Republican health care legislation on July 6. At rallies all over the country, people protested against the drastic bill that would leave millions uninsured with the slogan, "Kill the bill, don't kill us." 
---
Younger Members Represent at Steward Contract Training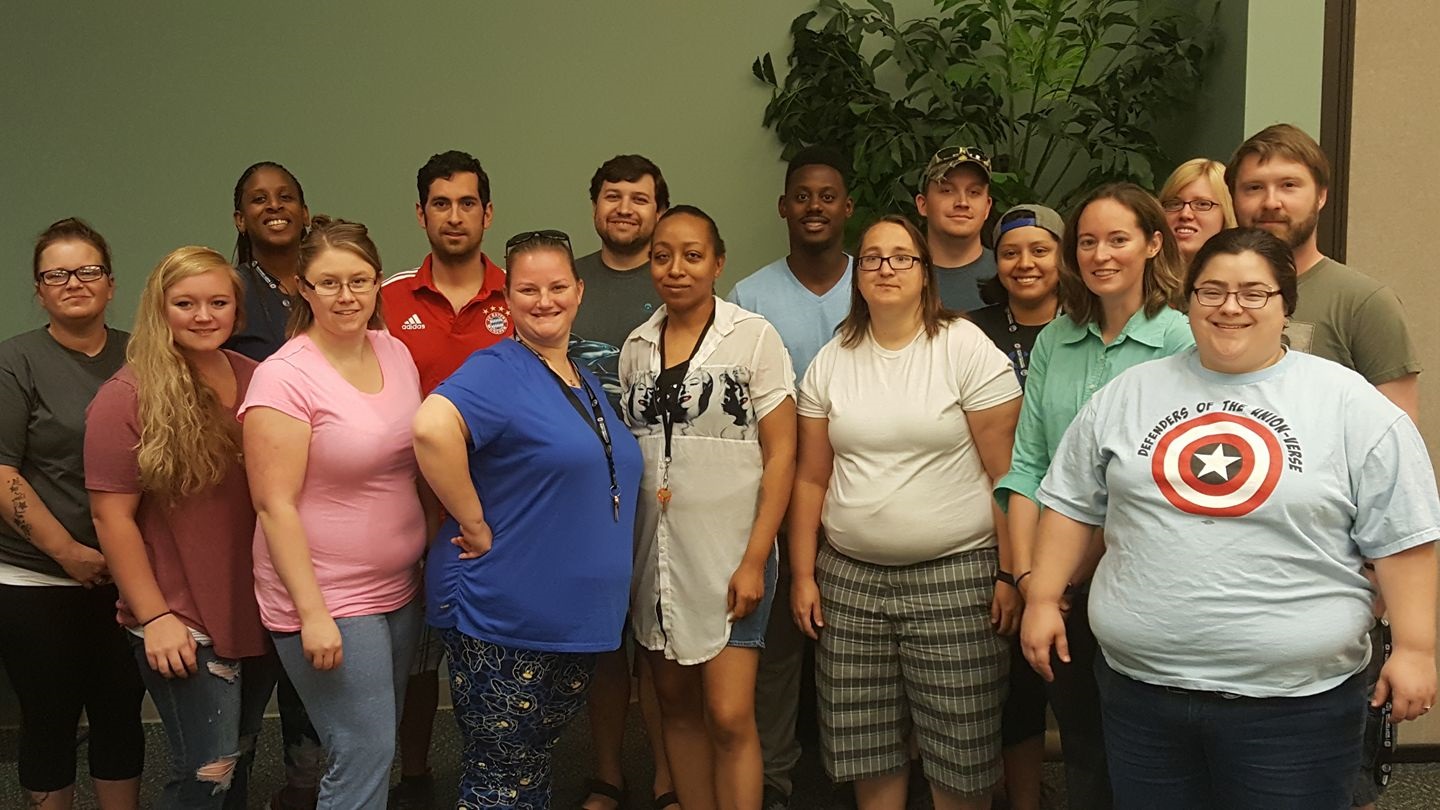 The Great Plains Contract Training Steward Camp was held in mid-July at the University of Nebraska Omaha. 
---
APWU Editors Receive PPA Awards   
Winners proudly display awards at the 2017 APWU National Postal Press Association (PPA) Biennial Conference in Altoona, IA. Awards in 14 categories were presented at this year's conference. The PPA Awards Program was established for the purpose of recognizing editors and newsletter contributors for outstanding work in writing, editing and publishing. 
Seated L-R: Nora Taggart, The Union Mail, New York, NY; Diane North, Florida Postal Worker, Davie, FL (representing Martha Shunn-King); Florence Summergrad, The Union Mail; Phillip Breunig, Tour's End, Gainesville, FL; Cindy Housh, DMI News & Views, Des Moines, Iowa (representing Brian Brommel & Sara Cart); Bonnie Sevre, News & Views, St. Anthony, MN and Louise Balog, The Newsroom, Mentor, OH. Standing L-R: John Miceli, The Hi-Lites, Milwaukee, WI; John Greathouse, The Pacer, Lansing, MI; PPA President Tony Carobine; National President Mark Dimondstein; Mike Bates, DMI News & Views; Bruce Clark, president, Iowa Postal Workers Union; Robert Dyer Jr., Evergreen State Postal Worker, Mountlake Terrace, WA; Sarab Singh, Greater Seattle APWU News, Seattle, WA and Jim Balog, contributing photographer, The Newsroom, Mentor, OH. 
---
Send Us Your Photos!
Many APWU members are active in their local unions, as well as in their communities. Did you hold a union poster while marching in your city's Labor Day parade? Maybe you handed out some flyers at a community barbecue or football game? Let us know what you've been up to!
Please send high-resolution photos to communications@apwu.org to be featured in this publication and on apwu.org.
Stay in touch with your union
Subscribe to receive important information from your union.