Members Get Your Gear
to Get Fired Up & Ready to Go!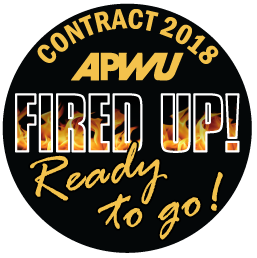 Are you Fired Up and Ready to Go for the 2018 Contract Negotiations? Get your gear to show it! 
Members can now buy t-shirts, stickers, and wristbands from the APWU Store. 
Click here for the APWU Store. 
Stay in touch with your union
Subscribe to receive important information from your union.