New Pay Rates Take Effect Aug. 6; Retroactive Pay Expected Nov. 4
According to information provided by the Postal Service, the new pay rates outlined in the new  union contract will begin on Aug. 6 (Pay Period 17-2016) and will be reflected in paychecks dated Aug. 26, APWU President Mark Dimondstein has announced.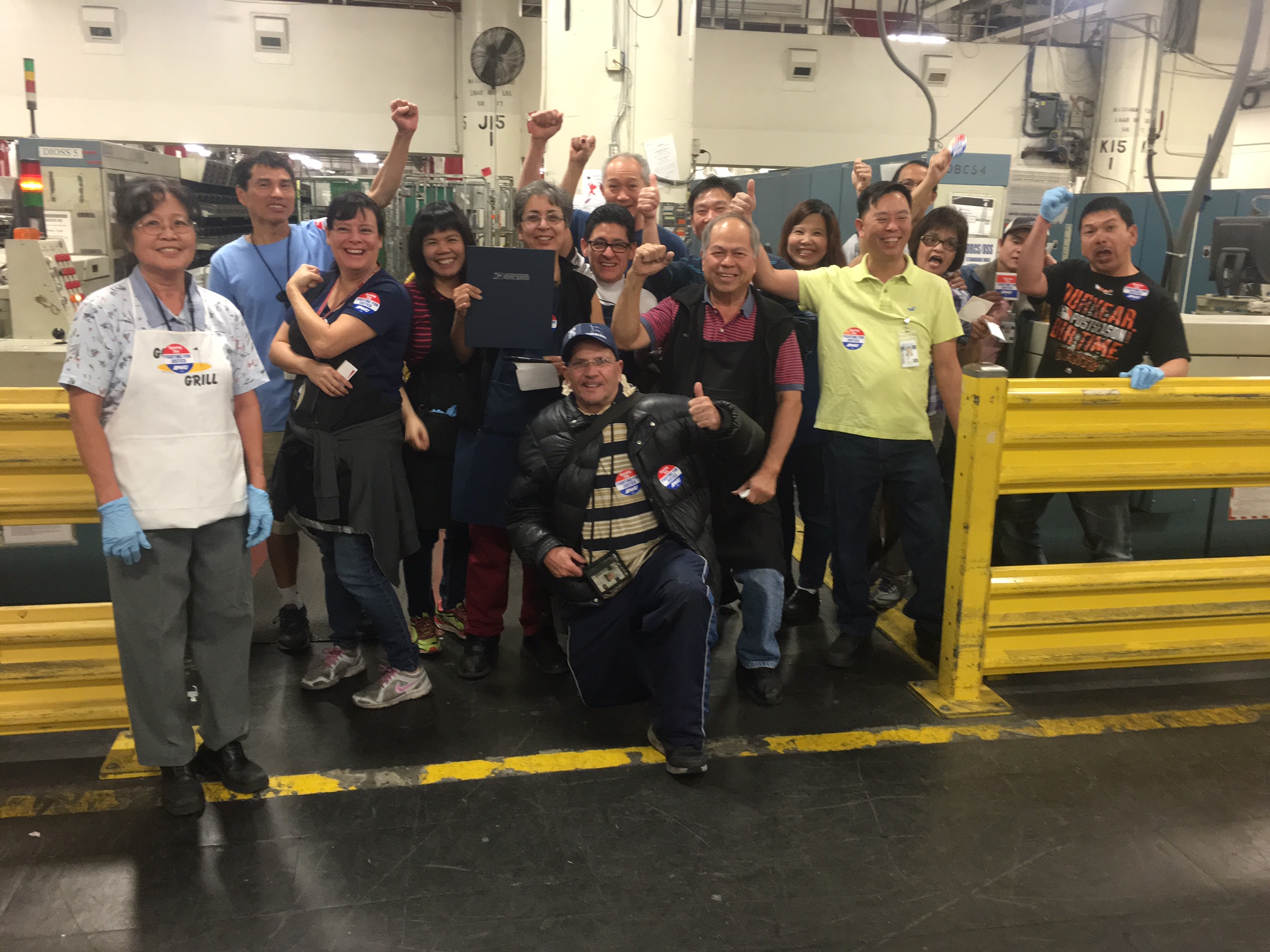 Retroactive pay for the period from Nov. 14, 2015, through Aug. 5, 2016, are expected in Pay Period 22-2016, with an expected pay date of Nov. 4, 2016.
The 2015-2018 Collective Bargaining Agreement is the result of a decision issued by Arbitrator Stephen B. Goldberg on July 8.
"This contract is the result of a two-year battle for Good Service! Good Jobs! Good Contract! by APWU officers and members – at the negotiating table and arbitration hearings as well as on the workroom floor and in our communities," said President Mark Dimondstein.
"We refused to engage in another round of concessionary bargaining. We made significant progress on most of our major goals, and we are stronger as a result of these efforts.
"We improved conditions for career and non-career employees – including Full-Time Regulars, Part-Time Flexibles and Postal Support Employees. We gained wage increases in each year of our new 40-month union contract. We protected full cost-of-living-allowances for all career employees. We defended, and even enhanced, our no lay-off protection for all career employees. We gained new job security provisions, including new limits on sub-contracting of retail work and Motor Vehicle Craft duties. We gained a moratorium and on further plant consolidations and closings.  We have better defined full-time work, created an all-career workforce in two of our crafts, strengthened career conversion opportunities for PSEs, and protected the 50-mile limit on excessing.
"And we successfully resisted almost all of management's concessionary demands – proposals for another new tier of lower-paid career employees, an increase in the non-career PSE workforce, elimination of cost-of-living adjustments and weakening of our no lay-off protection.
"These are major accomplishments. I applaud the role every APWU member played by proudly belonging to the APWU. Many APWU members played a direct part and I salute them all – the officers who participated in negotiations and arbitration; the witnesses, including many rank-and-file union members, who testified; the local and state leaders who helped keep members informed and mobilized, and the members who showed solidarity by wearing union buttons, stickers and T-shirts. Many shared our message with their friends, families and neighbors, and we received great support from our allies in the labor movement and beyond," Dimondstein said.
Contract Available Online
The new APWU-USPS contract can now be viewed online, and a printed copy will be mailed to APWU members in approximately six weeks.
"I am pleased that the APWU is able to make this electronic version of the full union contract available to you so soon after the Interest Arbitration Award," said President Mark Dimondstein. "Please use it well as an important weapon in the fight for workplace justice – for the more members know and enforce their rights, the stronger we will all be."
You can read highlights of the new contract at apwu.org and in the July-August issue of The American Postal Worker, President Dimondstein's special contract video can also be viewed online.
Stay in touch with your union
Subscribe to receive important information from your union.