New Yorkers Petition for Postal Banking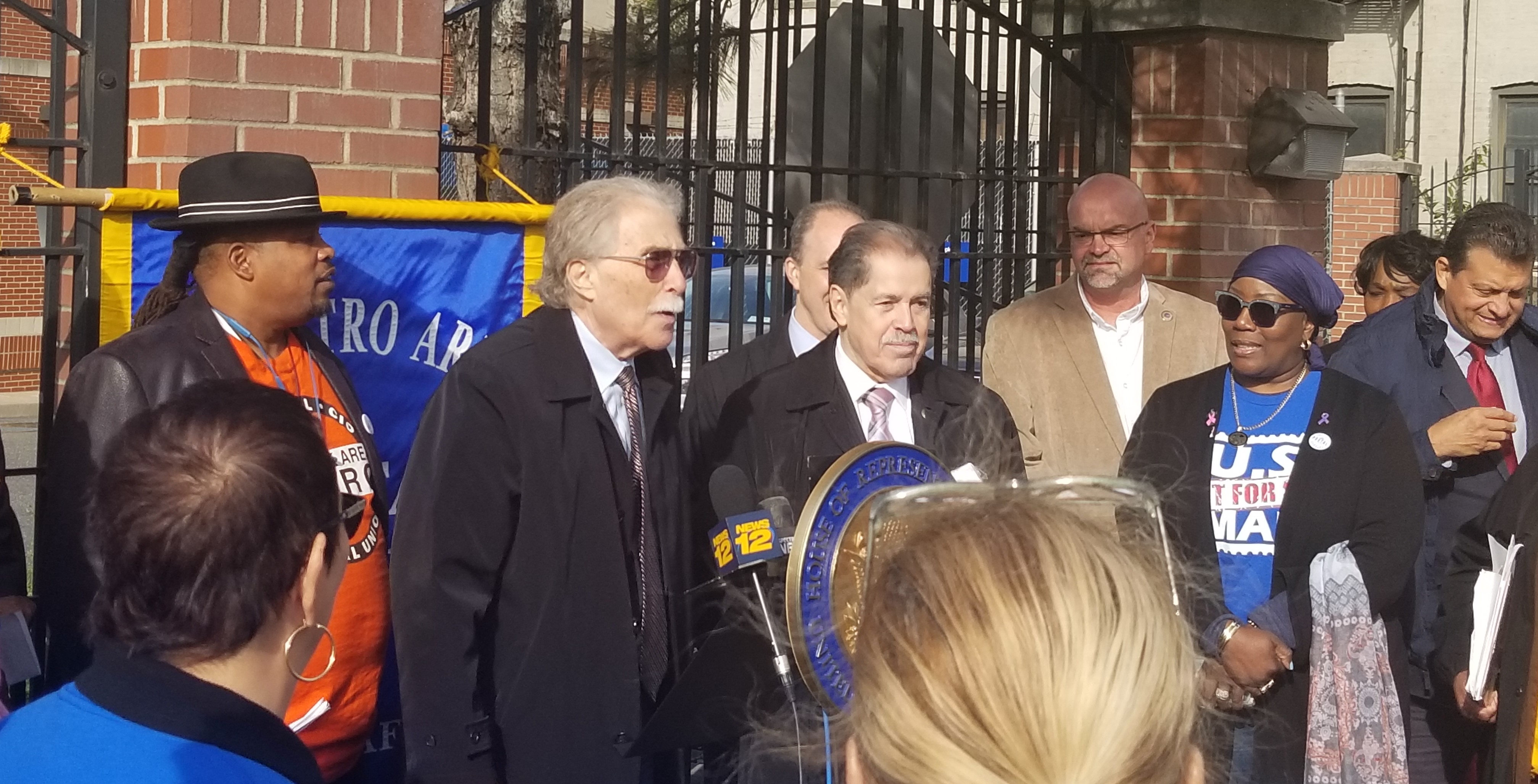 On October 16, APWU members and retirees, our sister postal unions, community leaders and allies filled the Hunts Point Post Office in the Bronx, NY to deliver a petition of more than 5,300 signatures to Bronx Postmaster Scott Farrar, calling for expanded financial services at the Bronx post office and nationwide.
"Postal Banking brings a service to the people that's not only important to the community of the Bronx," said Jonathan Smith, New York Metro Postal Union President, "but it's important to this nation".
An astounding 52.3 percent of Bronx households are underserved by traditional Wall Street banks. These residents either have no bank account or have an account and use "alternative" financial services including paycheck cashing and pawn shops.
"Residents of the Bronx need affordable banking services – and the women and men of the U.S. Postal Service are ready to deliver," President Smith continued, "Consumers without access to banking services are paying thousands of dollars a year to alternative financial institutions. The U.S. Postal Service has the legal authority, and the capacity, to provide a range of financial services at a much more affordable cost."
"This is a better, more secure, more respectful place to go to," said Congressman José E. Serrano (D-NY). Rep. Serrano and Rep. Joe Crowley (D-NY)  who both represent the Bronx, participated in the event. Serrano and Crowley delivered a letter to support the Campaign for Postal Banking. All four Congressional representatives of the Bronx signed the letter, including Rep. Adriano Espaillat (D-NY-13) and Rep. Eliot Engel (D-NY-17).
The Campaign for Postal Banking invited Postmaster Farrar to accept the petitions. He declined to attend the event. Rep. Serrano agreed to deliver the petitions and the letter of Congressional support to Postmaster Megan Brennan.
Click here to sign the petition! 
Stay in touch with your union
Subscribe to receive important information from your union.