Northeast Region Prepares for Battles Ahead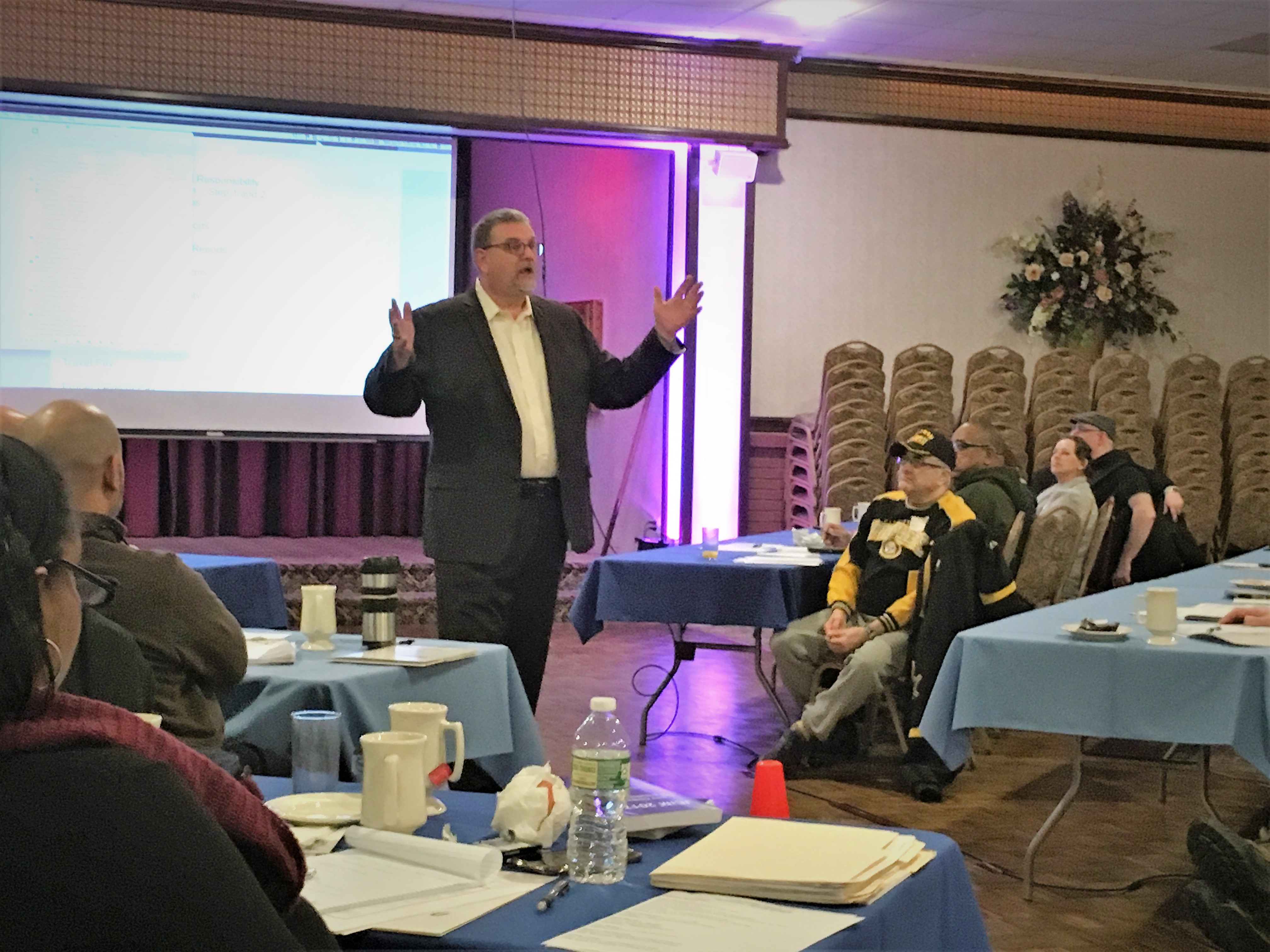 On Jan. 31, Northeast Regional Coordinator John H. Dirzius and Greater Connecticut Area Local President Robert "Bob" Johnson provided training on a number of important workplace topics.
With the current collective bargaining agreement expiring in September and the upcoming contract campaign officially kicking off, Contract Action Teams (CATs) were a key issue.
Another crucial part of the training included vital tools in the fight against the Postal Service's reductions in service and jobs. Specifically, it included Article 12 Principles of Seniority, Posting and Reassignments, Max Duty Assignment Tool (MDAT), and Article 1.6 Performance of Bargaining Unit Work. Training for stewards and officers was also included.
"Only with the proper tools, the knowledge of our contract, and the involvement of our members will we be successful," Dirzius explained. "That's what our training was all about."
Locals in attendance were:
Greater Connecticut Area Local
Hartford Local
Stamford Connecticut Area Local
West Connecticut Area Local
Connecticut Postal Workers Union
Massachusetts Postal Workers Union
New Hampshire Postal Workers Union
Rhode Island Postal Workers Union
American Postal Workers Union of Vermont
Boston Metro Area Local
Manchester Area Local (NH)
White River Junction Area Local
Montpelier Local

Stay in touch with your union
Subscribe to receive important information from your union.