(This article first appeared in the September/October 2019 issue of the American Postal Worker magazine) 
Notice I didn't say "organizing" trail although in this instance it is one and the same. I am just back from a trip to the Beaver State during which I took the highways and byways to talk union to postal workers.
The statewide blitz was both exhausting and exciting. I would like to see all the states conduct one – including the states with vast territory. After inviting all the locals in the state to participate, possible "hot spots" to target were mapped out with the thought of stopping to visit as many post offices on the way as possible.
A three-day training was conducted at the beginning of the tour. The focus of the training was giving local leaders the tools and confidence to not only bring new members into our family, but how to have motivating conversations with our existing members about getting more involved in all aspects of their locals.
Afterward, tiny offices, medium sized offices and large installations were all visited. Some of these offices had not seen a union representative in years. That is sad and too common. Even without normal union contact, most postal workers were positive and friendly.
It Can't All Be Candy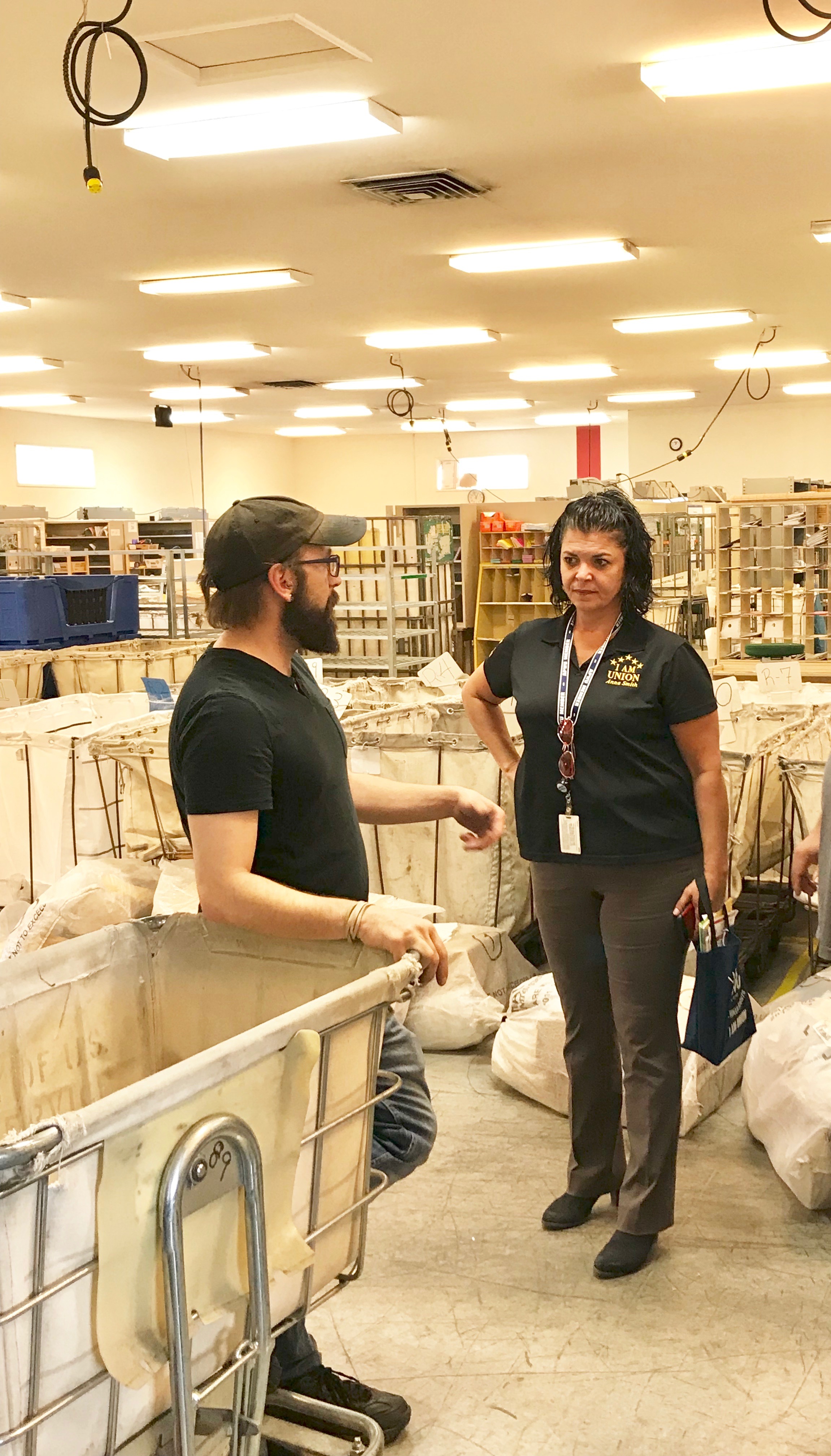 There were instances employees complained about their treatment or about workroom floor issues. And guess what. That is where having union officers that could get on those issue right there and then came in handy. Those employees got to see the union in action, on the spot. It was great.
No one was pressured to join, only spoken to about the benefits of the union and what the APWU does. During this trip the APWU gained some brothers and sisters! We became family.
I want this program to also be about keeping in contact with these rarely touched members and letting them know it wasn't just a one-day visit. I am currently brainstorming different ways we can achieve that at the National level.
Organizing is About People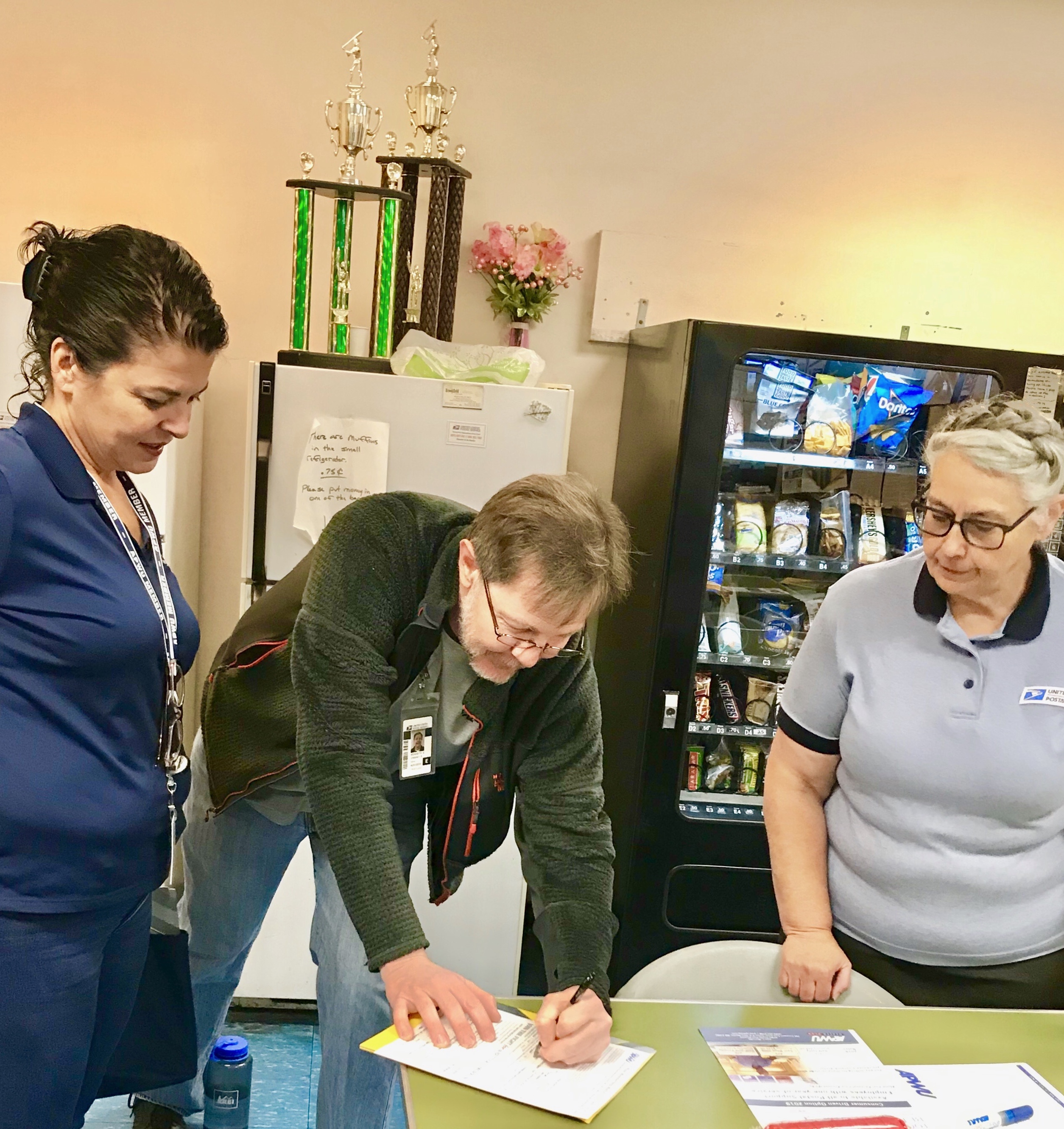 Organizing isn't just about signing someone up for the dues. Organizing is about people! Just think about the words "to organize" and you will see the people element. You organize your home (well most of us do) to make you and your family's homelife better. You organize your workplace to make you and your coworkers shift better. You organize your time to try to fit in what must be done. You organize your life to advance and prosper.
As we all know, getting organized takes effort and is a constant struggle. But we do it!
So it is when we organize for the union. We organize to band together and stand up to the boss. We organize to negotiate better working conditions. We organize to lend support to one another. We organize to survive! The bottom line is we organize for each other!
Stay in touch with your union
Subscribe to receive important information from your union.