Payday Lenders Trapping Senior Citizens
(This article first appeared in the Sept-Oct 2017 issue of the American Postal Worker magazine)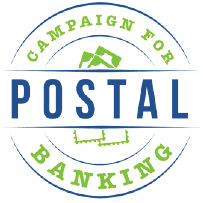 Although the payday lending industry slowed in California in 2016, it increased dramatically among senior citizens. For the first time, seniors took out more short term loans than any other age group, according to a study California's Department of Business Oversight released in July.
Overall, both the total number of payday loans and the dollar volume of payday loans declined in 2016. However, the number of loans taken out by seniors nearly tripled in 2016, totaling 2.7 million.
Payday loans are still trapping millions into cycles of debt. The industry depends on it – repeat customers account for 83 percent of the total number of payday loans.
The Wrong Choice Act
Seven years ago this past July, the Dodd-Frank Act was signed into law, setting in motion measures to protect consumers and make the financial system more stable. Unfortunately, some lawmakers want to undo these reforms.
The misleadingly named "Financial CHOICE Act" not only guts many of the commonsense reforms adopted after the Great Recession to prevent another financial crisis and protect consumers from predatory loans, it eliminates investor protections that have existed since the Great Depression. It would eviscerate the Consumer Financial Protection Bureau (CFPB), the agency which guards consumers against deceptive and predatory financial products.
At press time, the bill had passed the House and had been referred to the Senate. It will likely face a challenge in the Senate, but key sections of it may still be passed. Urge your Senators to reject this bill.
The Take on Wall Street Campaign, which includes a call for postal banking, not only defends Dodd-Frank, but also advocates for building a financial system that works for working people, not just the wealthy and the well-connected.
The Unbanking of America
In 2015, 26.9 percent of U.S. households were either unbanked or underbanked – meaning they have a bank account but also use alternative financial services. In The Unbanking of America, author Lisa Servon takes an in-depth look at why millions of Americans do not use traditional banks.
An increasing number of Americans are living paycheck to paycheck, and 47 percent of Americans cannot come up with $400 for an emergency, according to the Federal Reserve.
As the economic situation for workers has worsened, banking also has changed dramatically. The number of small banks declined by 85 percent between 1985 and 2013. Bank practices have altered as well. Banks that historically made money by lending money now gener- ate profit from charging fees. Average ATM fees more than doubled between 2001 and 2014, and the average overdraft charge increased from $21.57 in 1998 to $31.26 in 2012.
Servon concludes that people use non-banks because they cannot afford to wait for a check to clear or get hit with unexpected overdraft fees. For many consumers, alternative financial services can be a more rational choice than banks or, in other words, the lesser of two evils.
The most compelling need is, of course, to reverse declining wages and income inequality. However, given the poor choices currently available, Servon explores ideas, including postal banking, which she calls "a compelling idea" that "should be considered and, if it makes sense, backed by the government, simply because it's the right thing to do." 
Stay in touch with your union
Subscribe to receive important information from your union.