San Jose Celebrates Opening Day of Contract Arbitration with Gusto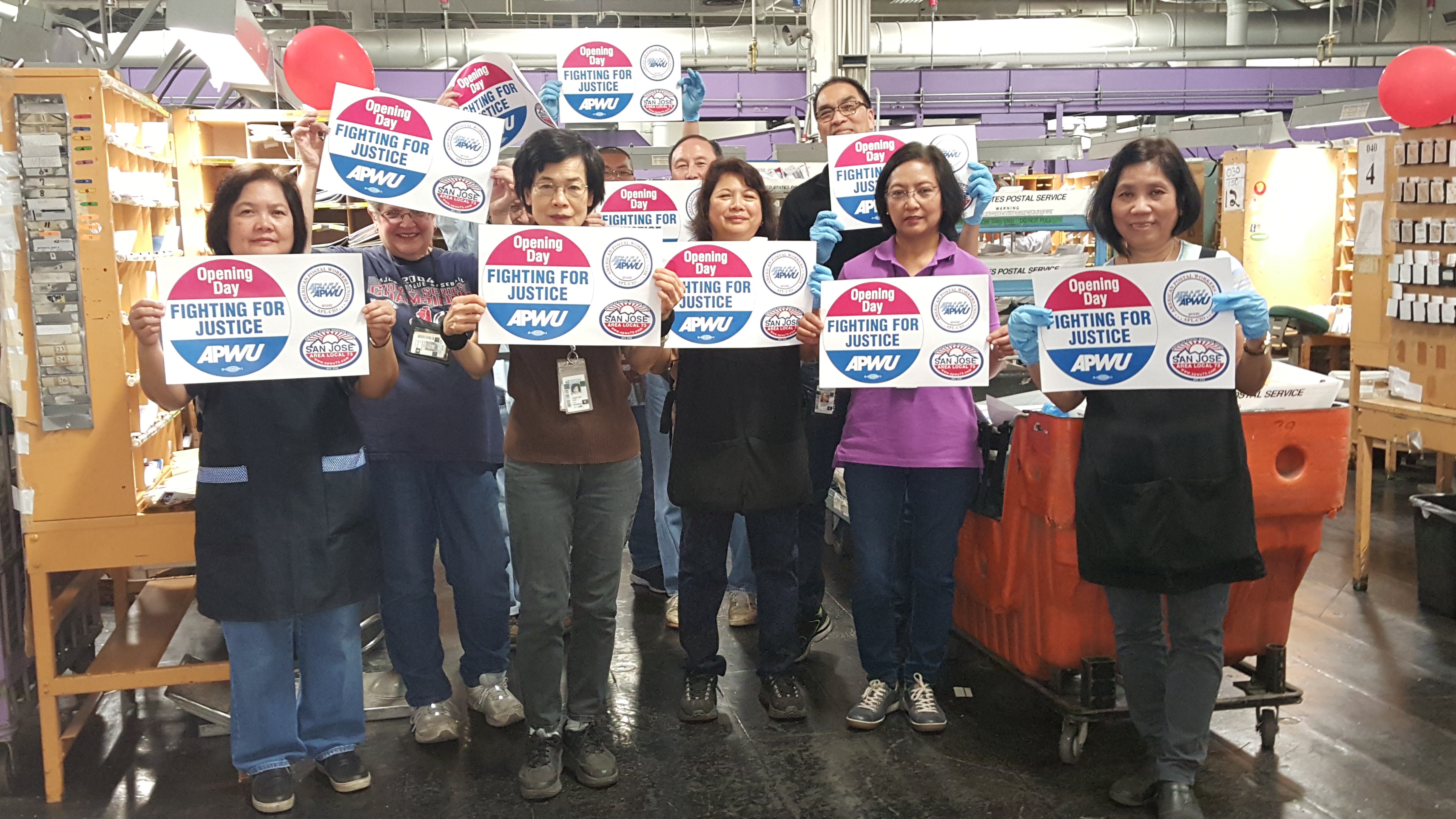 The San Jose Area Local's National Contract Action Team (CAT) celebrated the Opening Day of contract arbitration with an outpouring of solidarity. Members in units throughout the local wore their "Opening Day – Fighting for Justice" stickers proudly.
To encourage participation, the local held a photo contest: In the days leading up to Feb. 17, at the end of every tour, APWU members gathered at each station for a group photo. Members wore union gear – T-shirts, armbands, buttons or stickers.
"The goal was to have the group grow in numbers each day," explained Caroline Federico, CAT Team coordinator.
The group with the largest number of participants in their photo will win. The prize? A trophy and the spirit of camaraderie!
Click here for more Opening Day photos.
Stay in touch with your union
Subscribe to receive important information from your union.