Secretary-Treasurer Powell Receives Labor & Social Justice Leadership Award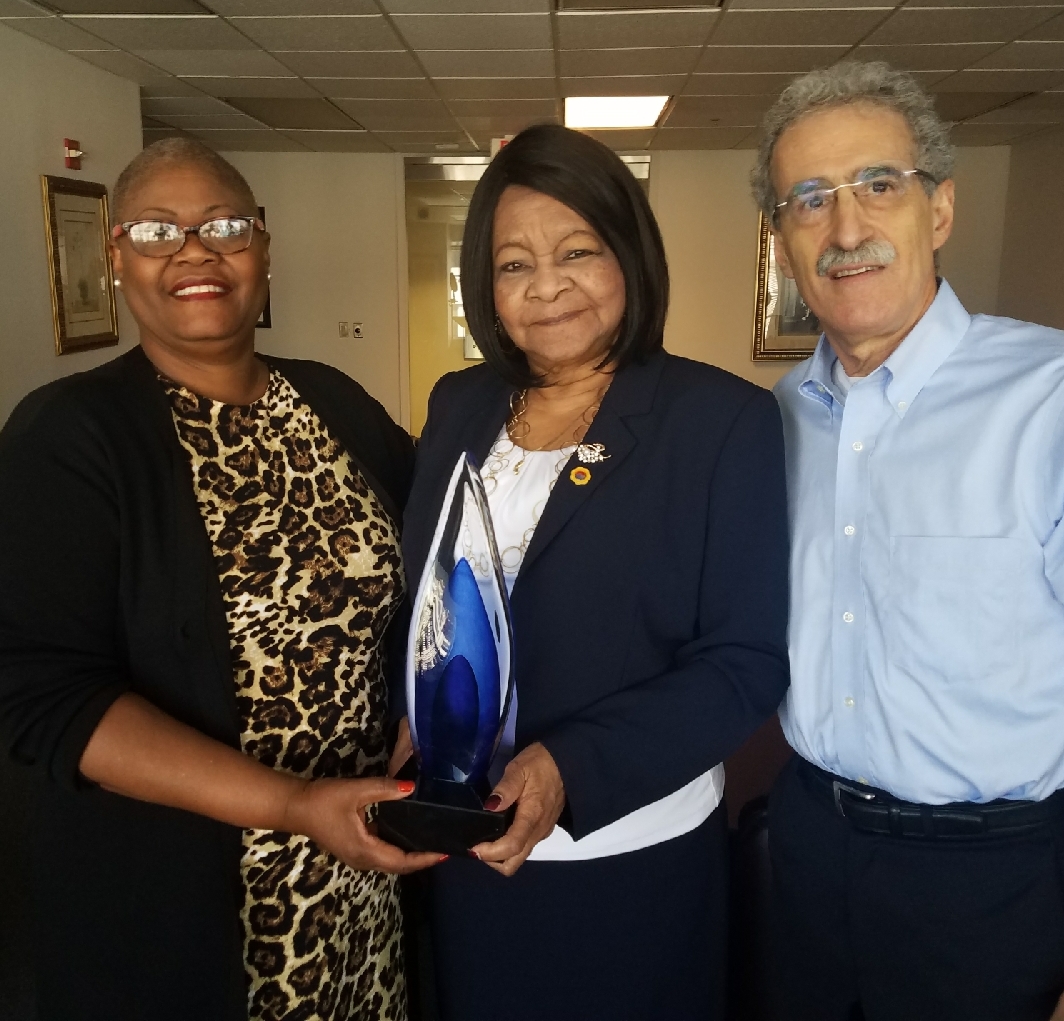 On Oct. 4, APWU Secretary-Treasurer Elizabeth "Liz" Powell was honored by the National Coalition on Black Civic Participation (NCBCP) with the Labor & Social Justice Leadership Award at their 20th Annual Spirit of Democracy Celebration. The award honors individuals who dedicate their lives and careers to the struggle for social and economic justice and human and civil rights.
As the first female executive officer in APWU history, Powell was recognized for her consistent support, education and guidance in increasing representation of workers in communities in state and local unions.
For over forty years, NCBCP, a non-profit, non-partisan advocacy organization, has fought to "create an enlightened community by building institutional capacity at both the national and local levels to provide and develop African American leadership. By educating, organizing and mobilizing citizens in our communities, the Coalition seeks to encourage full participation in a barrier-free democracy."
For more information visit ncbcp.org.
Stay in touch with your union
Subscribe to receive important information from your union.