Tell the Postmaster General
Provide ATMs in Post Offices
(This article first appeared in the July-August 2017 issue of The American Postal Worker magazine)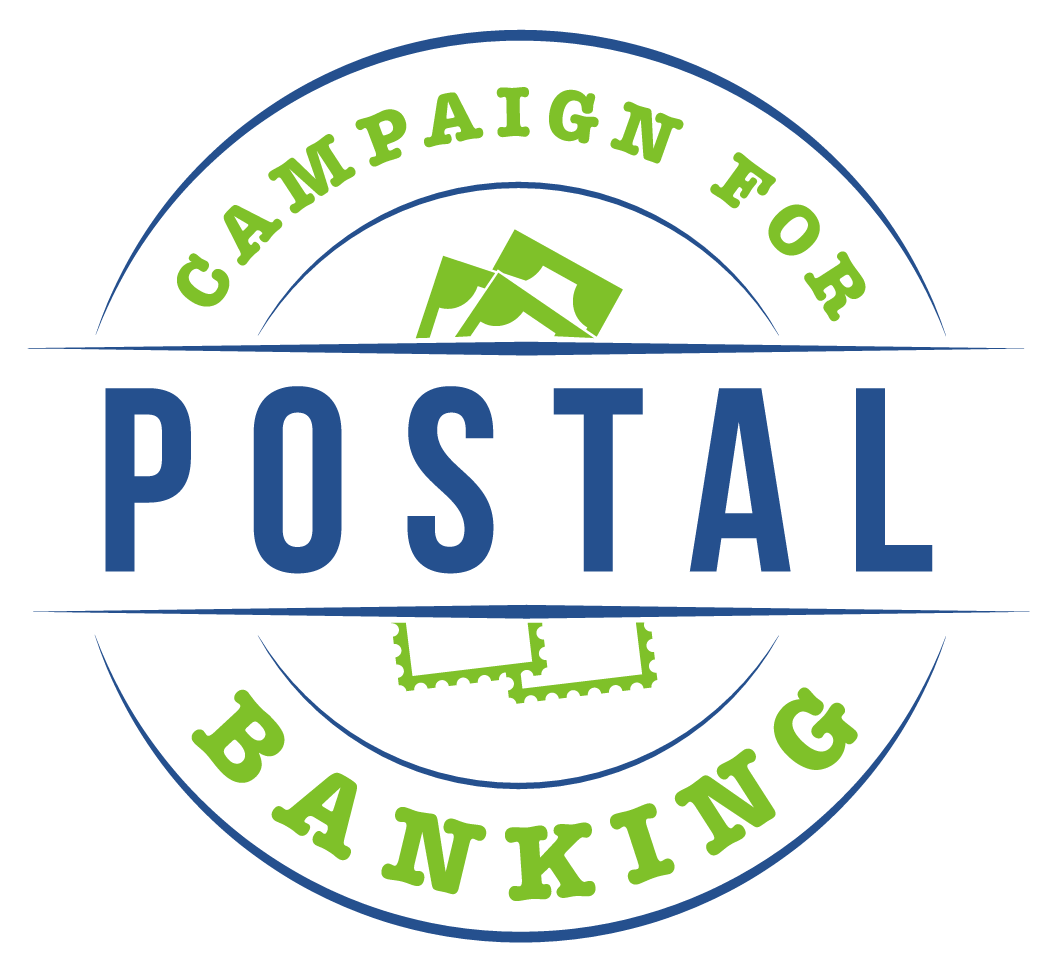 Every day, people receiving public assistance pay a portion of their benefits in fees to access their own money. It could be Social Security Disability Insurance, Supplemental Security Income, Veterans Affairs benefits, refugee benefits, or one of many state and local programs.
These same people are often "underbanked" and get hit again with additional fees to pay bills, cash checks and obtain money orders. Millions of dollars that could be spent on food, transportation and utility bills instead go to bank fees.
The U.S. Postal Service could make a big difference for these families. In its most recent study on the road to postal banking, the USPS Office of Inspector General outlined the ability of the Postal Service to install their own ATMs in post offices and to use them to provide a surcharge-free network for accessing money stored on public assistance benefit cards.
Killer Fees
In a 2014 report, the California Reinvestment Coalition (CRC) estimated that ATM fees cost California $19 million each year. Approximately 450,000 families with children in California receive public assistance through the CalWORKs program, with the average family receiving $510 per month.  
The CRC, which strives to build an inclusive and fair economy by ensuring banks and other corporations invest and conduct business in California communities in a just and equitable manner, reported that, "having to pay fees for basic and necessary financial services erodes both our government's investment and the families' ability to thrive." Every dollar is needed.
To the CRC, it doesn't make sense for public dollars - intended to help struggling families - to instead go to financial institutions. The CRC is working with the state government and financial institutions to find a way for CalWORKs recipients to access a reliable network of "fee-avoidant" or low fee and no-fee financial services, so families can save every dollar.
USPS Can Do It
The USPS already has an agreement which allows them to partner with other federal agencies. This would allow them to offer access to benefits without a surcharge. Legislation currently being considered by the U.S. House of Representatives would expand that to cover state and local agencies. This change would facilitate offering millions of families the choice to access their money without losing out to fees.
Postal Service surcharge-free ATMs will draw customers who will likely use other services such as check cashing, bill payment, money orders and international money transfers. Providing these services at post offices would allow families access to affordable financial services, while strengthening the Postal Service.
The Campaign for Postal Banking calls on Postmaster General Brennan to provide these services now.
Stay in touch with your union
Subscribe to receive important information from your union.