Tribute Month for Seniors
(This article appeared in the May/June 2009 issue of The American Postal Worker magazine.)
Judy Beard, Director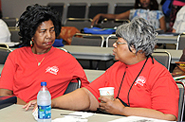 May is Older Americans Month. Every president since John Kennedy has issued an annual proclamation asking the nation to pay tribute to its seniors.
During May, the APWU is extending special appreciation to our retirees. First and foremost, we thank you for having performed your job well while you were working — for the both the Postal Service and your union. It's because you appreciate the strength there is in unity that you joined the union and helped to make the workplace better.
The reason the APWU has stayed strong is in part because of your union membership over the years. It's why postal employees who are still on the job today earn a decent wage, receive pay for overtime work and for holidays, accrue sick leave and vacation days, receive Cost-of- Living Adjustments, and can look forward to a solid retirement annuity.
We recognize that you, like most retirees, take the time to share your life experiences and wisdom with family and friends. Retirees often volunteer their services in their communities, whether in hospitals, senior citizen centers, local and state unions, places of worship or just around the home neighborhood. You often interact with young people, serving as role models, providing encouragement and guidance, and giving love and support.
We thank you for the positive things you continue to do will make for better tomorrows for all the lives that you have touched.
APWU Retirees, Role Models
Pictured here are a few of the winners of the APWU Retirees Department's Photo Contest.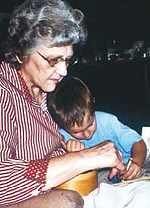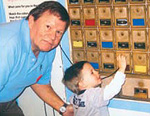 Stay in touch with your union
Subscribe to receive important information from your union.