Two Million Signatures Delivered to Congress -
Dozens of APWU Locals Join in Day of Action to #SavethePostOffice
On June 23, over two million petition signatures demanding urgent postal funding were delivered to Congress. APWU members and postal supporters joined in a National Day of Action to Save the Post Office with car caravans, rallies, coordinated mailbox letter drops, and letter-writing events.
Due to a drop in revenue caused by the COVID-19 pandemic, the Postal Service will run out of cash without financial assistance from Congress. The House of Representatives passed a $25 billion emergency appropriation for the Postal Service in the HEROES Act on May 15, and the Senate is currently discussing additional stimulus legislation. Should the Postal Service run out of cash millions could go without delivery of life-saving prescription medication, Social Security checks, absentee ballots, and other vital services.
As the petition signatures were delivered in Washington, DC, APWU members brought the demand for postal funding to dozens of other cities, including New York City; Philadelphia; Detroit; Houston; San Antonio; Cleveland; Denver; Oklahoma City; Minneapolis; St. Paul, MN; Kalamazoo, MI; Portland, OR; Clarksburg, WV; Merrillville, IN; Miami, FL; Sacramento, CA; Des Moines, IA; Roseville, CA; Saint Charles, MO; Portland, ME; Raleigh, NC; Ann Arbor, MI; Ypsilanti, MI and Toledo, OH.
Dozens of Successful Events
The events were successful in gaining media attention from local newspapers and news channels, and sent the message about the urgent need for postal funding from dense urban cities to rural communities.
Philadelphia PA Area Local President Nick Casselli highlighted the White House's hypocrisy in declaring postal workers essential while refusing to properly fund the Postal Service in any stimulus legislation. "We're disrespected by [President] Trump and the government," President Casselli told WHYY, the city's public radio station. "We have to write our Senators. We've got to write to our governors and congressmen."
San Francisco Local President Cindy Datangel emphasized the need to fight back against the White House's use of the crisis to further its privatization agenda. "There's been a long fight in terms of forces that want to privatize the Postal Service, which would really be a big blow to the community that we serve," Datangel told San Francisco Public Press. "We serve so many people – the poor, the elderly, disabled – so we really need to keep the Postal Service as a service instead of a profit-geared business."
If you joined in the National Day of Action, send your pictures to communications@apwu.org. You can view photos from events around the country at APWU's Flickr page.
MoveOn Joins APWU for Live Event during National Day of Action 
As locals rallied around the country, APWU National and MoveOn held a virtual live event with President Dimondstein and MoveOn Executive Director Rahna Epting, hosted by Social Security Works PAC President, TV personality and famed "Sha Na Na" musician Jon "Bowzer" Bauman.
The discussion centered on the need for an emergency appropriation from Congress in order to offset the revenue losses caused by the COVID-19 crisis, as well as the importance of the Postal Service to all communities – especially rural.
"Postal workers are very proud of our mission, and even in difficult and dangerous times have been out serving the  people. Postal workers have been heroes," said President Dimondstein. "It hasn't been easy, but we've been there and we want to make sure that we continue to be there for generations."
"Inaction is not an option – that part is clear. This is about COVID relief," Epting said. "USPS does not normally need us to help them – this is a unique situation, a historic crisis that needs a historic response."
"The Postal Service must go – and we want it to go – to every address, no matter who we are or where we live, for the same, uniform price," President Dimondstein said.
The event also featured video statements of support from postal allies and labor leaders, including AFL-CIO President Richard Trumka, National Postal Mail Handlers Union President Paul Hogrogian, National Association of Letter Carriers President Fredric Rolando, AFSCME President Lee Saunders, , Alliance for Retired Americans Executive Director Rich Fiesta, and Jobs With Justice Executive Director Erica Smiley.
There were so many messages of support that not all of them were able to make it into the hour-long program. Additional messages, from NAACP Washington Bureau Director Hilary Shelton, AFT President Randi Weingarten, National Coalition on Black Civic Participation Melanie Campbell, Public Citizen President Robert Weissman and staff from Take on Wall Street are included in the video below.
In his remarks, President Trumka highlighted the White House's use of the pandemic to further their goal of privatizing the Postal Service, and committed the labor movement to preventing them from accomplishing their goal.
"This President is pushing his own privatization agenda. We are not going to sit idly by," Trumka said. "We cannot forget the connection between the Postal Service and our right as citizens – the right to vote and the right to be counted. Any threat to the Postal Service is a threat to democracy. The Postal Service is a lifeblood of our community and the labor movement will never let it be privatized."
The APWU Live event is available to view below, as well as APWU's YouTube page.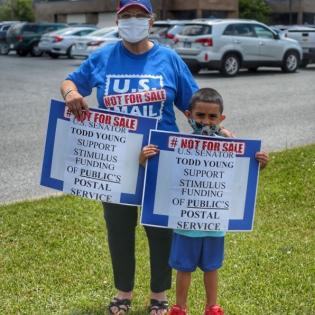 Gary (IN) Area Local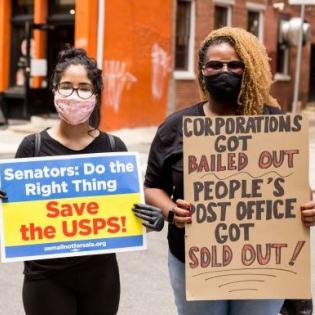 Philadelphia Area Local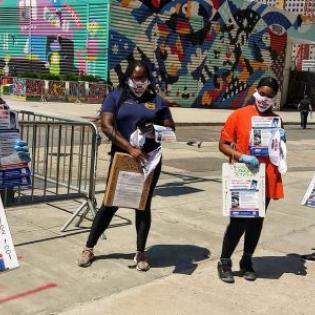 New York Metro Area Postal Union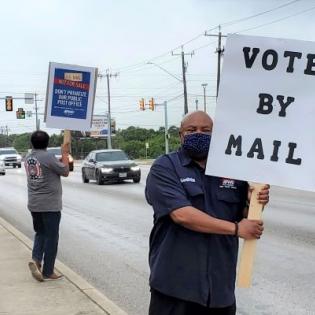 San Antonio Alamo Area Local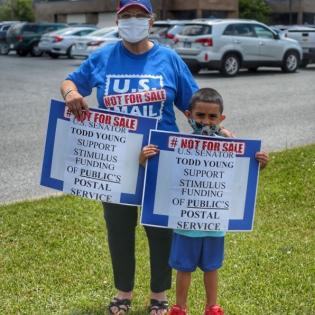 Gary (IN) Area Local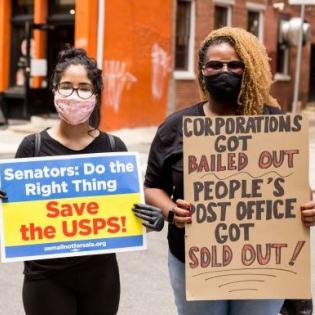 Philadelphia Area Local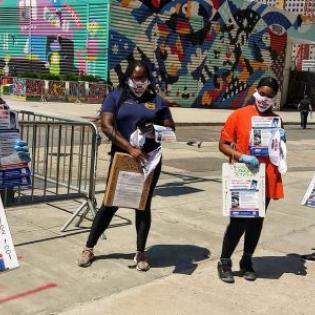 New York Metro Area Postal Union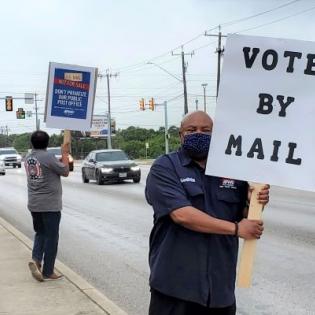 San Antonio Alamo Area Local
Stay in touch with your union
Subscribe to receive important information from your union.