Union, Management Agree to Extend 50-Mile Limit on Excessing
The APWU and USPS agreed to extend the 50-mile limit on excessing in a Memorandum of Understanding (MOU) dated Sept. 28, signed by APWU President Mark Dimondstein and the USPS Vice President for Labor Relations. The original MOU, Minimizing Excessing, which was slated to expire with the 2010 contract, is extended until May 20, 2018, or for the term of the next Collective Bargaining Agreement, whichever is later.
"Excessing beyond 50 miles is devastating to our members and their families," said APWU President Mark Dimondstein. "In the past, union members were frequently reassigned to facilities hundreds of miles from their homes. This MOU will prevent that. I consider it a significant accomplishment for APWU members in every craft."
Two other related agreements resulted in the extension of the 50-mile limit.
A Step 4 settlement addresses instances where no residual vacancies are available for veterans' preference-eligible employees in the Maintenance Craft, who cannot be excessed to a lower-level vacancy. In those circumstances, employees will have the option to waive the 50-mile limit or accept a lower-level vacancy while retaining their higher-level pay. 
Maintenance Craft Director Steve Raymer said, "The agreements resulted in the entire APWU obtaining an important protection for our members – one we thought had been lost. Given our experience prior to 2010, we couldn't pass up the opportunity to include the entire Maintenance Craft in the 50-mile limit.
"Our settlement provides a complete choice for our Veteran Preference Eligibles, including retaining the rights they have earned in service to our country. Additionally, they also have the protections negotiated in our Collective Bargaining Agreement. Whichever is the best arrangement for them individually is theirs to choose." 
Holiday Exceptions, Including Retirees
The union and management also agreed to an exception to the limit on the number of non-career employees in retail assignments for three pay periods during the holiday season (Reporting Periods 3 and 4). 
The Peak Season Exception Period MOU also says the parties will establish procedures for the temporary re-employment of retirees to provide supplemental support during the high-volume seasons in retail and mail processing.
The Holiday Clerk Assistants will be paid at the hourly rate for Level 6 Postal Support Employees (PSEs).  The USPS must make every effort to ensure that Clerk Craft PTFs and PSEs are utilized at the straight-time rate prior to assigning such work to new assistants. The memo also protects employees on the Overtime Desired List.
For more information, visit www.apwu.org.
---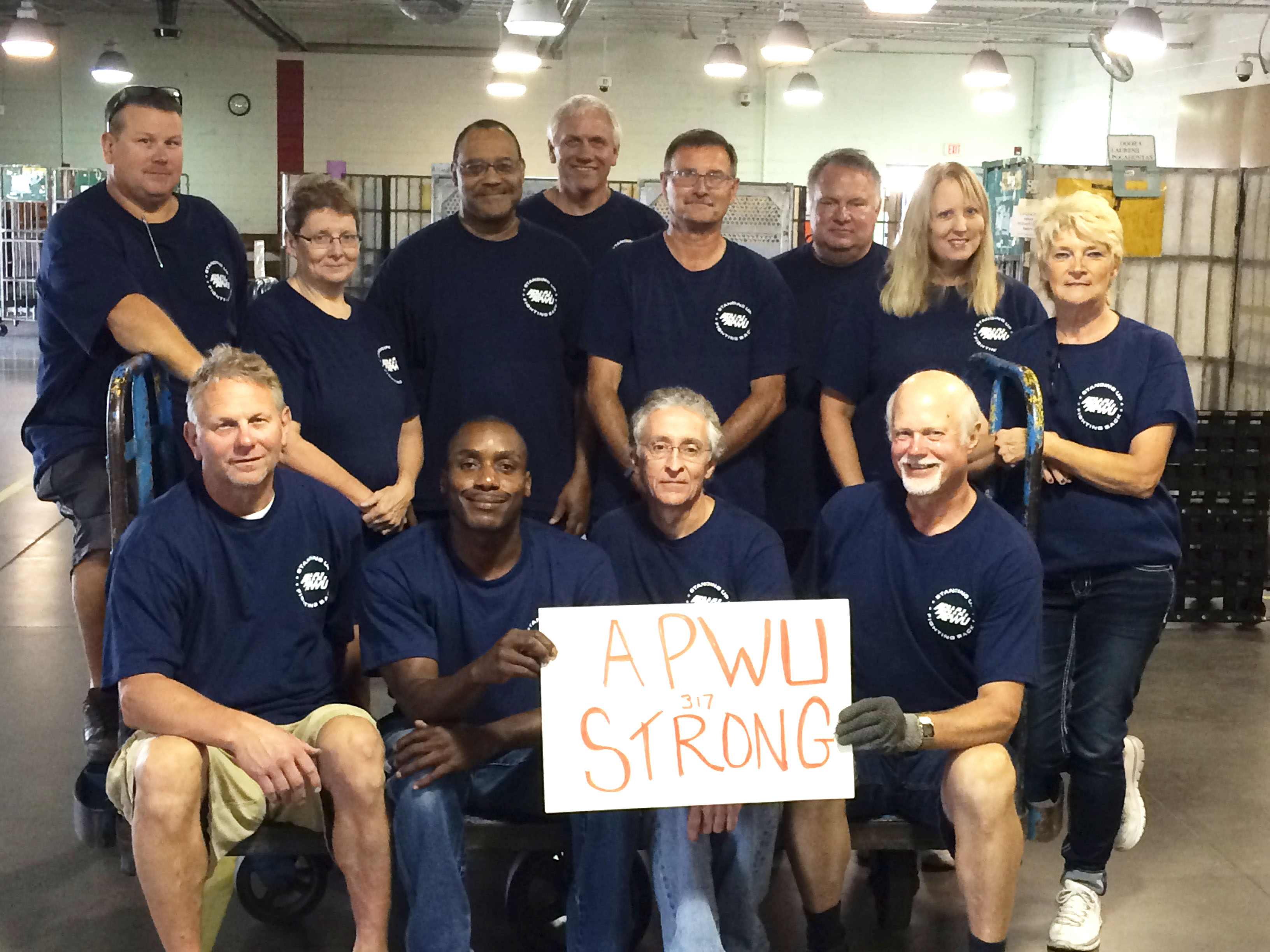 Every Thursday!
Wear Your Union Gear
Every Thursday APWU members across the country are wearing union T-shirts, buttons, stickers and armbands to show solidarity with the fight for Good Postal Service! Good Jobs! Good Contract! 
It's an easy way to join the campaign – just wear your union gear every Thursday. By doing so, you will help send a message to management: We're strong and we're united!
Stay in touch with your union
Subscribe to receive important information from your union.