We're Fighting for Everyone
A Dynamic Young Leader from Long Beach, CA Takes the Stage in Washington, DC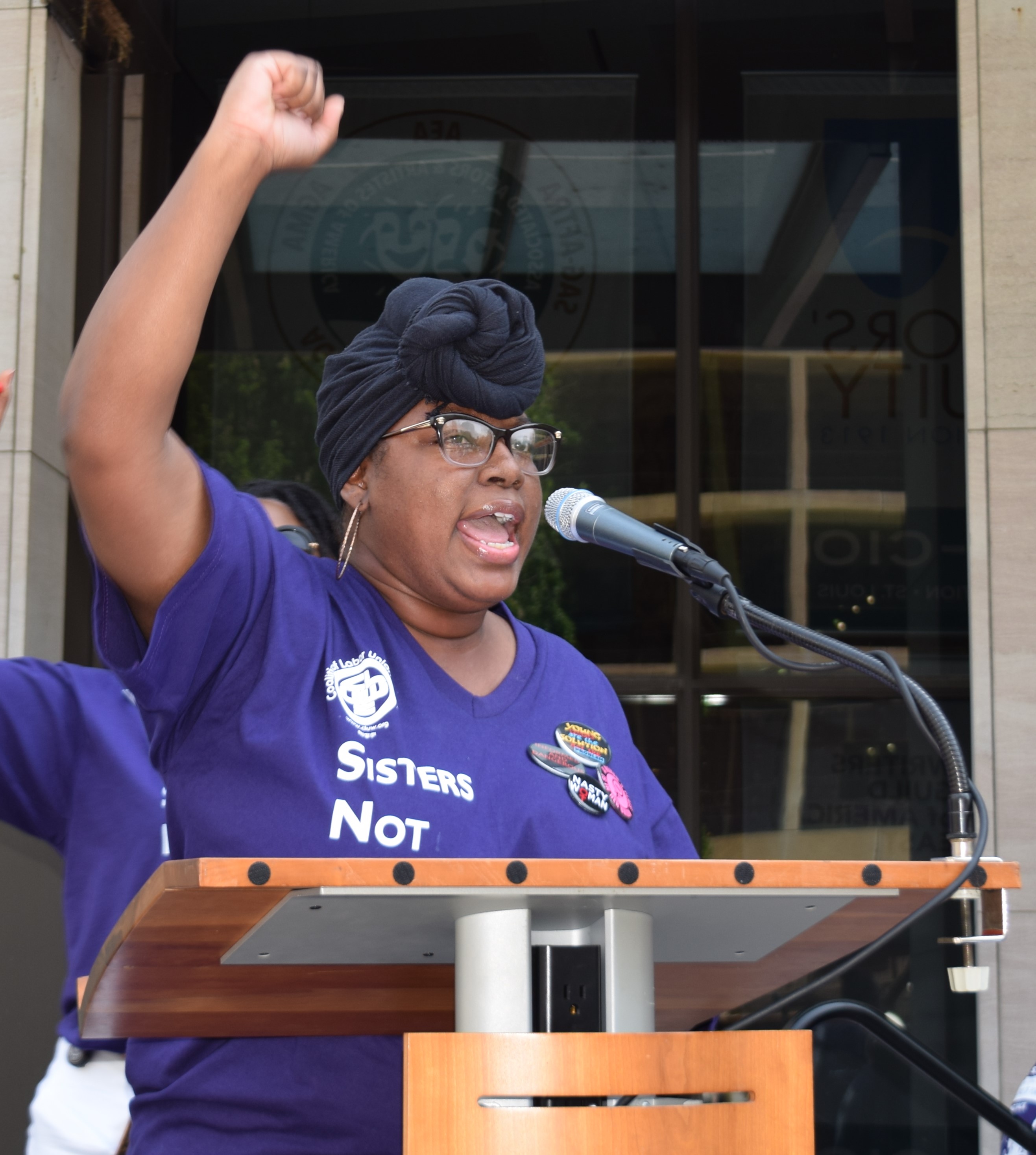 (This article first appeared in the July-August 2018 issue of The American Postal Worker magazine) 
When APWU member Denisha Dean decided to step up and run for president of the Long Beach Area APWU Local, there were those who believed was too black, too young and too busy as a single mother to compete for such an important position. "The idea of 'I can't'," Dean recalls "made me hit the pavement even harder."
Instead of considering age, race, parental status or other irrelevant factors, APWU members in Long Beach saw a dynamic leader standing up for a strong union. Dean was elected president with 13 percent more votes than her nearest competitor.
At age 28, Dean is one of the youngest local union presidents in the APWU. She represented our union at a Coalition for Labor Union Women (CLUW) "Young Sisters Not Afraid of Power" rally in Washington DC on May 4.
"I am grateful and thankful to my APWU sisters and brother allies who encouraged me and have made me understand that this is my time," Dean told a cheering crowd. "So I say to you, it is the time of equal pay. It is the time of economic security. It is the time for 'Time's Up.'"
"My union," said Dean, "has allowed me to raise my son on a decent postal wage. That's something not every woman has. The issues we're fighting for are not just for the young – but for everyone."
Stay in touch with your union
Subscribe to receive important information from your union.