Join the USPS Fairness Act Nationwide Phone Action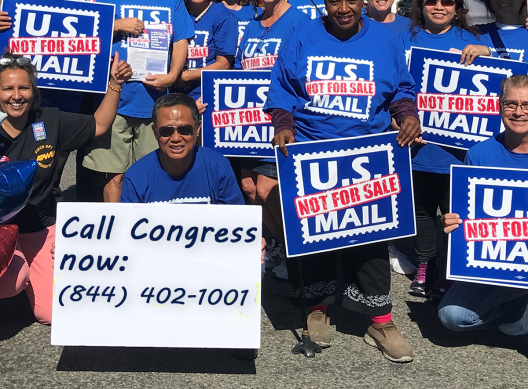 Today: Stand up for our public Postal Service. It's time to protect America's most cherished institution. We are telling our elected representatives to pass the USPS Fairness Act.
In 2006, Congress saddled our public Postal Service with an unfair and unsustainable burden of pre-funding retiree health care benefits 75 years into the future! The USPS Fairness Act will start to put that right by removing the unfair burden. 
Call your member of Congress by dialing (844) 402-1001 right now
If you are viewing this on a phone or you can call from this device, just click the "call now" button.
About the Retirees Department
The APWU Retirees Department is the voice of retired APWU members — within the union and on Capitol Hill.
A Woman for All Seasons
(This article first appeared in the March/April 2019 issue of the American Postal Worker magazine)
Dedicated APWU unionist Eleanor G. Bailey passed away on December 12, 2018 at the age of 87. Over the course of her life, Eleanor never stopped fighting and organizing.