'Gaining Strength from Our Past, to Fight for Our Future!'
(This article first appeared in the November/December 2019 issue of the American Postal Worker magazine) ​
Gaining Strength from Our Past, to Fight for Our Future was the theme that kicked off Post Office Women for Equal Rights, APWU POWER's, 40th Anniversary and 19th Biennial National Convention in Chicago. Workshops were offered on a wide range of subjects.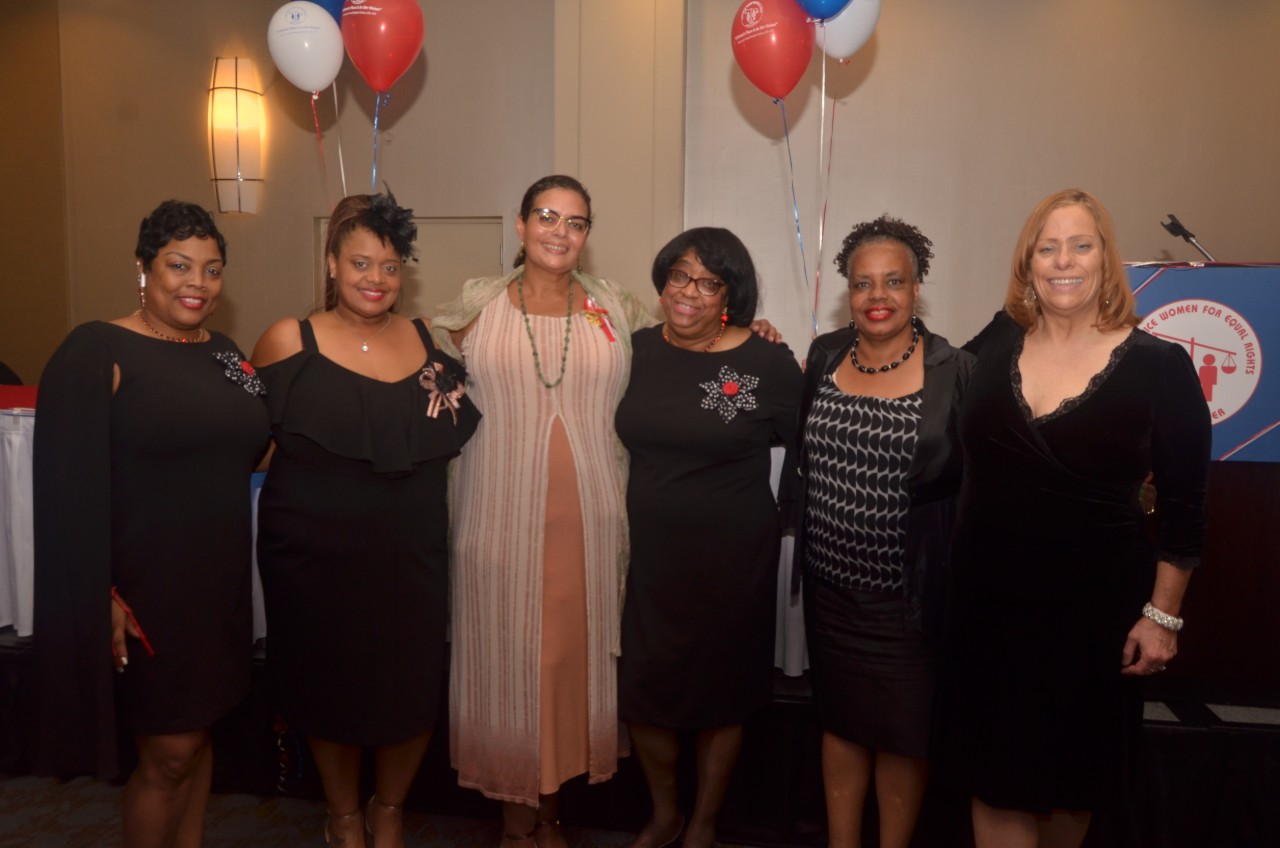 Highlights
The Honorable Melissa Conyears-Ervin, City Treasurer of Chicago, gave a heartfelt welcome address. She stated that organized labor had played an important role in the Chicago Elections and thanked the Chicago Local for its support.
The convention keynote speaker was Karen Kent, President of Unite Here Local 1, representing hospitality workers. She discussed the 4,000 workers who participated in an organized strike in Chicago after contract negotiations broke down in March 2018. Sister Kent stated that she was moved by the overwhelming enthusiasm of the women in the room and spoke of the struggles that women have to face on a daily basis. She encouraged the women to keep up the good fight!
Next, APWU President Mark Dimondstein spoke of Chicago and its deep roots in unions. He talked about tax hikes; voter suppression; buying and selling of elections; a criminal minimum wage; bigotry and racism; Postal Banking; the disregard for unions, and stopping the privatization of the Postal Service. President Dimondstein ended by thanking the delegates for their service to the union.
The convention held a memorial service for the POWER Sisters who had passed away since the last convention and wore ribbons in honor of several of the deceased pioneer sisters who helped to organize and played an important role in APWU POWER's growth.
Following the memorial service, a motion was made and passed unanimously to name the convention the Josie McMillian's Convention!
The Eastern Region dominated the competition by contributing $5,620 to COPA, taking home the "COPA Award." Total contributions were $20,916. The prestigious National APWU Awards presented were: The Elizabeth "Liz" Powell Executive Award to Pamela Richardson (NBA), the Joyce B. Robinson Leadership Award to Marilyn "Mo" Merow (Retired NBA), and the Nilda Chock Pioneer Award to Kaye Strawther (Fort Worth Area Local). The POWER Coordinator's Award went to Darcy Wood, Central Region.
Special Crystal Flame Awards were presented to: Judy Beard, Princella Vogel, and Margaret Glass for being in attendance at APWU POWER's first meeting in 1970. Special Recognition POWER Regional Awards were presented for outstanding and dedicated service to: Paulette Lindsey, Central Region; Nancy Olumekor, Eastern Region; Neysa Coleman, Northeast Region; Gloria Rice, Southern Region; and Rosa Faye Marshall, Western Region. The POWER sisters left the convention energized with a renewed commitment to help APWU fight to change the political climate in this country in 2020!
I express my deepest appreciation for the membership's continued support and extend my best wishes for "A Happy, Healthy, and Peaceful New Year!"
---
New POWER Coordinators
The newly elected APWU POWER Coordinators are:
Darcy A. Wood, Central Region – Email: Dwood@gkcmal.org
Sherry McKnight, Eastern Region – Email: McKnight_Sherry@yahoo.com
Tanya D. Jackson, Northeast Region – Email: tanyaapwu251@gmail.com
Bernadette Baker, Southern Region – Email: bbdette44@aol.com
Erica Cole, Western Region – Email: ecole@apwuslc6.org
Stay in touch with your union
Subscribe to receive important information from your union.