Gearing Up for the 2018 Contract Campaign
The APWU's national headquarters is gearing up for the upcoming 2018 Contract Campaign.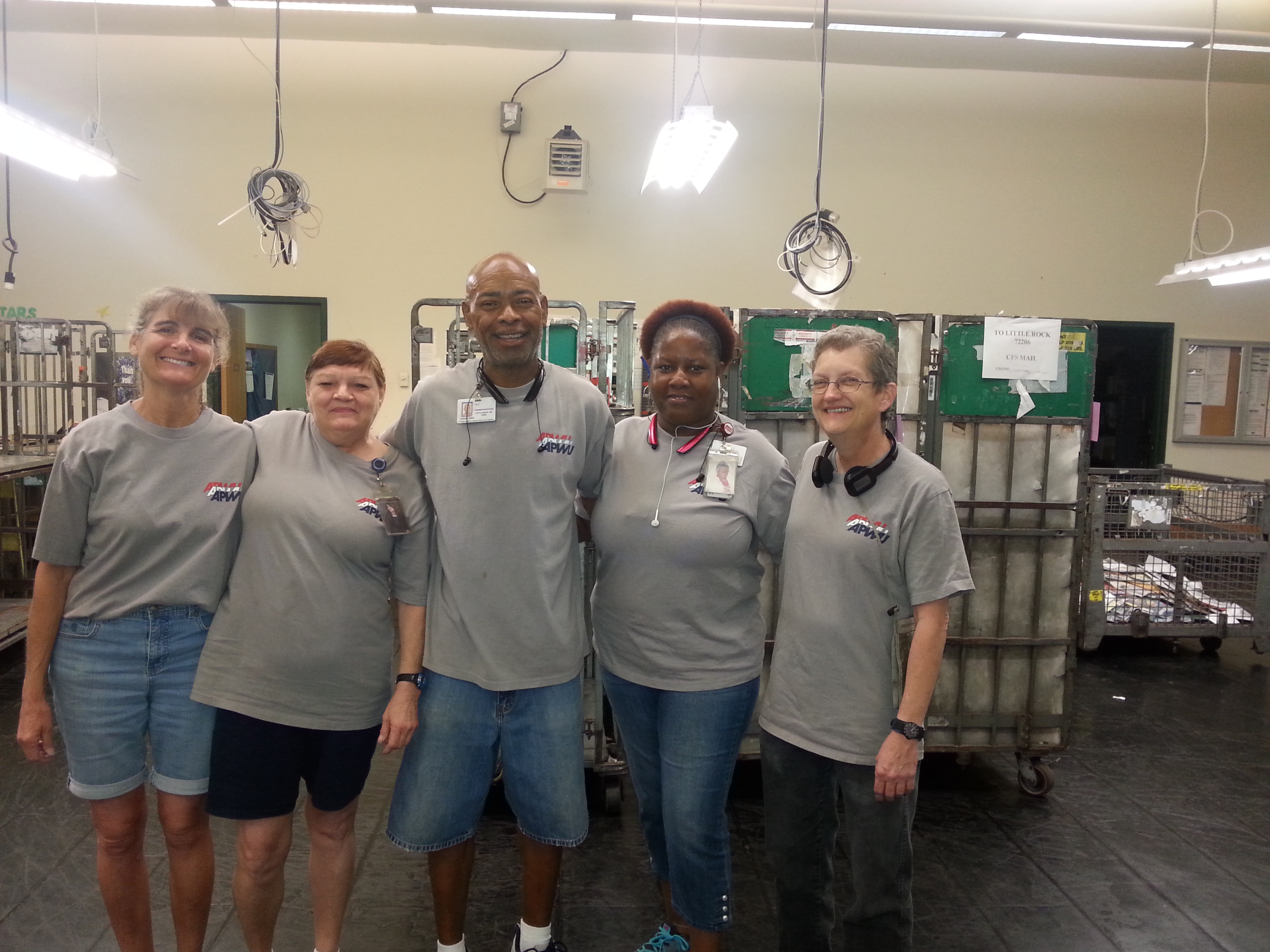 The current Collective Bargaining Agreement (CBA), also known as a union contract, between the APWU and the USPS expires on Sept. 20, 2018 – just a little over one year from now. The contract determines wages, benefits and conditions of employment. 
In June 2018, the APWU will open formal negotiations with management, and preparations are already underway. Some of the APWU's major goals for upcoming negotiations include: 
Ensuring job security, including protecting no lay-off provisions and limiting sub-contracting; 
Providing fair pay raises that reward postal workers for their hard work and contributions; 
Bridging the gaps between the divisive "three tier" wage and benefit structure; 
Protecting and expanding career jobs;
Uplifting the Postal Support Employee (PSE) workforce;
Holding abusive managers accountable; 
Expanding and enhancing postal services.
Negotiations are never easy. Especially in the current political environment, they will be extremely challenging. The APWU's success will depend on how much power and leverage can be mustered with member involvement and support from the public.
By successfully doing this in 2015, the union made real progress in the last contract. 
Over the next year, the APWU will be building momentum, establishing contract action teams, wearing union gear and educating postal customers. There will be many opportunities – and much need – for members to get involved.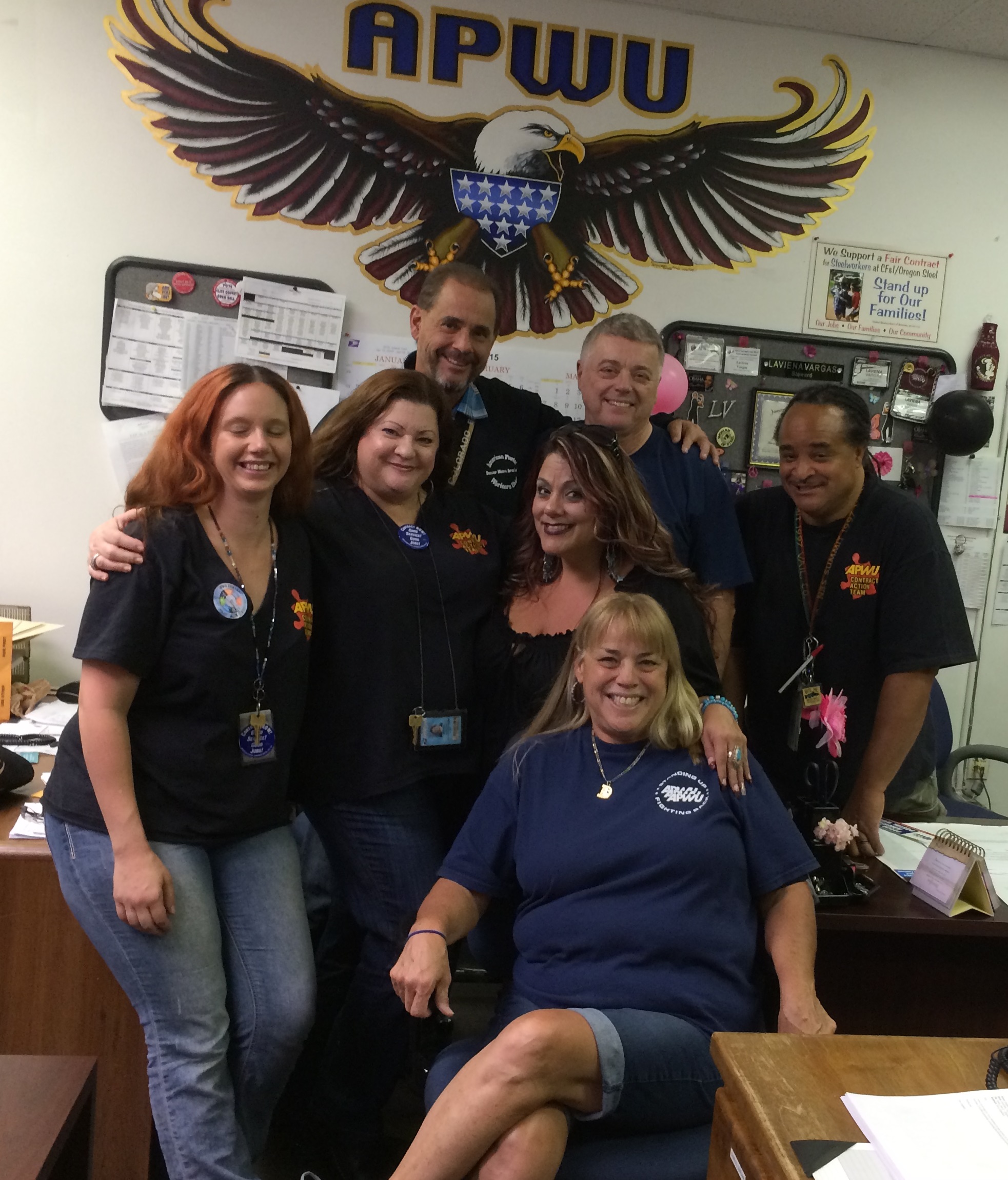 Enter Your Ideas for the Contract Campaign Slogan
APWU headquarters is having a contest to determine what the 2018 Contract Campaign slogan/theme will be. The contest deadline is Sept. 20. 
The theme of the APWU's last contract struggle was Good Service, Good Jobs, Good Contract! 
All members are encouraged to submit their ideas by filling out the form on the back page of the Sept-Oct issue of the American Postal Worker and mailing it in. The contest rules are on the submission form. Another way to enter is to email ideas to nccc@apwu.org. 
The winning entry will receive either an expense paid three-day trip for two to Washington, D.C. to coincide with the opening day of negotiations or will be guests to the
four-day 2018 APWU National Convention in Pittsburgh, PA. 
---
COLA Increase Announced
In accordance with the 2015-2018 Collective Bargaining Agreement, career employees represented by the APWU will receive a 13 cents per hour cost-of-living adjustment (COLA) effective Sept. 2. The increase is the result of an increase in the Consumer Price Index (CPI-W). It will appear in paychecks dated Sept. 22, 2017 (Pay Period 19-2017), and will total $270.00 per year.
The next COLA increases will be based on the Jan. 2018 CPI-W and July 2018 CPI-W, effective the second pay period following the release of those respective indexes. COLAs are in addition to general wage increases.
Postal Support Employees (PSEs) do not receive cost-of-living increases, but they have five general wage increases under the 2015-2018 contract. On May 13, 2017, PSEs received a $0.20 per hour pay increase. Also on Nov. 25, 2017, PSEs will recieve a pay increase of 2.3%.
Updated pay scales are available at apwu.org.
---
Contact Your Member of Congress
The National Legislative & Political Department is encouraging APWU members to call their Congressional representative (844-402-1001) during the summer recess and speak to them about legislation currently introduced that will either help or harm working people. 
One piece of vital legislation that will be taken up when Congress comes back after Labor Day is the 2018 Federal Budget. The proposed budget seeks to put the Postal Service "on budget," which would put caps on USPS spending, subject it to federal government shutdowns and shift money from its operating budget to fund other federal agencies. 
If this proposal is on the final budget voted through Congress and signed by the President, it would allow the government to take money from the Postal Service's operating budget and use it for any purpose, preventing improved postal services and investments in USPS infrastructure, as well as funding more corporate tax breaks. 
The current budget also calls for the House Oversight Committee (with jurisdiction over the USPS and postal/federal employee annuity benefits) to cut $32 billion in programs and agencies they oversee. It recommends the committee follow the White House guideline of cutting the hard-earned pay and retirement benefits of postal/federal workers. Some of the items being proposed include increased FERS contributions, slashing COLAs and eliminating pensions for new hires. 
Go to apwu.org to learn more about this and other legislation currently introduced in Congress. 
Across the country APWU state and local union presidents and legislative directors are arranging visits to Congressional representatives' district offices. Contact your local union leaders to find out more.
---
Labor Day Is Just Around the Corner!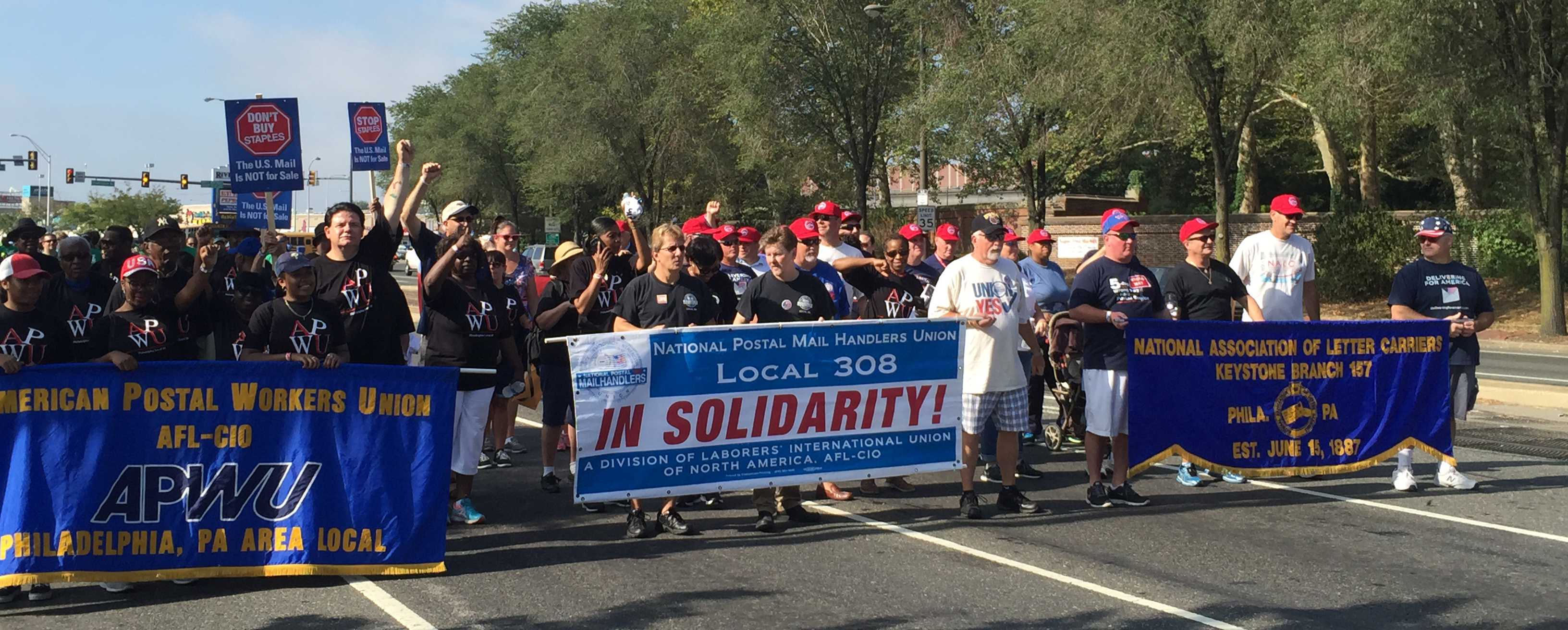 Labor Day is celebrated the first Monday in September, to commemorate the work the labor movement does to improve the lives of working people. 
APWU members are encouraged to take part in Labor Day activities on or around Sept. 4. March in a parade! Join your fellow workers at a city/town meeting, rally or barbecue! Many local, state and affiliate organizations hold parades, picnics and other fun family events. Ask your local union representative about what is happening in your area. 
After you participate, let us know! Send pictures of you, your coworkers and/or family to communications@apwu.org to be featured online or in a publication. Wear your union gear!
Stay in touch with your union
Subscribe to receive important information from your union.