Throughout the Coronavirus pandemic, APWU leaders have been in constant discussion with USPS management, demanding temporary leave policies, telework provisions where possible, and better safety policies, supplies, and equipment. This page is a resource for members to find information on Coronavirus Disease 2019 (COVID-19).
Coronavirus Resources
Latest Documents


Temporary MOUs


Stand-up Talks


USPS Resources, MIs and MMOs


CDC Resources


APWU Documents


OSHA


Mourning Postal Workers Lost in COVID-19 Pandemic
The worldwide COVID pandemic has tragically claimed the lives of tens of thousands of people in the United States, including over thirty-five postal workers and a number of APWU members.
"The APWU extends our deepest sympathies to the families of our members who have lost loved ones during this terrible crisis," said APWU President Mark Dimondstein. "The APWU family grieves as one." We also hope for the speedy recovery of the many postal workers sickened by this disease."
What You Can Do
Our union contract gives us rights and protections, but it's up to us to use them. If you are concerned that our safety is being put at risk:
COVID-19 Vaccine - Know the Facts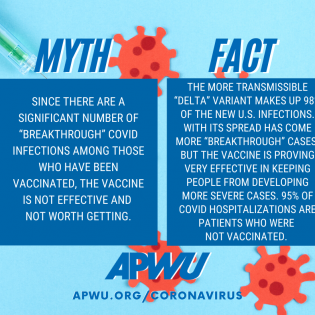 For more visit: www.cdc.gov/coronavirus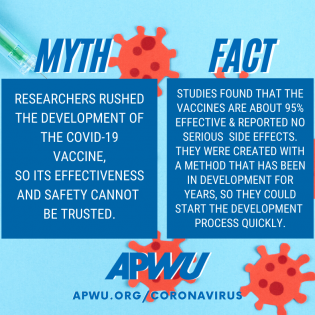 For more visit: www.cdc.gov/coronavirus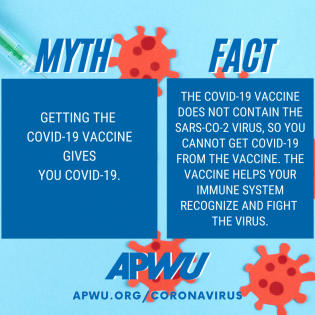 For more visit: www.cdc.gov/coronavirus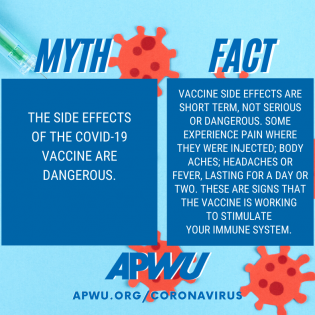 For more visit: www.cdc.gov/coronavirus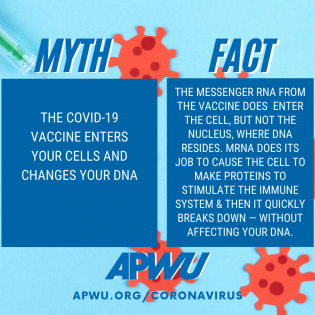 For more visit: www.cdc.gov/coronavirus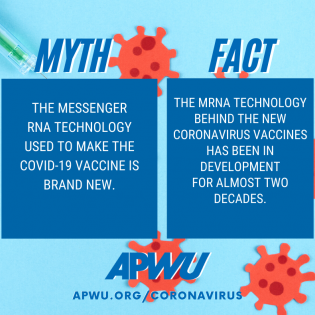 For more visit: www.cdc.gov/coronavirus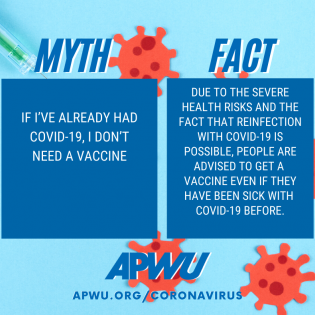 For more visit: www.cdc.gov/coronavirus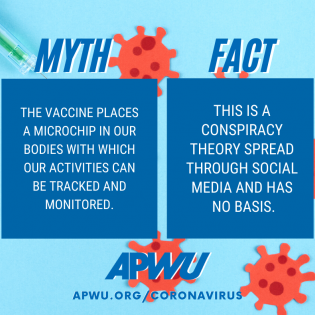 For more visit: www.cdc.gov/coronavirus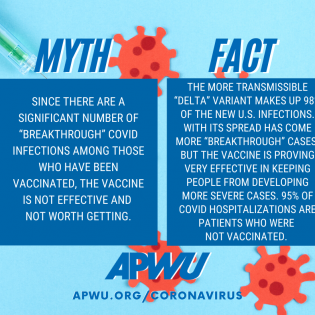 For more visit: www.cdc.gov/coronavirus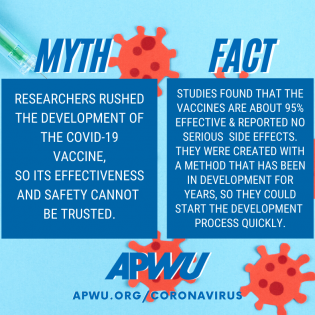 For more visit: www.cdc.gov/coronavirus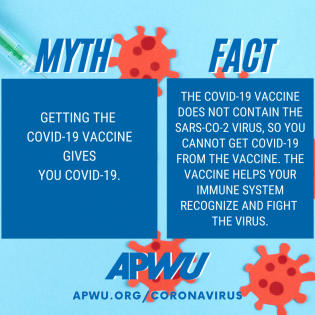 For more visit: www.cdc.gov/coronavirus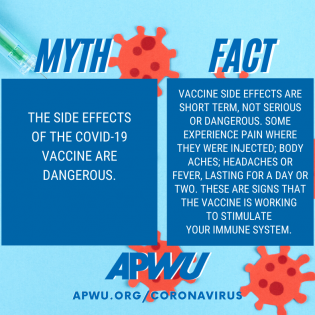 For more visit: www.cdc.gov/coronavirus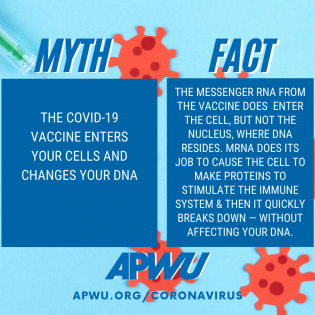 For more visit: www.cdc.gov/coronavirus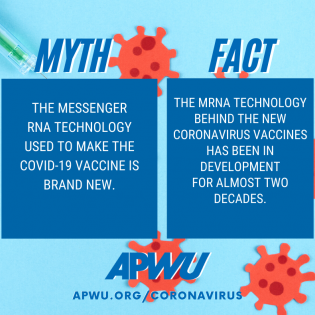 For more visit: www.cdc.gov/coronavirus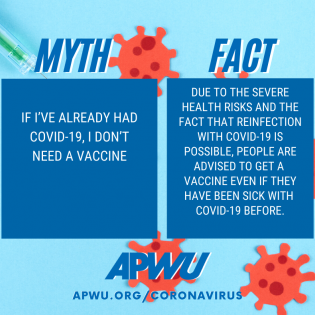 For more visit: www.cdc.gov/coronavirus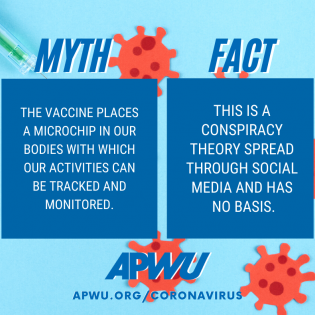 For more visit: www.cdc.gov/coronavirus