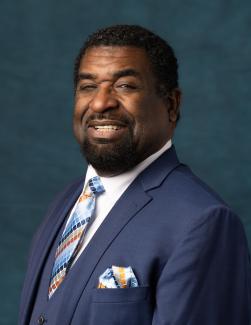 Lamont Brooks
Director, Clerk Division
(202) 842-4220
1300 L Street NW
Washington DC 20005
The Clerk Division is the largest division of the American Postal Workers Union. We proudly represent approximately 150,000 postal clerks in post offices large and small across our great country.
Clerks occupy more than 170 different position descriptions as diverse as Post Office Clerk, Level 3 — found in the smallest post offices — and Translator Correspondence Clerk, Level 7 — which exists only in very large offices.
Director Brooks is a member of the Northern Virginia Area Local. He is responsible for the overall operation of the Clerk Division and is a member of the National Executive Board. Assistant Director (A) Sam Lisenbe is a member of the Fort Worth Area Local. Assistant Director (B) Lynn Pallas-Barber is a member of the 498-499 Area Local.
Lamont Brooks News Articles