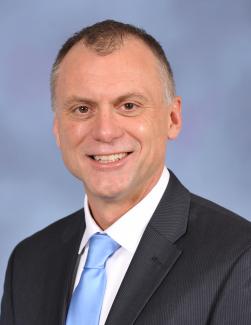 John L. Marcotte
Director, APWU Health Plan
1-800-222-APWU (2798)
799 Cromwell Park Drive, Ste P
Glen Burnie, MD 21061
The APWU Health Plan currently has more than 220 employees and over 118,000 postal and federal plan participants.
The American Postal Workers Union (APWU) Health Plan is a national preferred provider organization (PPO) that offers both a fee-for-service High Option plan and a Consumer Driven Option health plan. Both options are open to all employees or retirees covered under the Federal Employees Health Benefits (FEHB) Program. Located in Glen Burnie, Maryland, the Health Plan is a department of the American Postal Workers Union. We employ 200 people to service the 205,000 people covered by the Health Plan.
John L. Marcotte News Articles
(This article first appeared in the July/August 2019 issue of the American Postal Worker magazine)  We have been engaged in an effort to assist our...