'Postal Workers Earn the Right To Be Justly Compensated For Our Service, Hard Work'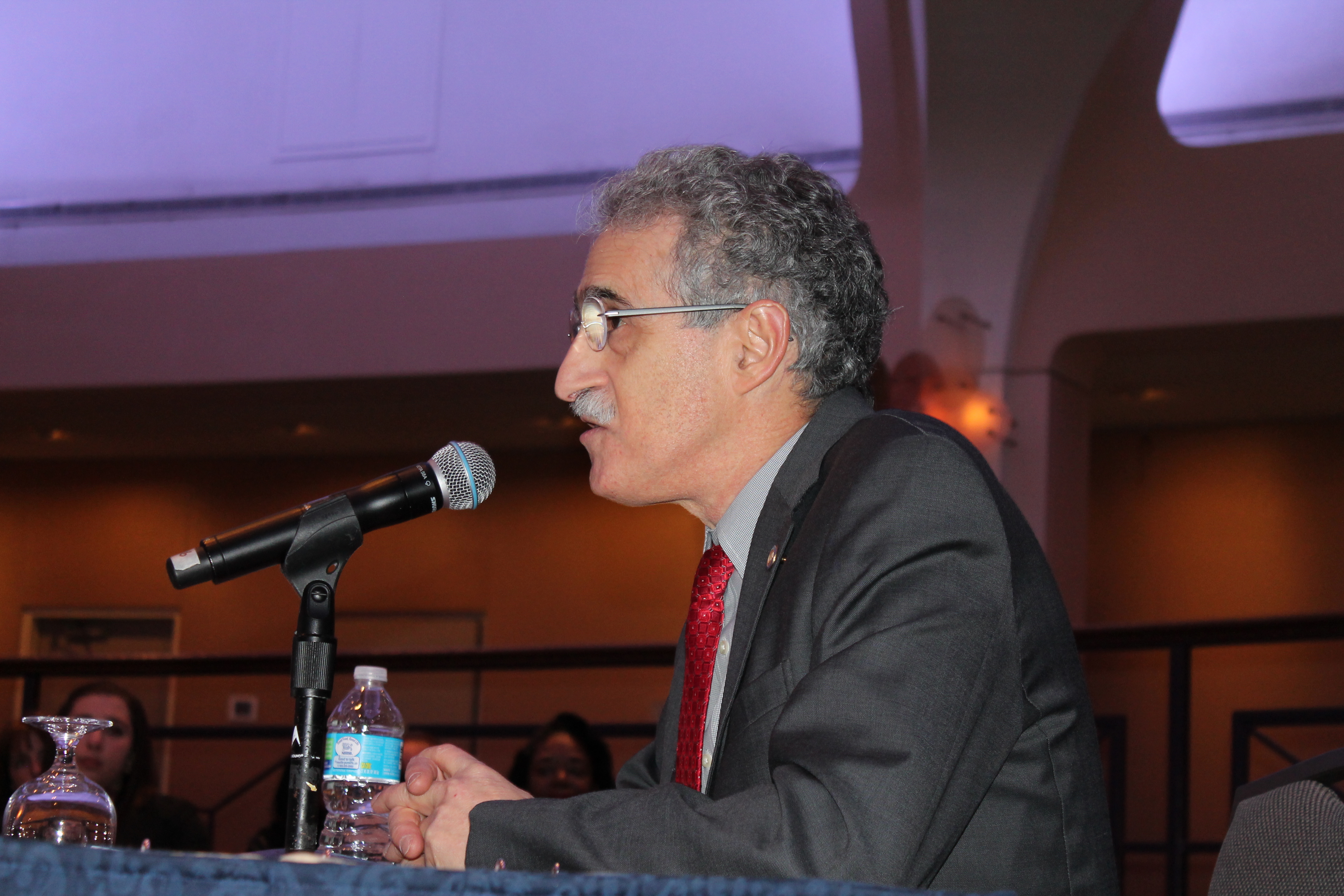 On the opening day of arbitration for a new contract, APWU President Mark Dimondstein stated the union's case in an impassioned presentation to the board of arbitrators. The interests of the 200,000 postal workers represented by the APWU are contained in the preamble of the union's Constitution, he said: "We believe all members of labor have the right to economic, political and social justice." 
"Postal workers are passionate in our support for the crucial mission of the public Postal Service, which is outlined in the 1970 Postal Reorganization Act," he continued: "'To provide postal services to bind the Nation together,' to 'provide prompt, reliable, and efficient services to patrons in all areas,' and to 'render postal services to all communities.'"
"We do all this 24 hours a day, seven days a week, with much night, weekend and holiday work," he added. "We face excessing events, job abolishment, frequently changing work schedules and mandatory overtime that can negatively impact our lives and that of our families. Working conditions are far from ideal, with 36,000 injuries a year, largely due to poor ergonomics of mechanization and automation. 
"And we carry out our mission frequently short-staffed, under stress, and all too often in the environment of management decisions – such as processing facility closings, reduction in retail hours, subcontracting and service standard reductions – that undermine our work and service to the people of this country," he said.
"Postal workers earn the right to be justly compensated for our service and hard work," Dimondstein declared. "The economic lot of workers should be constantly improving, and those improvements should be passed on from generation to generation. We earn the right to be provided a safe workplace, free of harassment and discrimination, and, after concluding our careers, to enjoy a secure and dignified retirement."
APWU members want a workforce where all members make decent wages and get solid benefits – where our children reap the benefits of a better life, he said.
Rejecting suggestions that the USPS is too broke to pay workers fair and reasonable wages, Dimondstein said, "Absent the congressionally-manufactured pre-funding hoax, the Postal Service is enjoying strong financial operations performance with endless opportunities for expansion in response to the ecommerce revolution and new possibilities for expanded postal products and services."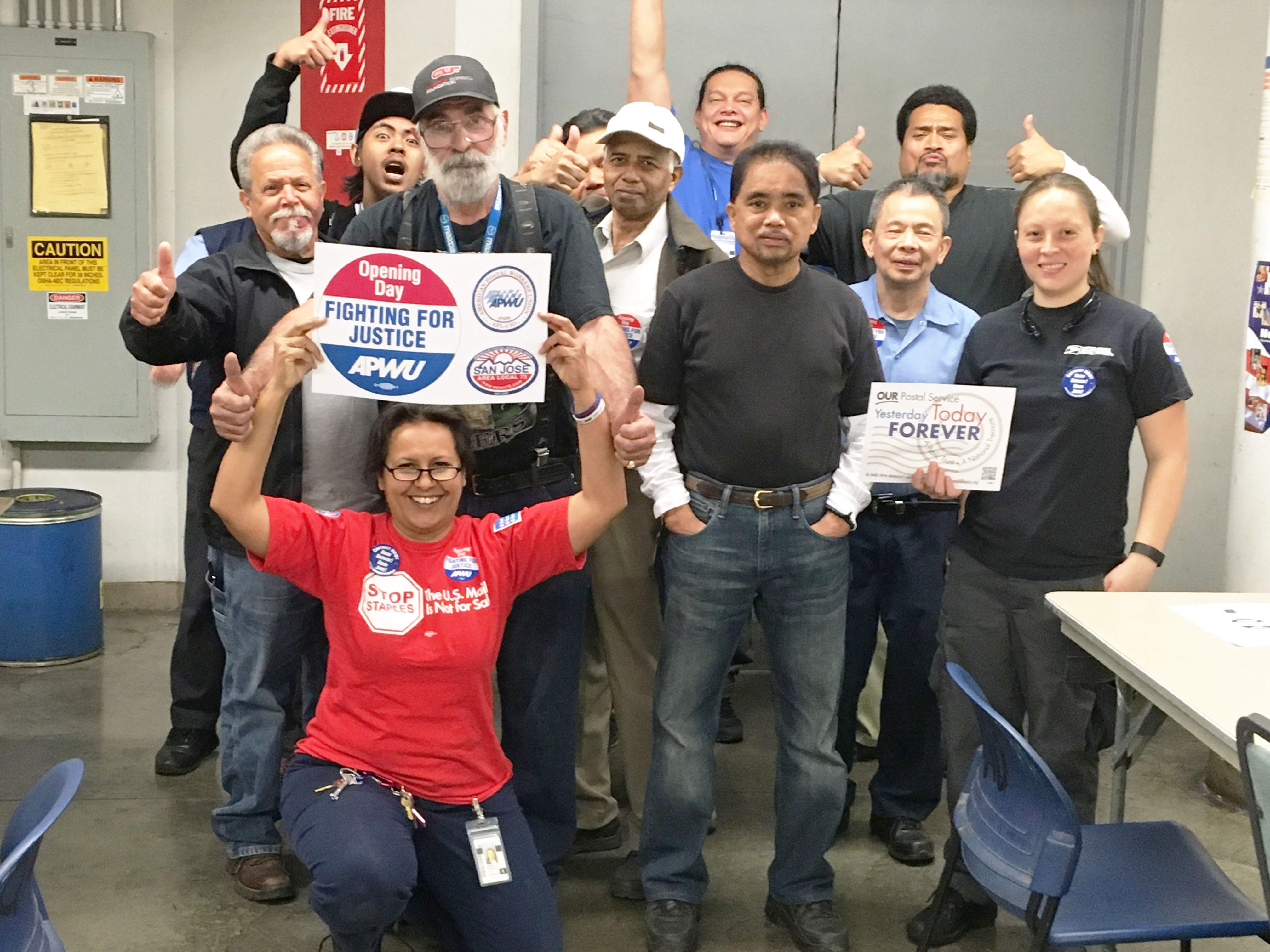 He urged the arbitration board to "justly compensate" postal workers and take the opportunity to promote a vision of a Postal Service that will be vibrant for generations to come. "The union proposals do both," he said. 
Workers had a seat at the table – the arbitration table – on the second and third day of hearings, testifying in vivid detail about the work they do, the responsibilities bestowed on them, and their unwavering commitment to serving postal customers. 
The testimony of 19 Clerks, Maintenance workers and Motor Vehicle Service employees was designed to give Arbitrator Stephen B. Goldberg an understanding of the complexity of their duties.
"You will hear how working for the Postal Service is different from other jobs that may sound similar," APWU attorney Mindy Holmes said before introducing the first panel of workers. That's important because the arbitration board will rule on pay, among other things.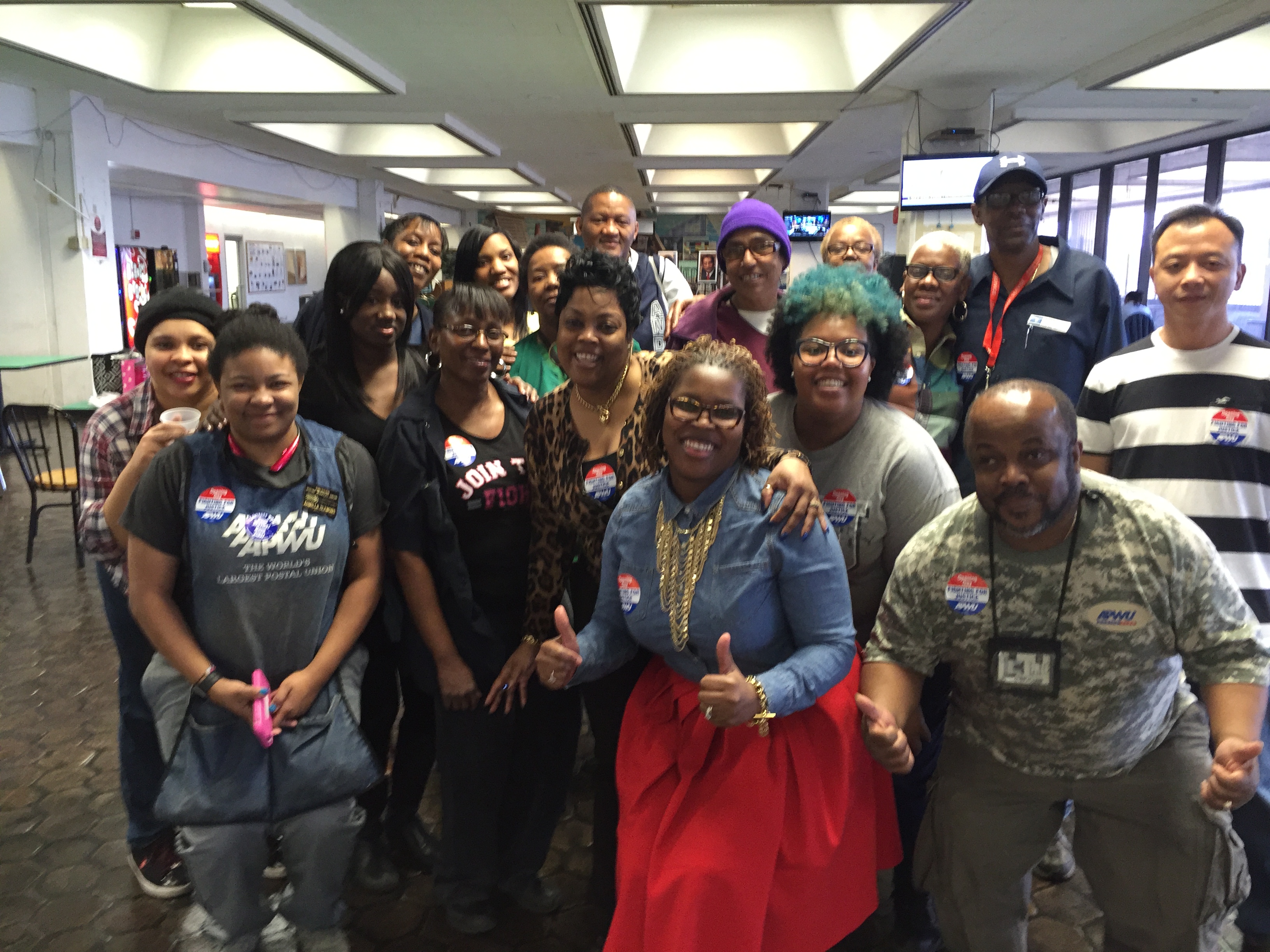 Other themes also emerged:
Postal employees enjoy a tremendous degree of trust from the public.
They work independently, in many cases with minimal supervision.
Experience is crucial. It enables postal workers to make important decisions that impact service and protect postal revenue.
Postal work is hard work.
Employees take great pride in doing their jobs well and are dedicated to serving the people of the country.
Craft Directors Clint Burelson (Clerk), Steve Raymer (Maintenance) and Michael O. Foster (MVS) introduced the craft panels and gave context to the workers' testimony. 
President Dimondstein praised the workers' testimony, saying, "They spoke eloquently for all postal workers." 
The hearing resumes March 8.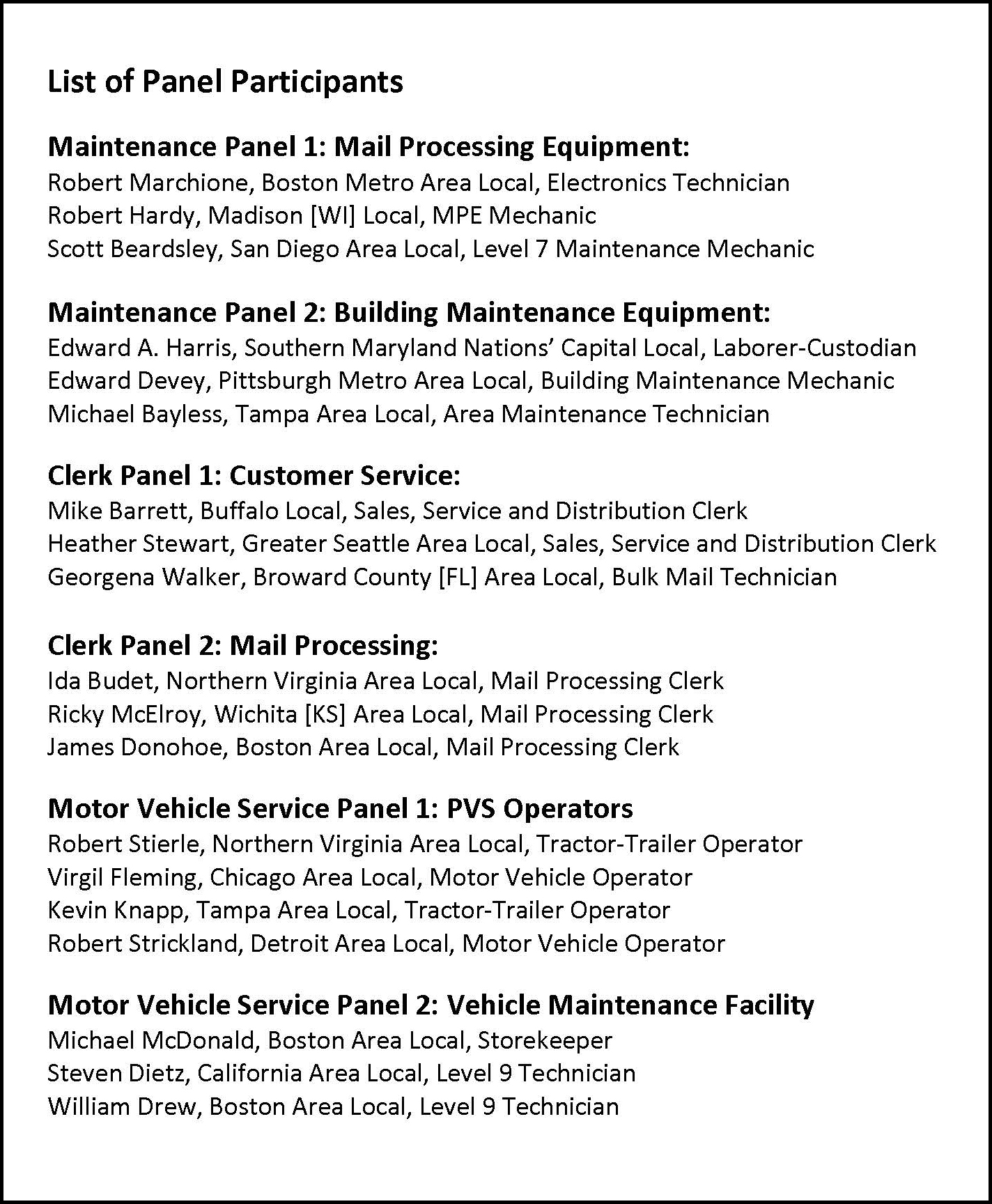 For more info, visit www.apwu.org; like us on Facebook at APWUnational and follow us on Twitter @APWUnational. Sign up for email and text alerts at: www.apwu.org/stay-connected.
Stay in touch with your union
Subscribe to receive important information from your union.