'They Spoke for All of Us'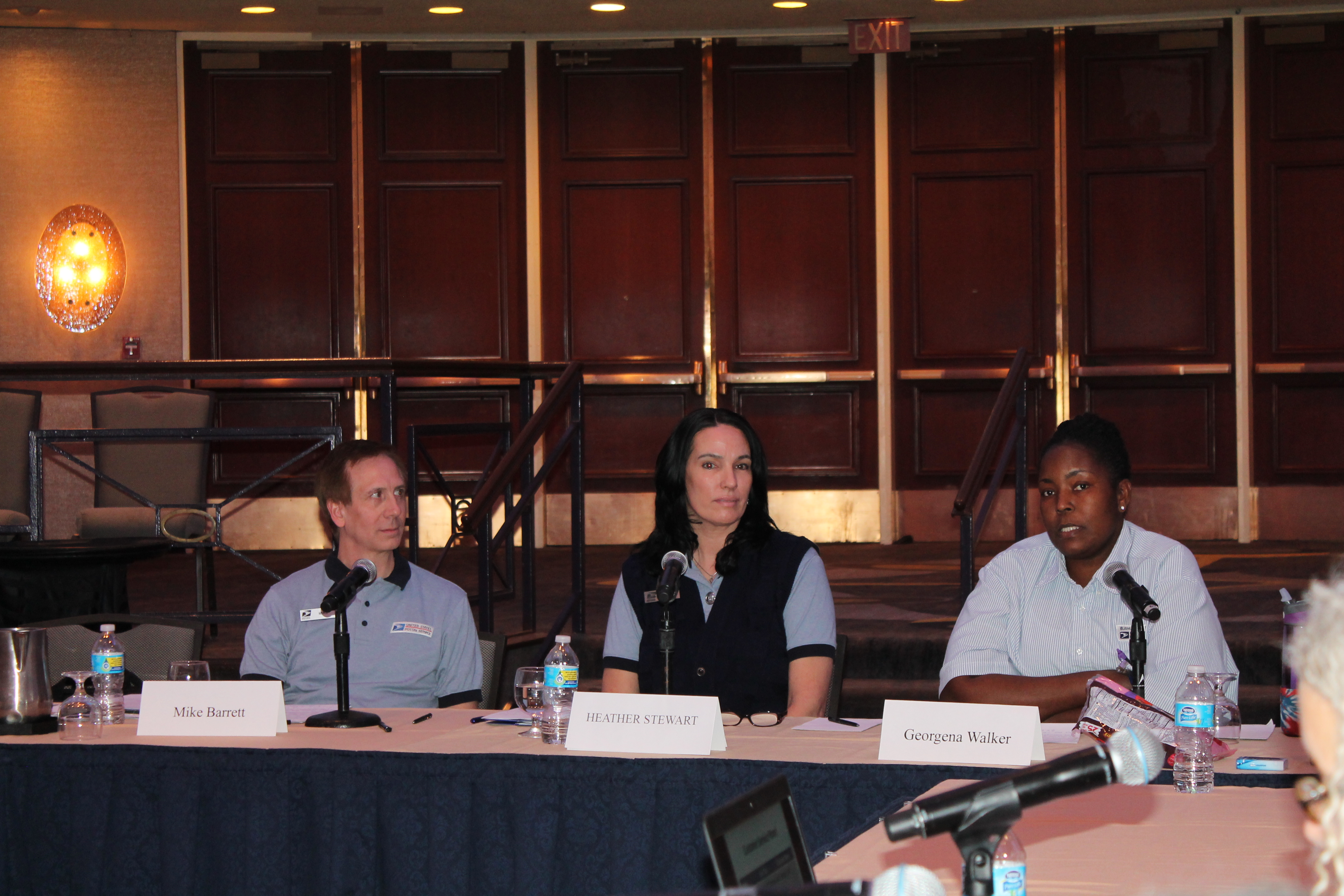 Workers had a seat at the table – the arbitration table – on the second and third day of hearings, testifying in vivid detail about the work they do, the responsibilities bestowed on them, and their unwavering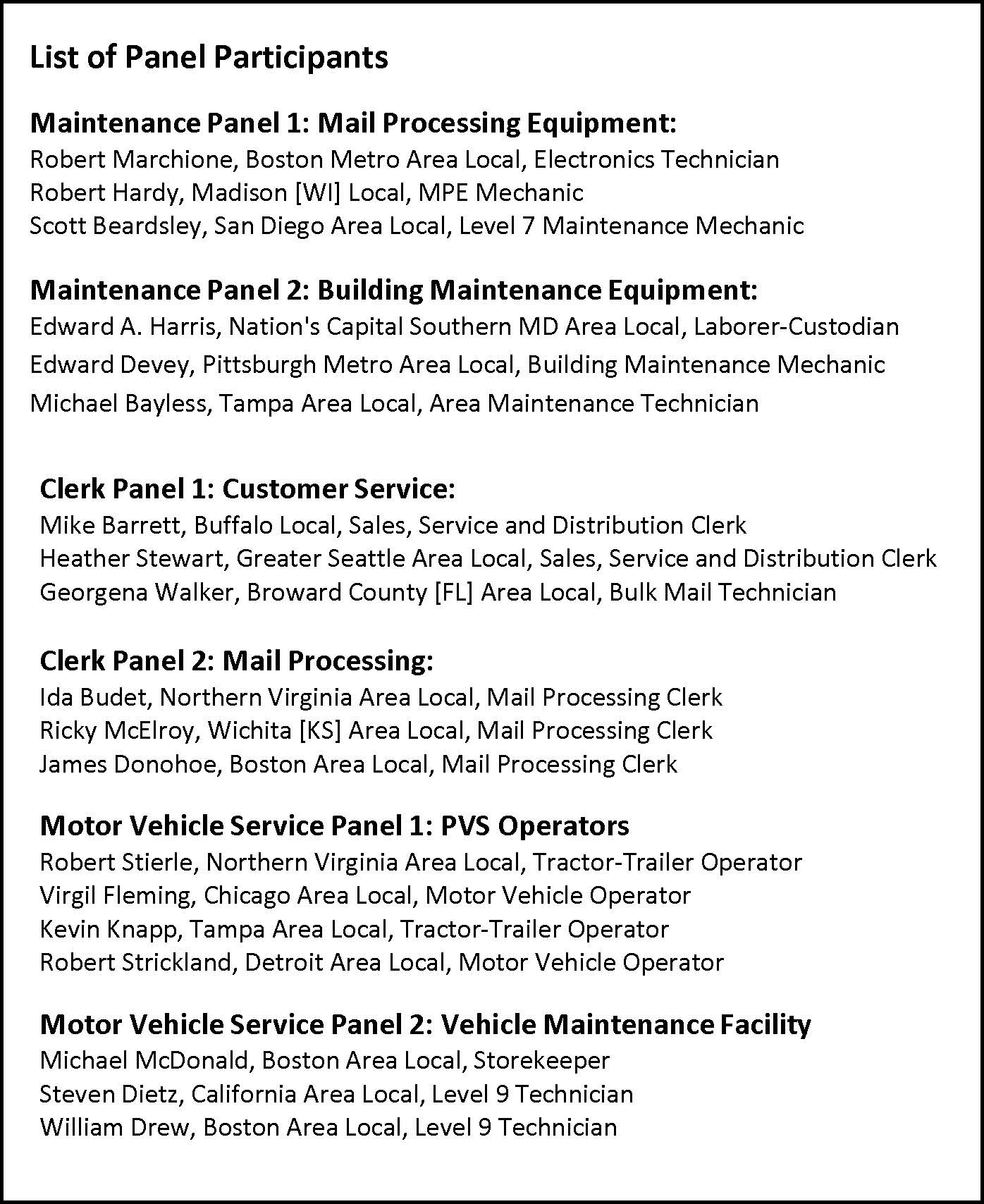 commitment to serving postal customers.
The testimony of 19 clerks, maintenance workers and motor vehicle employees was designed to give Arbitrator Stephen B. Goldberg an understanding of the complexity of their duties.
"You will hear how working for the Postal Service is different from other jobs that may sound similar," APWU attorney Mindy Holmes said before introducing the first panel of workers. That's important because Arbitrator Goldberg will rule on pay, among other things.
Other themes emerged as well:
Postal employees enjoy a tremendous degree of trust from the public.
They work independently, in many cases with minimal supervision.
Experience is crucial. It enables postal workers to make important decisions that impact service and protect postal revenue.
Postal work is hard work.
Employees take great pride in doing their jobs well and are dedicated to serving the people of the country.
The workers testified in a series of panels – two Maintenance Craft panels were divided between mail processing equipment maintenance and building maintenance; two Clerk Craft panels were divided between Customer Service and Mail Processing, and two Motor Vehicle Craft panels were divided between drivers and vehicle maintenance personnel.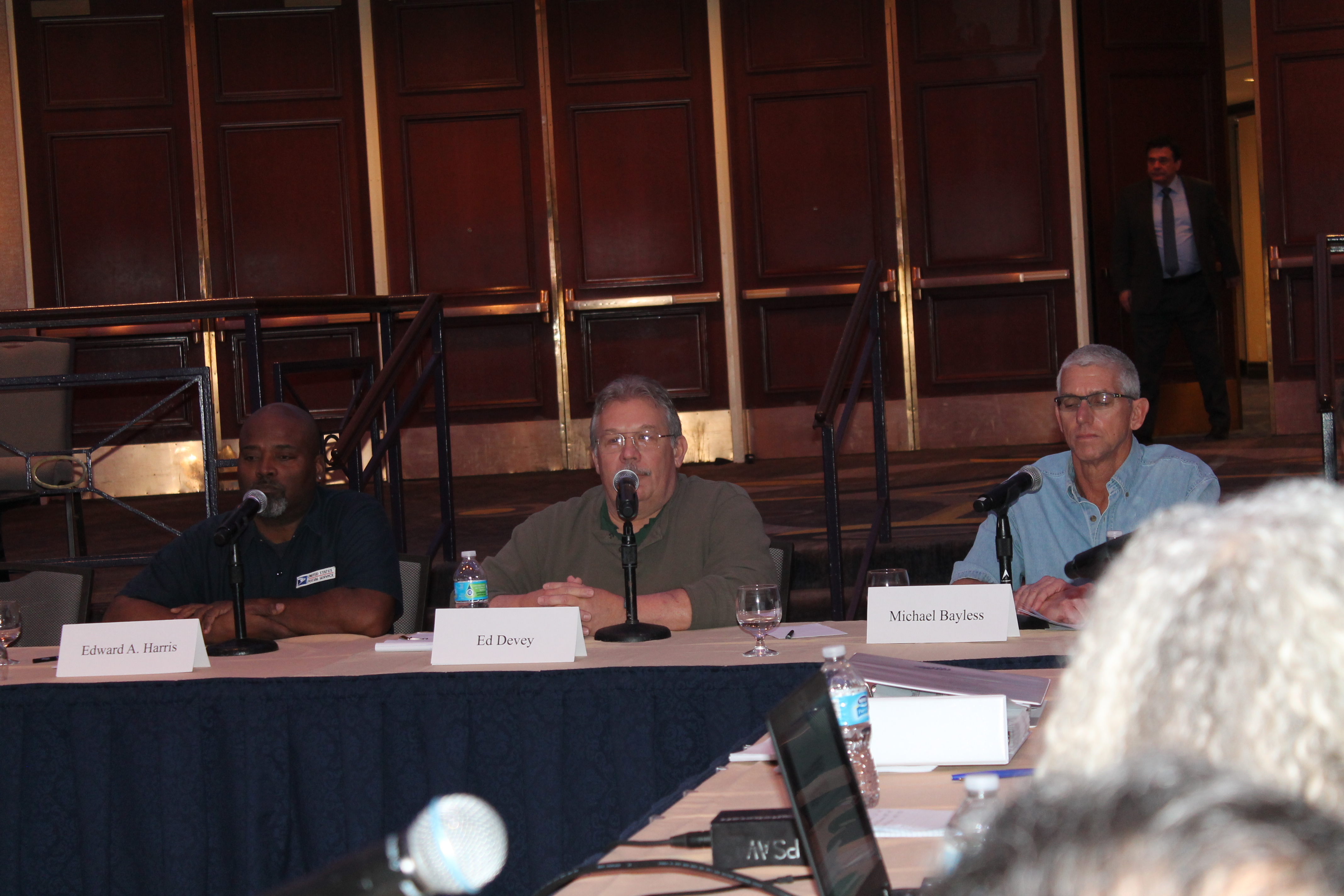 The craft directors introduced the panels and gave context to the workers' testimony.
Maintenance Craft
"Employees' devotion is critical to the Postal Service fulfilling its mission," said Maintenance Craft Director Steve Raymer. "Our work ethic – to get the job done and get it done correctly – often conflicts with the Postal Service's efforts to consolidate and do more with less."
 Mike Bayless is a member of the Tampa Area Local and is responsible for making building repairs in 40 Associate Offices. "I'm a working foreman with a one-man crew – me," he said.
Edward A. Harris, a Laborer-Custodian and member of the Nation's Capital/Southern Maryland Area Local, said that when he started his career there were 32 custodians but now just 19. "The buildings haven't changed," he said.
Bob Hardy, a Mail Processing Equipment mechanic, explained that MPE Mechanics are expected to work with minimal supervision. "We take ownership of these machines," he said. "All the maintenance is in our hands."
Employees from all three crafts discussed the extensive training they received from the Postal Service – and shared with their co-workers. Robert Marchione, an Electronic Technician and member of the Boston Metro Area Local, said one of his most gratifying experiences was when a co-worker he had helped said, "You know that problem you helped me with? I had the same problem with another piece and I was able to fix it on my own."
Sometimes getting the job done has dangers. Maintenance Craft employees explained the safety precautions they must take when dealing with machines that generate dust, fixing conveyor belts and other machinery, handling high-voltage equipment, and repairing HVAC systems on roofs – to name a few.
Clerk Craft
Clerk Craft Director Clint Burelson said, "Employees think of the Postal Service as a service. That's what we embrace. We understand why it's so important."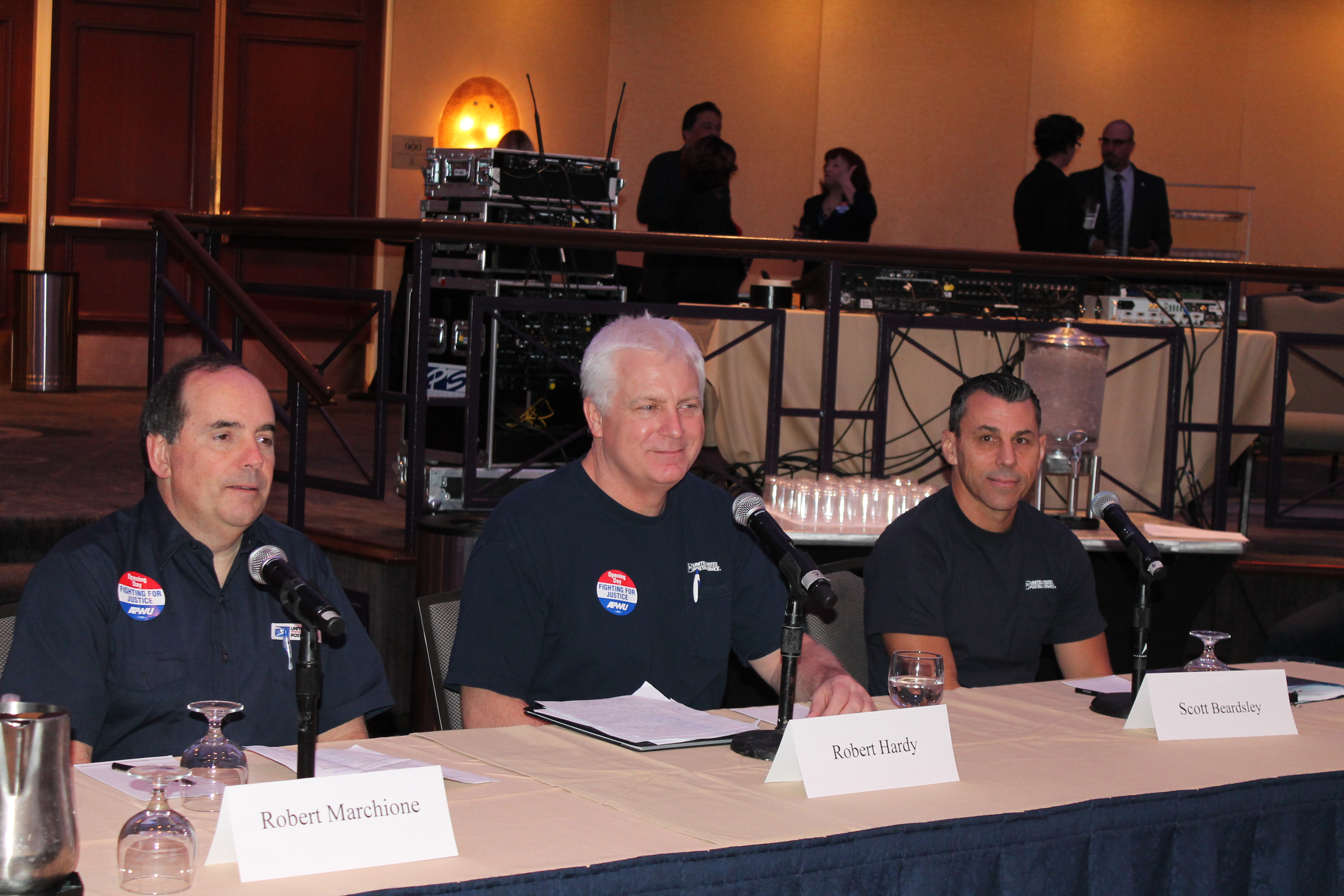 He also discussed the tension caused by the multi-tier workforce. The $26,000 difference in wages and benefits among employees performing the same work is a morale-killer that accounts for a high turnover among lower-paid workers. That causes inefficiency, he pointed out.
But the job gets done – no matter what.  
 "I am responsible for the integrity of the mail in the post office," said Ricky McElroy, a mail processing clerk from the Wichita [KS] Area Local. "The public entrusts us to take that mail and that it's going to get to the right place."
Heather Stewart has been a Sales, Service and Distribution Associate and a member of the Greater Seattle Area Local for 30 years. She said that as soon as customers walk into the lobby, she tries to size up what kind of package they have, so she can be prepared to offer them the best options.
"I love working the window. I give it my all and try to move quickly and efficiently as I can and do the best job possible for the Postal Service," she said.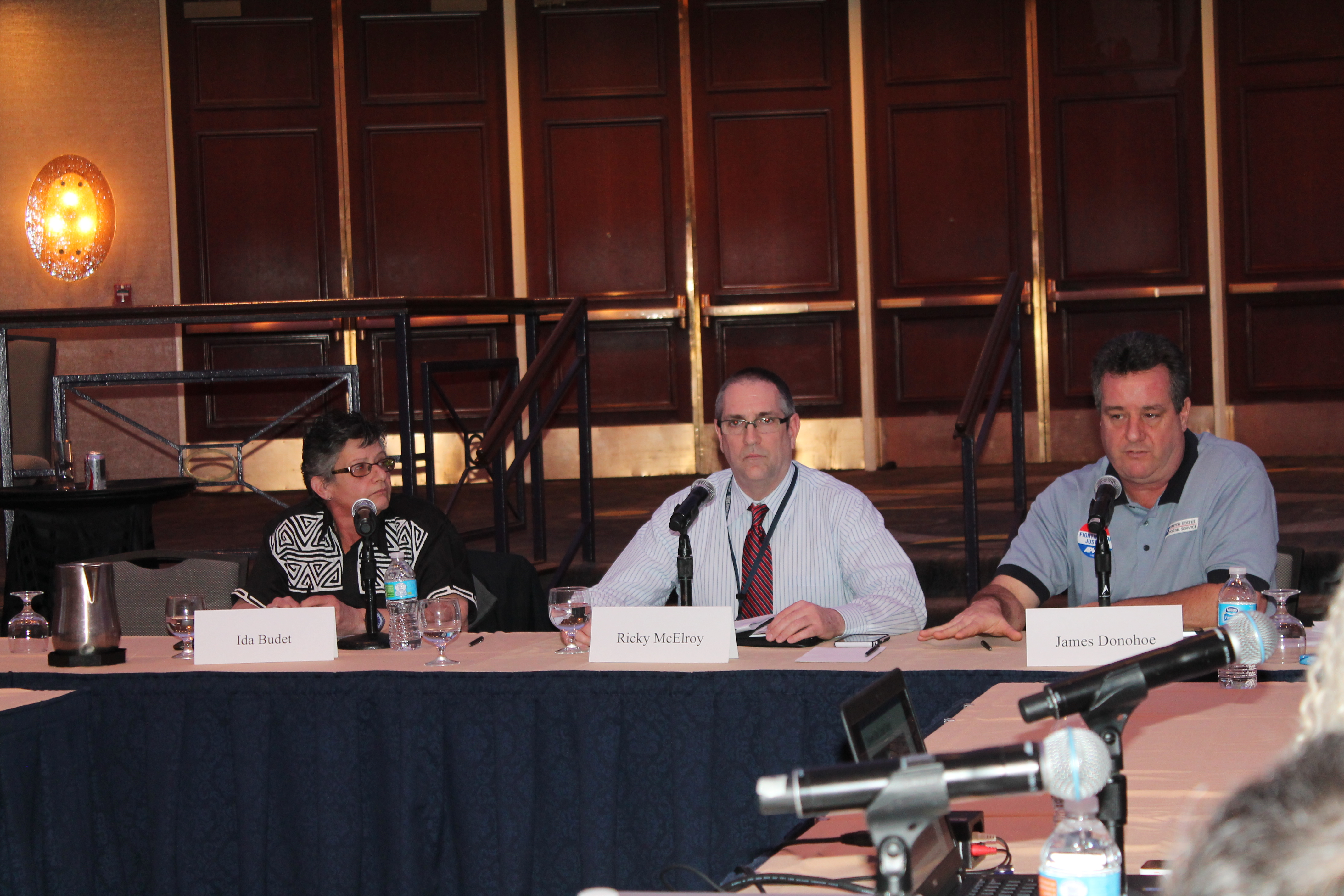 Mike Barrett, a 31-year Sales, Service and Distribution Clerk from the Buffalo Local, noted that although their station closes at a certain time, they never turn customers away.
"It's important to satisfy customers and they appreciate it when you take the extra time," he said.
Georgena Walker, a Bulk Mail Technician and member of the Broward County [FL] Area Local, explained that she is responsible for receiving bulk mail and making sure businesses have prepared it properly and paid the appropriate rates. She discussed the many categories of mail she handles and recounted a recent incident where she discovered a $30,000 underpayment – and recouped the revenue for the Postal Service.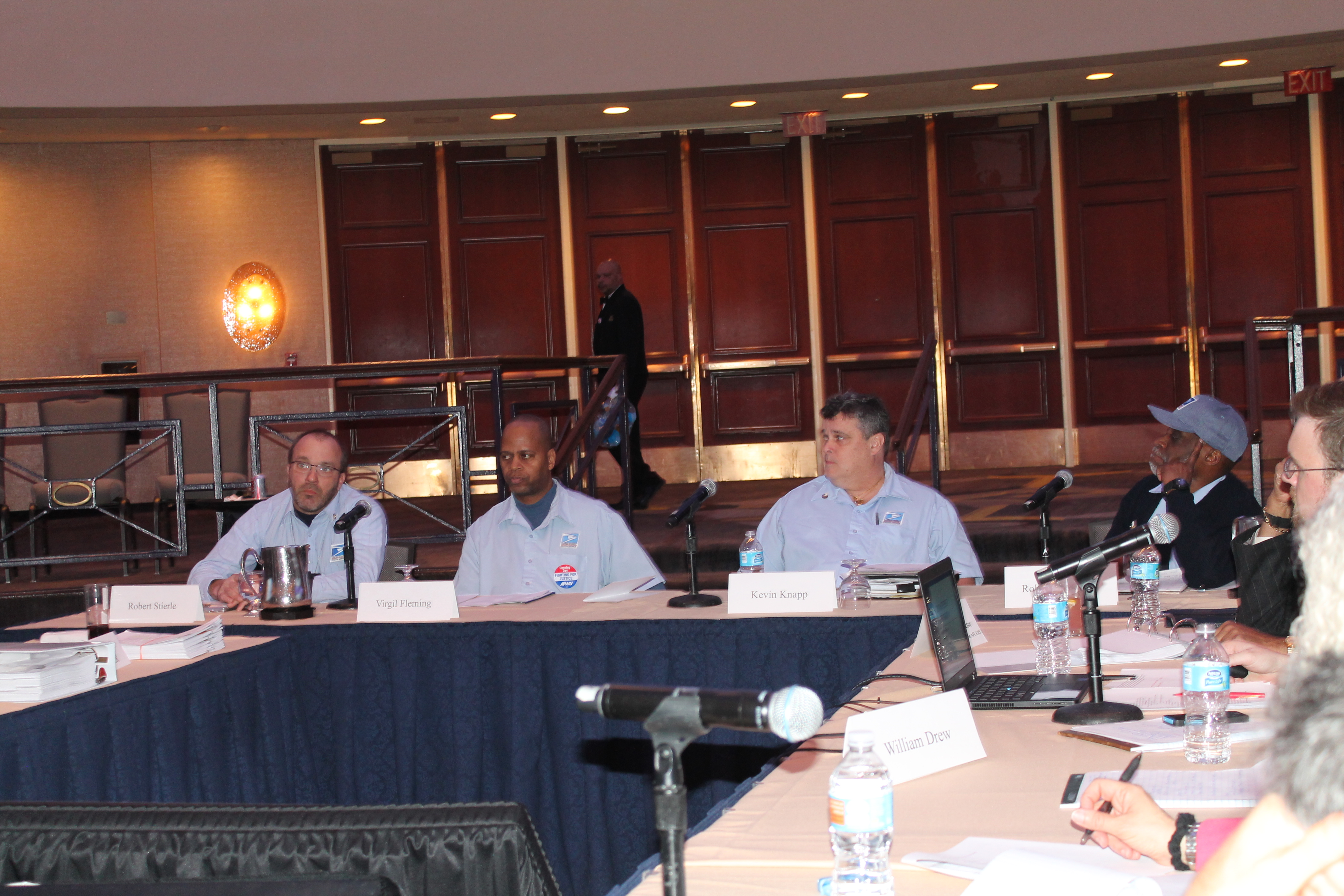 Motor Vehicle Service Craft
MVS Craft Director Michael O. Foster pointed out that despite the traffic and stop-and-go nature of intra-city driving, postal drivers are among the safest in the country. But the Postal Service has a tough time recruiting and retaining drivers, he noted, due to the relatively low pay for the skills required.  Foster noted that the Vehicle Maintenance Facility workers are responsible for maintaining the largest non-military fleet in the country.  
"We try to go above and beyond what the mission of the Postal Service is," Foster said.
The importance of the mail was mentioned frequently. Virgil Fleming is a Motor Vehicle Operator from the Chicago Local who has been hauling mail around the Windy City for the past 28 years.
He recalled that at the height of the Iraq War, around 2003, he transported many, many folded flags. "They were with the soldier's name," he recalled. "I will never forget that experience. "
Steven Dietz, a Level 9 Vehicle Maintenance Technician from the California Area Local, and Michael McDonald, a Storekeeper from the Boston Area Local, both noted that while they don't directly handle mail or customers, their jobs are still crucial to the Postal Service.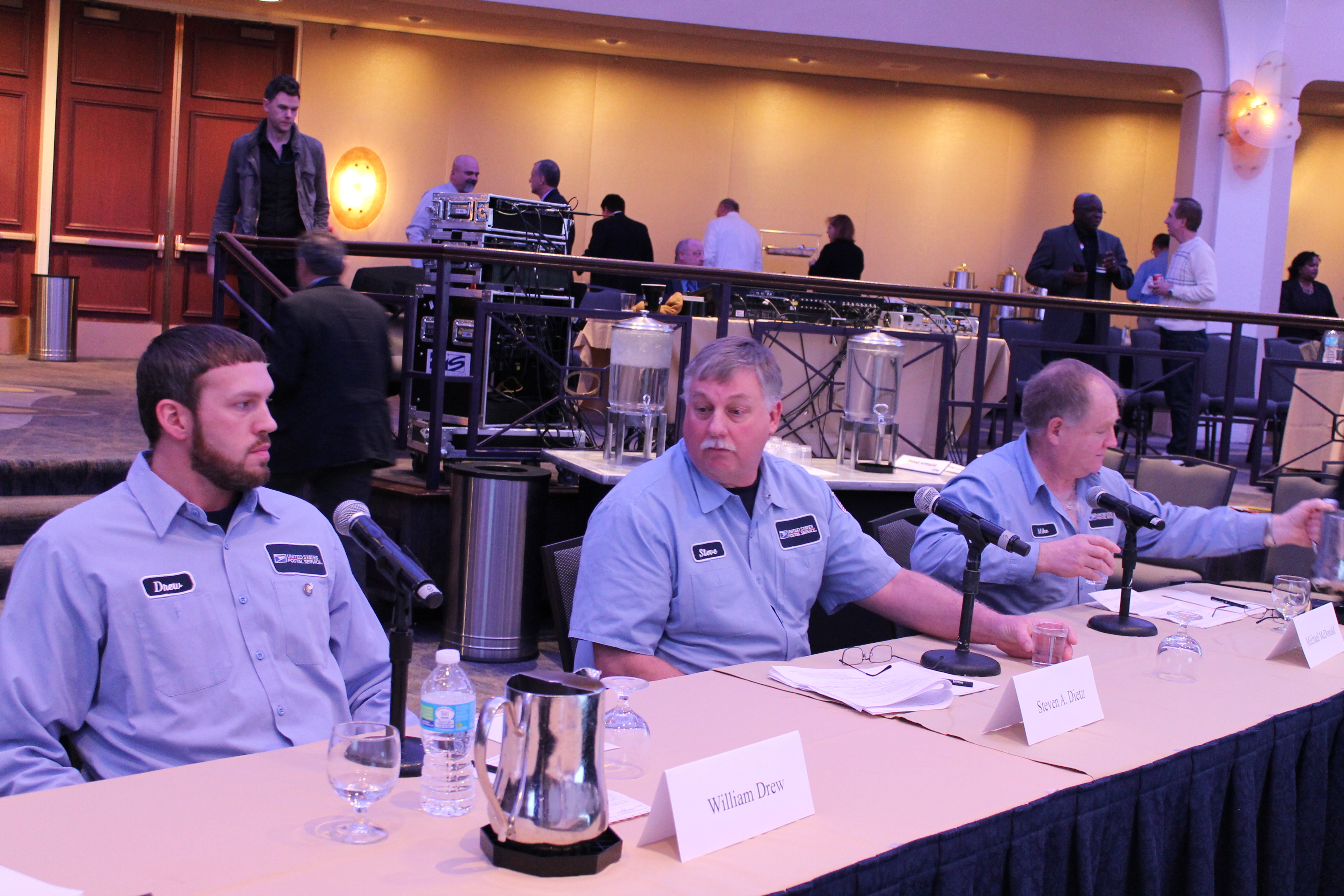 "You have to inspect vehicles properly and get them out on the road, so the carriers can deliver mail in a timely fashion," Deitz said.
Drivers and vehicle maintenance employees both emphasized the need for safety.
Conviction and Dedication
APWU President Mark Dimondstein praised the union members' testimony. "They spoke with conviction about their dedication to the mission of the Postal Service," he said. "Their knowledge and experience shone through.
"It was as if all 200,000+ members of the APWU were at the hearing," he added. "They spoke eloquently for all postal workers."
The hearing will resume on March 8.
Stay in touch with your union
Subscribe to receive important information from your union.