APWU Officers and Members Join 'Occupy Hart' Sit-In to Stop the Shutdown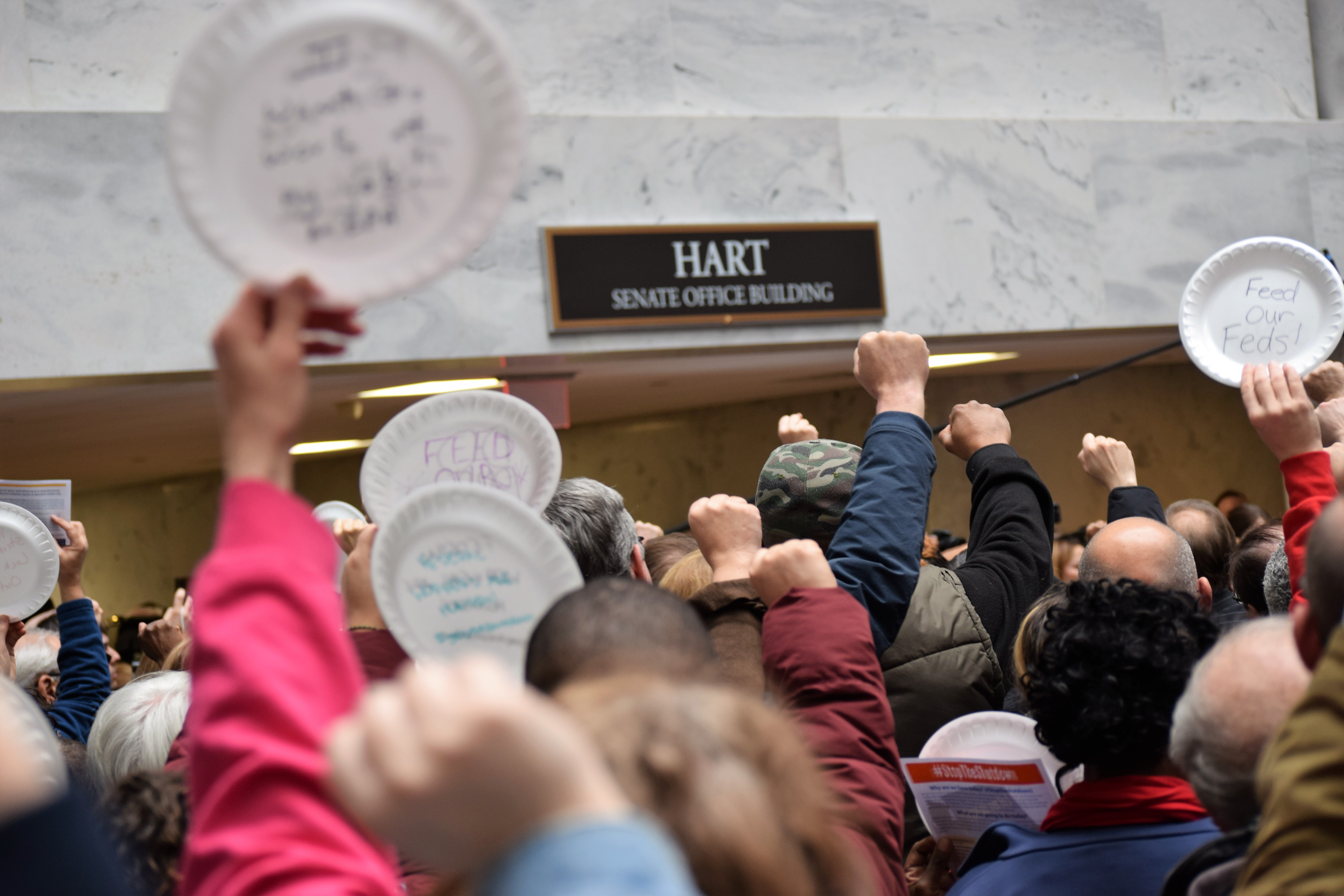 On Jan. 23, APWU officers joined together with protestors from the American Federation of Government Employees (AFGE), National Federation of Federal Employees (NFFE), SEIU, and other unions in a sit-in at the Hart Senate office building in Washington, D.C., demanding the re-opening of the federal government.  
Hundreds of protestors engaged in a silent, 33-minute sit-in action (one minute for each day of the shutdown).
After the silent portion of the sit-in, protesters chanted "No More Food Banks, They Need Paychecks!" The protest continued with organized acts of civil disobedience against Senators who refuse to hold a vote to re-open the government. Protestors, including the national officers of the Federal employee unions, were arrested as they sat in front of Senate Majority Leader McConnell's office.
"The APWU stands with the 800,000 federal workers locked-out, or forced to work for no pay," said President Dimondstein. "It is wrong to hold workers' livelihoods hostage for political grand standing."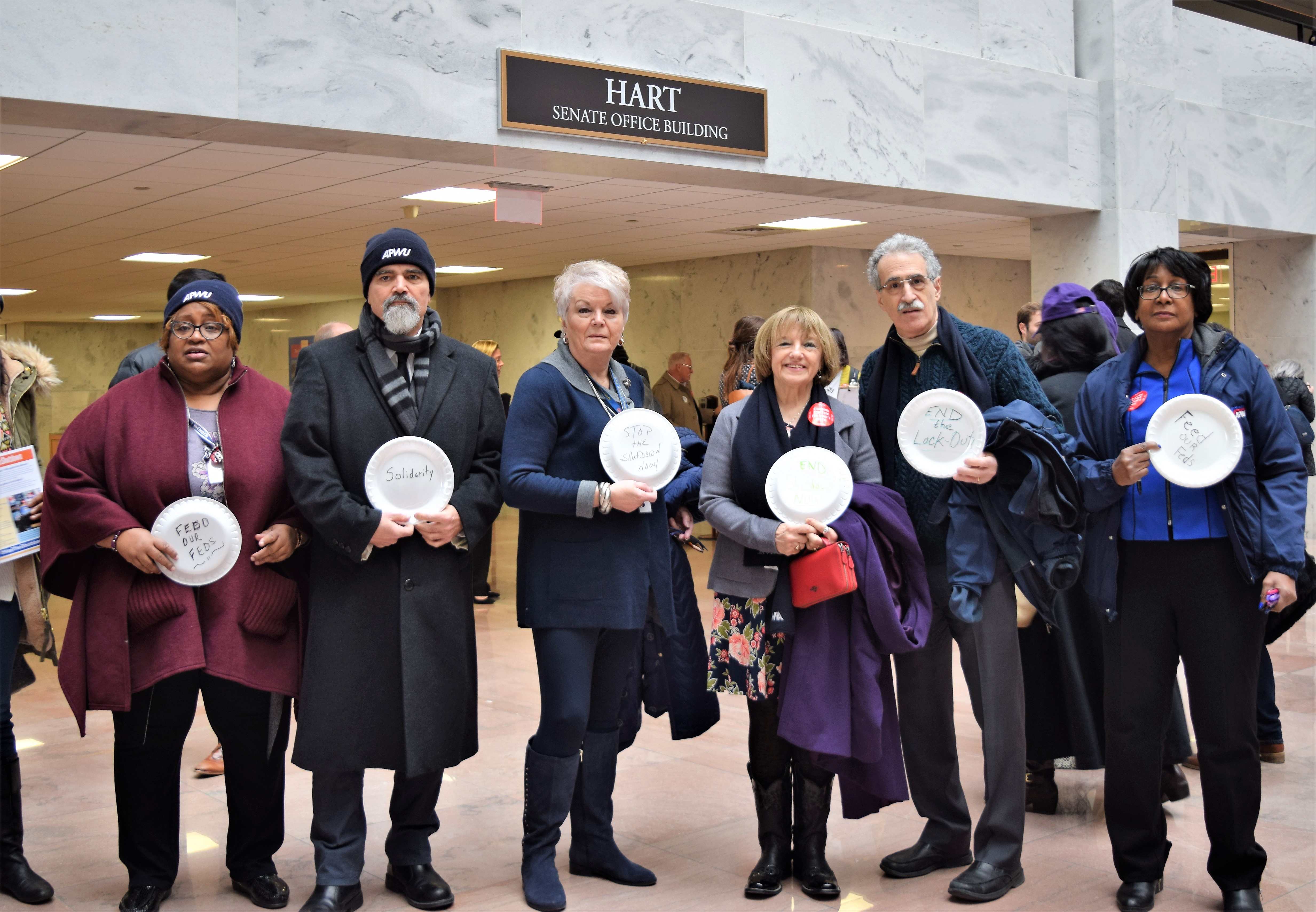 Stay in touch with your union
Subscribe to receive important information from your union.